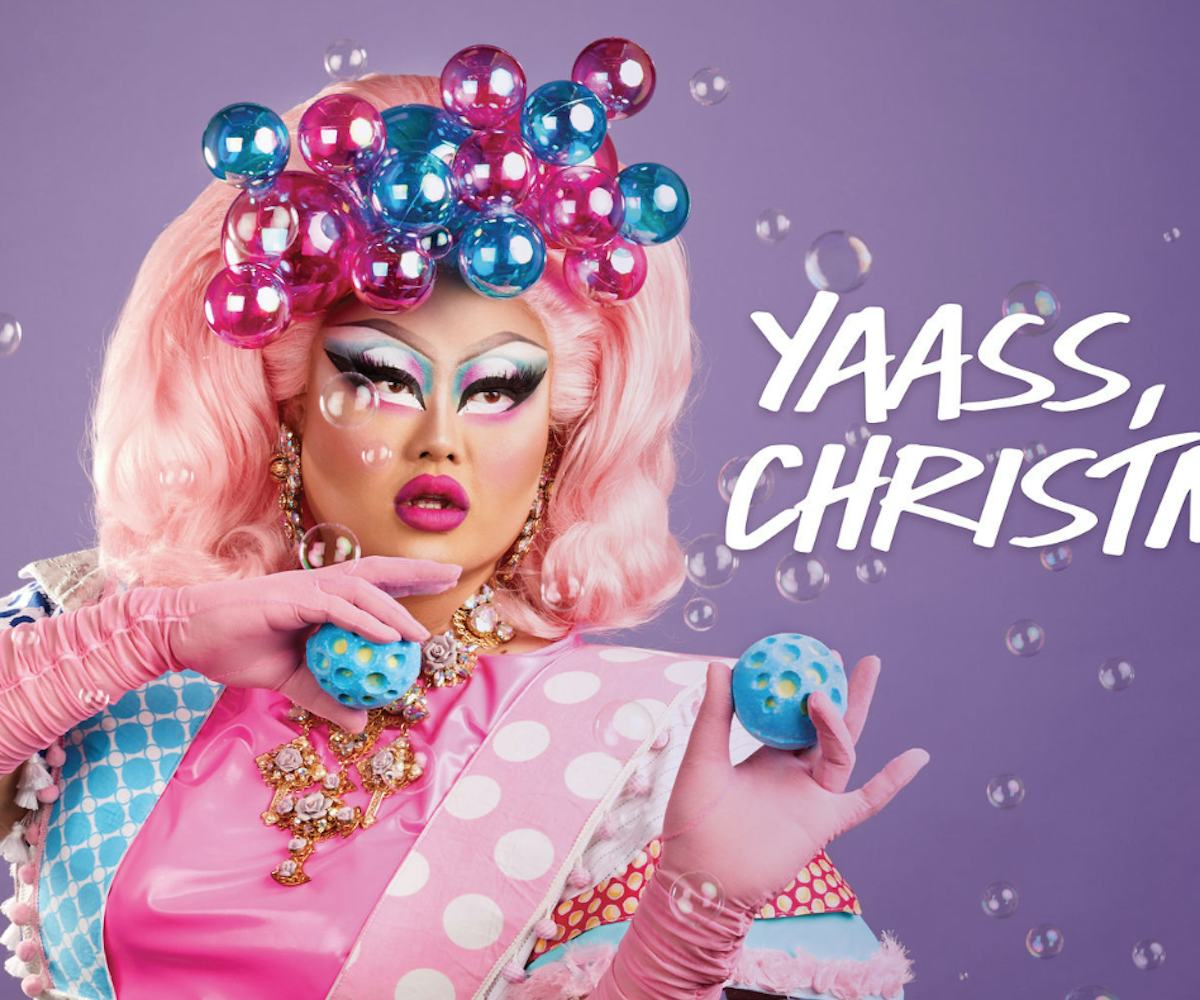 Photo courtesy of Lush
Lush's Holiday Campaign Features Our Favorite Drag Queens
Lush has really stepped up the holiday marketing game this month with its "Merry DRAGmas" campaign, featuring the likes of Kim Chi, Detox, and Shea Couleé, aka a few of our fave RuPaul's Drag Race alums. We know, we know, Thanksgiving hasn't even started yet, but this campaign has really gotten us in the holiday spirit.
According to a press release, each queen will be featured for a third of the month—because every one of them deserves time in the spotlight. Kim, Detox, and Shea are dressed and made up to match their favorite products, which they're also seen holding in the campaign imagery. Detox went with the Shoot for the Stars Bath Bomb (which matches her hair); Kim chose the Sleepy Shower Gel (which, same); and Shea, the most festive of the bunch, opted for the Candy Cane Reusable Bubble Bar.
As a bonus, Detox and Shea Couleé are bringing the holiday cheer to a couple of Lush's stores. Detox will be hanging out at Lush's New York Union Square location on November 17, while Shea Couleé will take over Chicago's Michigan Avenue store on November 30.
Check out the campaign photos, below.