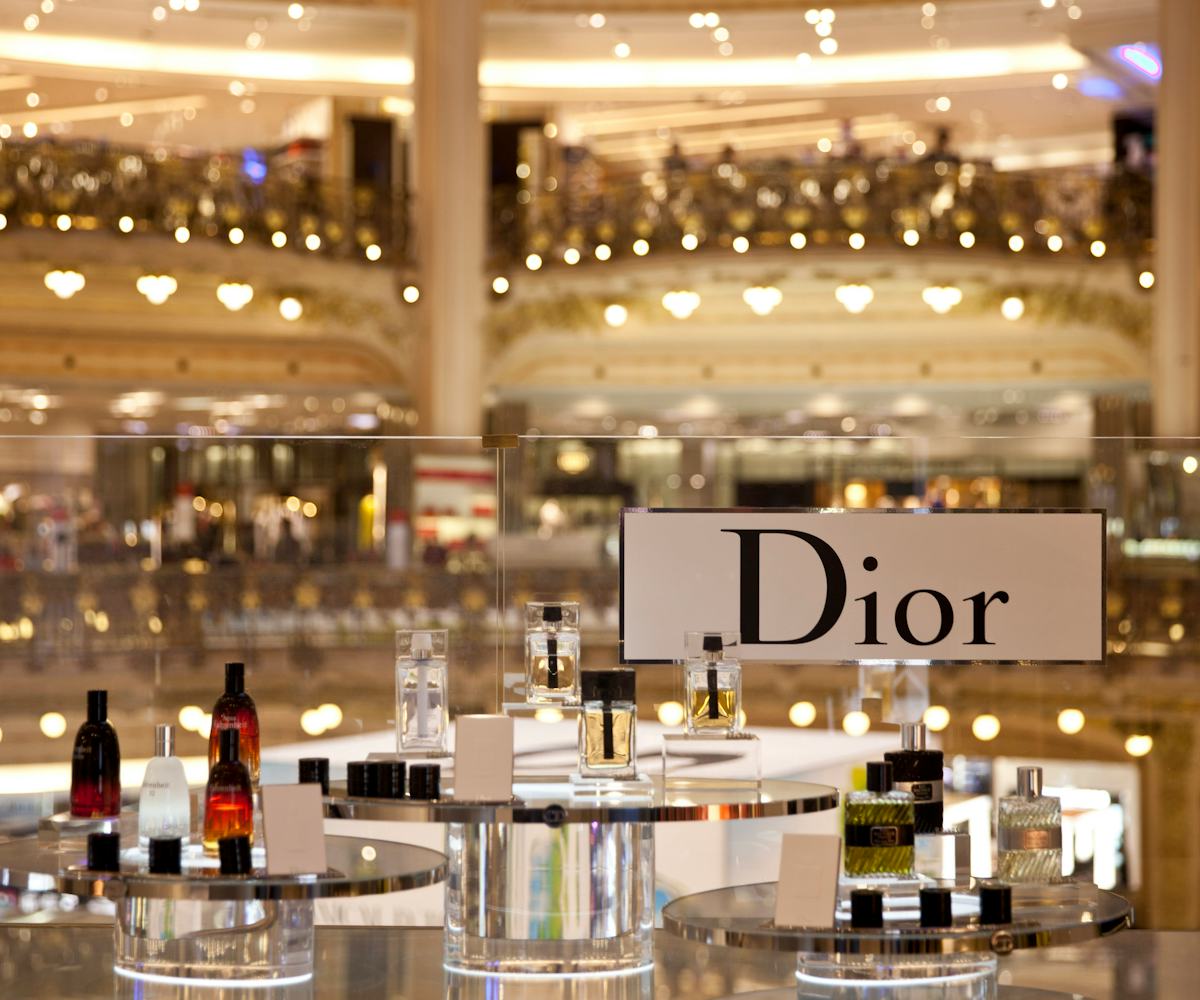 Balint Porneczi/Bloomberg via Getty Images
From Dior To L'Oreal, Beauty Brands Are Stepping Up To Make Hand Sanitizer — UPDATE
Communities are coming together to help those in need
Hand sanitizer remains a crucial tool in stopping the spread of coronavirus and some brands are offering their services to help get the product to those that need it most. With many struggling to get access to hand sanitizer, Saie has announced its created its own version, and it's donating a portion of the product to Feeding America, a non-profit organization compromised of food banks.
Saie shared news of its hand sanitizer on Instagram, and noted that the product was created with FDA-approved materials. Additionally, all purchases through Saie will now receive a free bottle of hand sanitizer.
News of Saie's decision to create and distribute hand sanitizer follows a similar move by Kylie and Kris Jenner. The Kylie Cosmetics founder and her mom are working with Coty Inc. to make custom hand sanitizers that will be donated to southern California hospitals. Other cosmetics companies enacting similar measures to help produce hand sanitizer include nail polish brand Orly, and L'Oréal.
Beauty brands aren't the only companies doing their part to stop the spread of coronavirus. Effective immediately, , LVMH — parent company of Christian Dior, Louis Vuitton, and more — has begun producing hand sanitizer. The company is utilizing its perfume production facilities to mass produce sanitizer that will be distributed for free to French health authorities.
The news comes after a March 15 statement from the company which stated that LVMH chairman and CEO, Bernard Arnault, had instructed the entirety of the company's perfume and cosmetics business to prepare its production sites to manufacture "substantial quantities of hydroalcoholic gel" to be shared with public authorities on an indefinite basis. According to The Hollywood Reporter, this newfound supply will go on to support 39 hospitals in France.
"Through this initiative, LVMH intends to help address the risk of lack of product in France and enable a greater number of people to continue to take the right action to protect themselves from the spread of the virus," the statement read. "LVMH will continue to honor this commitment for as long as necessary, in connection with the French health authorities."
As the coronavirus continues to sweep through some of the world's biggest fashion capitals, LVMH is just the latest example of prominent fashion houses doing their fair share to support the cities in which they are based. In Italy, Donatella Versace and her daughter donated $222,000 to Milan's San Raffaele hospital, while Prada's co-CEOs, Patrizio Bertelli and Miuccia Prada, along with chairman Carlo Mazzi, announced on March 16 that they have donated two intensive care and resuscitation units each to Milan's three major hospitals, THR reports.
See the full statements, below.