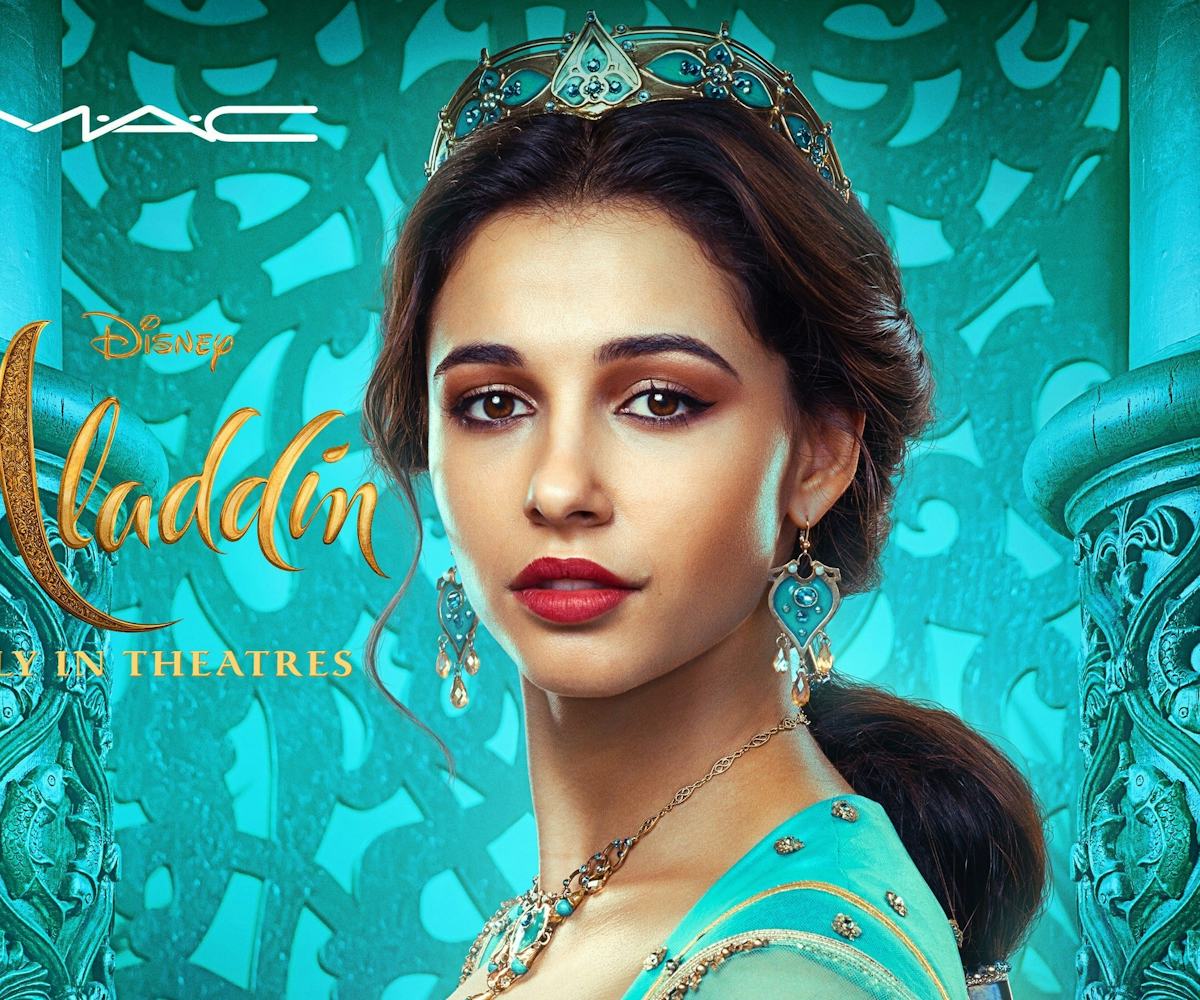 Photo courtesy of M.A.C
M.A.C Is Dropping A Collection Inspired By Your Favorite Disney Princess
Now we just need a beauty tutorial
M.A.C Cosmetics has announced that it will release a collection inspired by Jasmine from Aladdin, which will drop around the release date of the live-action Disney film.
This announcement comes just days after Disney released a full-length trailer for the film, which definitely had all of us wanting to copy Jasmine's (played by Naomi Scott) beauty look. Now, with the three-piece collection—which includes a lipstick, an eyeshadow palette, and a bronzer created with the princess in mind—we'll be able to. Talk about a wish granted!
The lipstick comes in a rich fuchsia shade, similar to the one that Jasmine is wearing in the promotional photos for the film. The eyeshadow palette includes nine sparkly shades ranging from silver and bronze neutrals to light pink and deep purple accents. Of course, the bronzer has a magic lamp emblazoned on it.
The full collection drops on May 16—a little over a week before the film hits theaters on May 24. Hopefully, Jasmine will follow in Rihanna's footsteps and release some YouTube videos showing us how to make the collection pop.
Ahead of the launch, check out the full range, below.