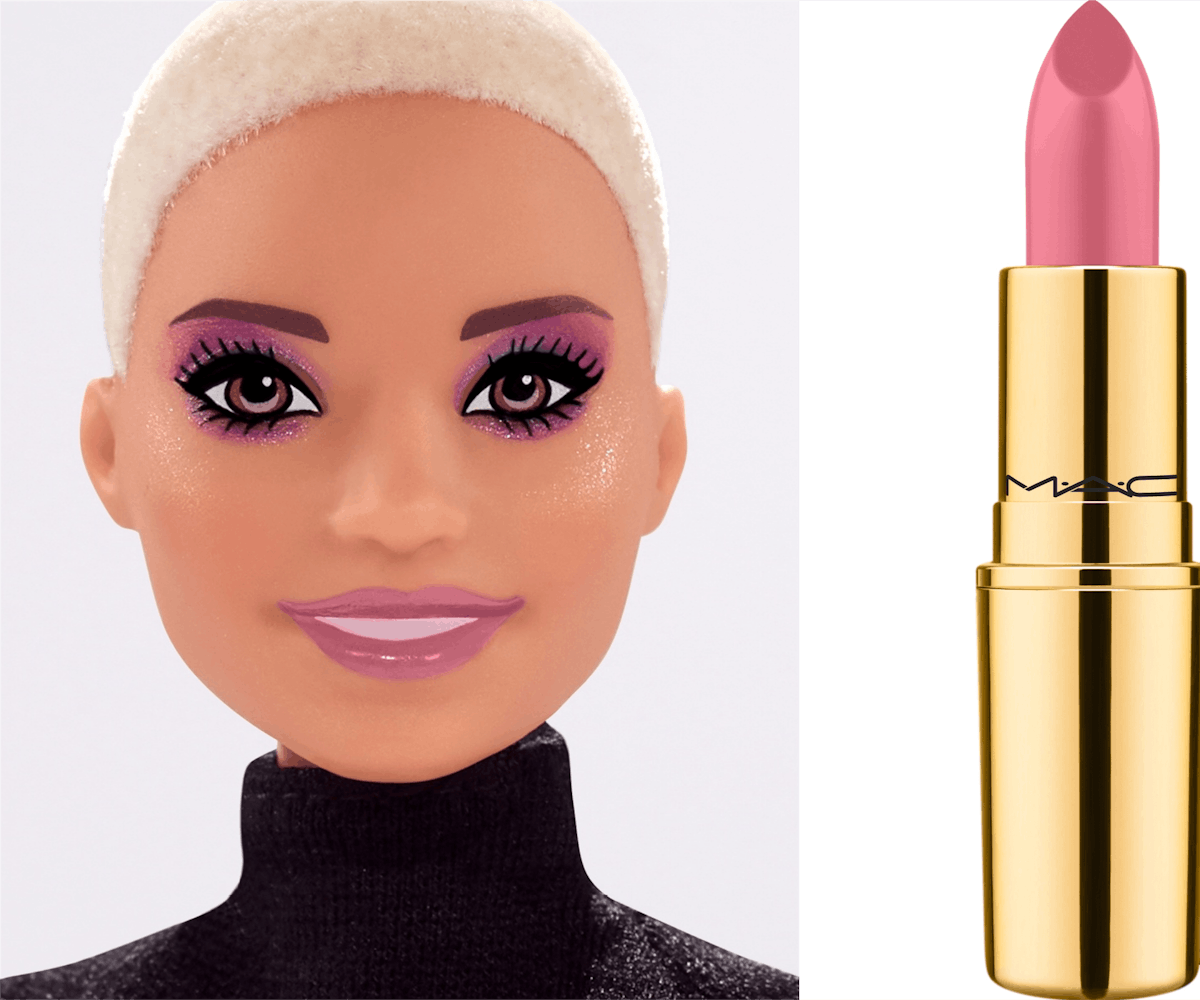 Images courtesy of M.A.C Cosmetics
MAC Cosmetics Collaborated With The Original Influencer On A Perfect Pink Lipstick
Everything you need to know about Barbie's bubblegum pink product
Since her debut, Barbie has long inspired fans everywhere with her always trendsetting sense of style. Somehow in between her career as an astronaut, teacher, and rock star, the doll still manages to find time to don a myriad of beauty looks, and if you've ever wondered about the secret to her lipstick, M.A.C Cosmetics has the answer. The brand behind some of the beauty world's most iconic products has announced the launch of a limited-edition Mac Barbie lipstick.
Released through M.A.C Maker, a branch of limited-edition collaborative products, the lipstick was designed to be a universally flattering hue of bubblegum pink. Available on March 9, the lipstick will only retail online and willreportedly be sold for $20.
The cool-toned pink comes with a matte finish, making for a candy colored hue that will look good during any hypothetical Barbie convertible drives you have planned in the future. Gregory Arlt, M.A.C Director of Makeup Artistry, shared his tips for use in an accompanying press release, suggesting that one should "Play it up with a lip pencil or gloss, or rock it on its own! You can use @Barbiestyle for your everyday look or try something more playful and edgy." As for the original influencer herself, she paired her pink with a coordinating eyeshadow and a ponytail.
M.A.C is leaning into major collaborations this year, having previously announced that Euphoria star Alexa Demie would serve as the face of its latest campaign. In the past, the brand also worked with other big names in pop culture including The Simpsons, Hello Kitty, and in 2007, the Barbie Loves M.A.C collection debuted, giving customers their first taste of the doll's pink makeup magic.
Get a look at the upcoming lipstick launch, below.