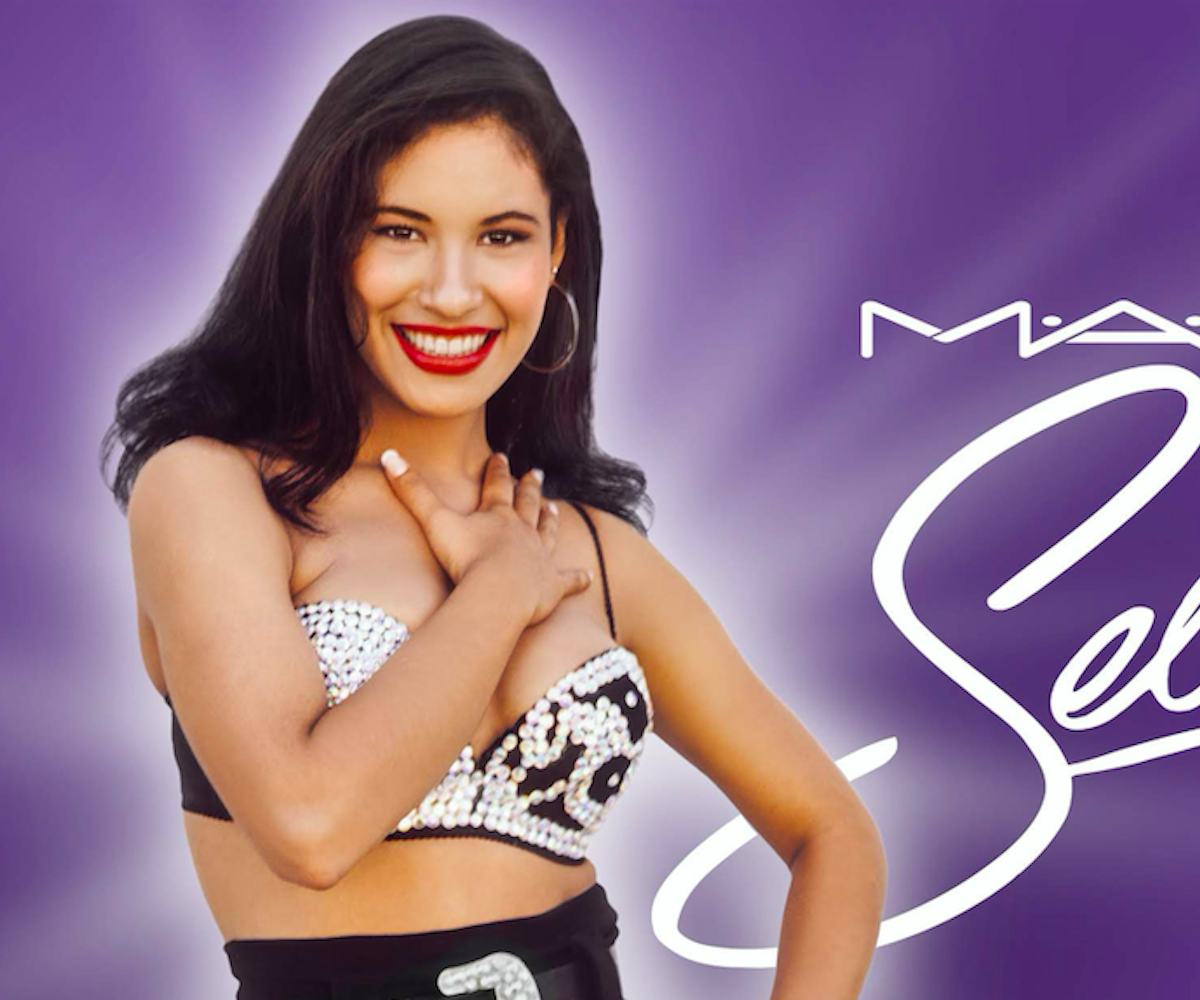 Image courtesy of brand
M.A.C Is Re-Releasing This Best Selling Product For Selena Quintanilla's 25th Memorial
The fan-favorite Bidi Bidi Bom Bom Lipglass is back
Another beautiful chapter in the M.A.C Cosmetics collection inspired by Selena Quintanilla is coming. Nearly four years after the beauty brand announced the launch of a M.A.C Cosmetics Selena collection, and a new line, created to coincide with the 25th anniversary of Quintanilla's passing, has been announced. Although fans will have to wait until April 2020 before they can add the goodies to their makeup bags, M.A.C did reveal one former product is making a comeback.
Launched in 2015, the initial Selena-inspired collection was created in response to fan demand, Allurereports. Naturally, the first line of products sold out quickly, and as Selena's sister, Suzette Quintanilla, told Allure, she knew that she wanted to work with the brand again. When it came time for this second collection, she turned to a very important group for inspiration, telling Allure, "This collection is a celebration of her legacy, it's for her fans."
As of yet, M.A.C hasn't revealed specifics on what items might be included in the launch — the first collection featured lipstick, eyeshadow, and beauty tools — but it did confirm that Bidi Bidi Bom Bom Lipglass is returning. The bubblegum pink lip product contains notes of silver and was intended to be worn solo or paired with your favorite lipstick.
Fans on Instagram have already declared the Lipglass "a must have," and as Selena's sister explained to Allure, giving others the opportunity to celebrate her sister's legacy is why this collaboration is important. "We're in a whole new generation, and they've embraced her and they talk about her not just as an artist, but as a role model and what she represents to who we are as Latinos. She was an amazing artist, a great role model, a sweet person, and a real person. People, especially Latinos, can look at her and think 'she's me,'" she said.
Below, get a look at the fan-favorite product.