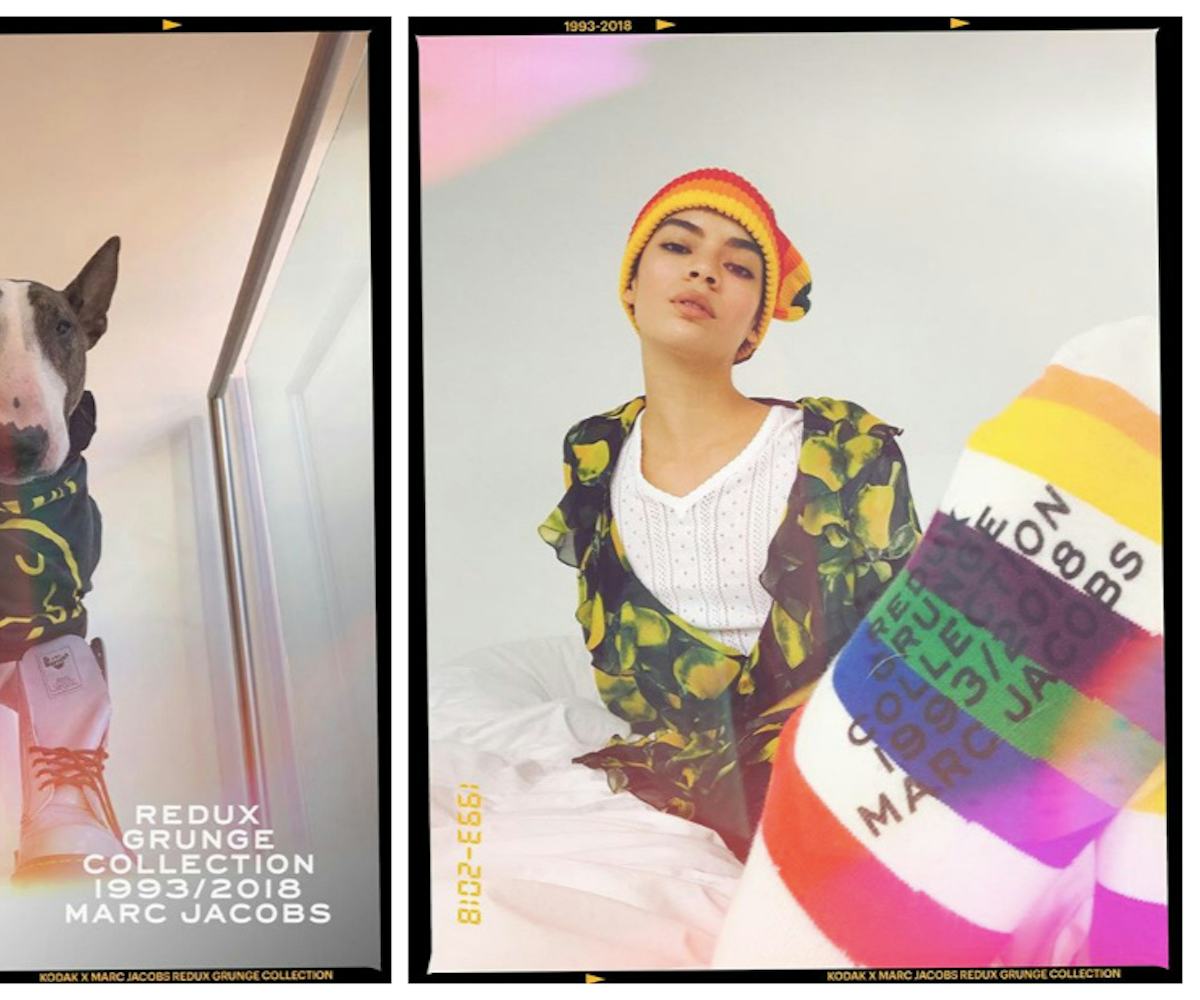 Photos via @MarcJacobs Instagram
Marc Jacobs And Kodak Just Made The New Huji App
In celebration of his Redux Grunge collection
To celebrate the re-release of the grunge collection that got him fired from Perry Ellis, Marc Jacobs has partnered with Kodak to launch a camera app with a retro filter. Consider it the new Huji app.
The app was created by Kodak's in-house team and its interface is modeled after the brand's 35mm Point and Shoot Camera, so photos taken look like they were captured on film instead of your iPhone. "The Redux Grunge collection celebrates an era of fashion and photography that was synonymous with the Kodak brand," said Dany Atkins, Kodak's chief brand officer, in a press release, "so it made perfect sense to collaborate on an authentic Kodak filter and bring together past and present by translating an analogue-style experience into a digital app."
While you can take photos directly from the app, you can also edit pre-existing photos from your camera roll to apply filters, light leaks, and film frames to make any of your photos look like they were taken in the '90s.
If you can't afford a piece from the glorious Redux Grunge Marc Jacobs 1993/2018 Collection, at least you can swing this filter, which can be downloaded in the App Store. As they say: The best things in life are free.