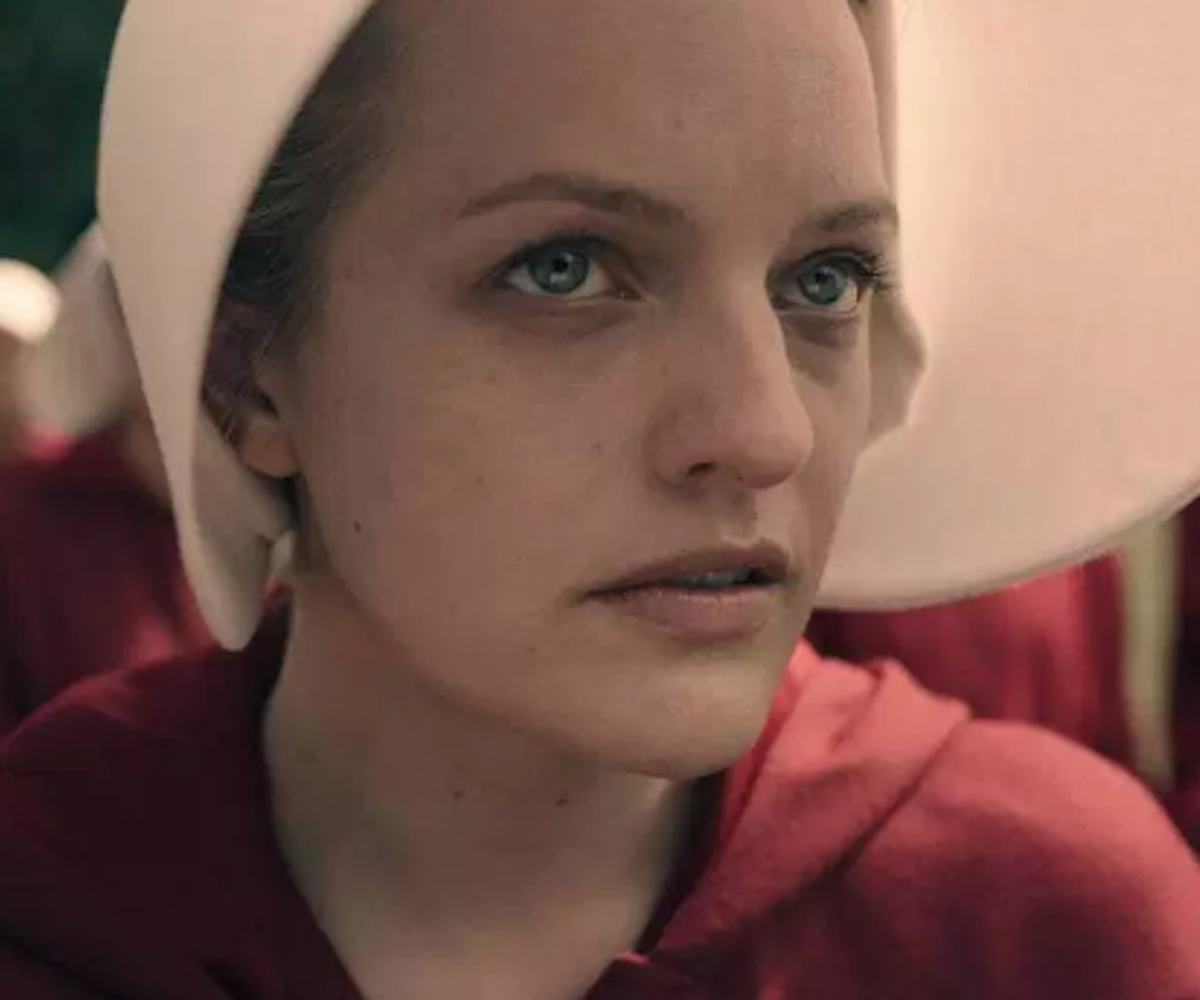 Margaret Atwood Has Written A Sequel To 'The Handmaid's Tale'
Here's everything we know about it
For everyone who's spent the last couple of years pointing out the similarities between our current lived reality and the fictional dystopia of Margaret Atwood's classic novel, The Handmaid's Tale, get ready to have another text to reference when the world around you feels like it just can't get any more horrific: It was announced today that Atwood's sequel to her 1985 classic will be released on September 10, 2019.
A press release this morning revealed that the novel will be titled The Testaments and "set 15 years after Offred's final scene in The Handmaid's Tale and is narrated by three female characters."
Readers of the original novel will remember that it initially ends with Offred being arrested, though there's a significant amount of ambiguity as to whether or not that arrest is what it appears to be. Was she taken in for questioning and punishment by the authoritarian state of Gilead? Or was the arrest a fake-out and a means for the resistance movement to save her? The novel's epilogue offers no information, and instead takes place decades into the future, in a time when Gilead has long since fallen. This epilogue has long been contentious even among the novel's most ardent fans, so it will be fascinating to see if The Testaments allays any residual annoyance with the lack of answers surrounding Offred's fate.
Now, viewers of Hulu's popular adaptation of the original novel might be thinking, But we do know what happened after Offred's release! Season 2 of the series answered all those questions and exists as a separate entity from the original text. However, today's press release revealed that The Testaments will have no relation at all to the television series. So don't think you can glean any clues there.
It's a rare thing when, decades later, an author releases a sequel to a beloved, iconic work like The Handmaid's Tale, but it's not without precedent: Harper Lee released Go Set A Watchman, a sort of sequel for To Kill A Mockingbird, 50 years after her original novel was published, though that release was not without its controversy, seeing as how it had actually been worked upon and mostly written at the same time as the publication date of Mockingbird.
Such is not the case with The Testaments, the inspiration for which Atwood explained in the following note: "Dear Readers: Everything you've ever asked me about Gilead and its inner workings is the inspiration for this book. Well, almost everything! The other inspiration is the world we've been living in."
Mark your calendars for September 10. Though an initial publication run of 500,000 books has been announced, we have to wonder if that will be enough. And if you haven't read The Handmaid's Tale yet, do so! Also, Alias Grace. It's a long wait till September.
NYLON uses affiliate links and may earn a commission if you purchase something through those links, but every product chosen is selected independently.