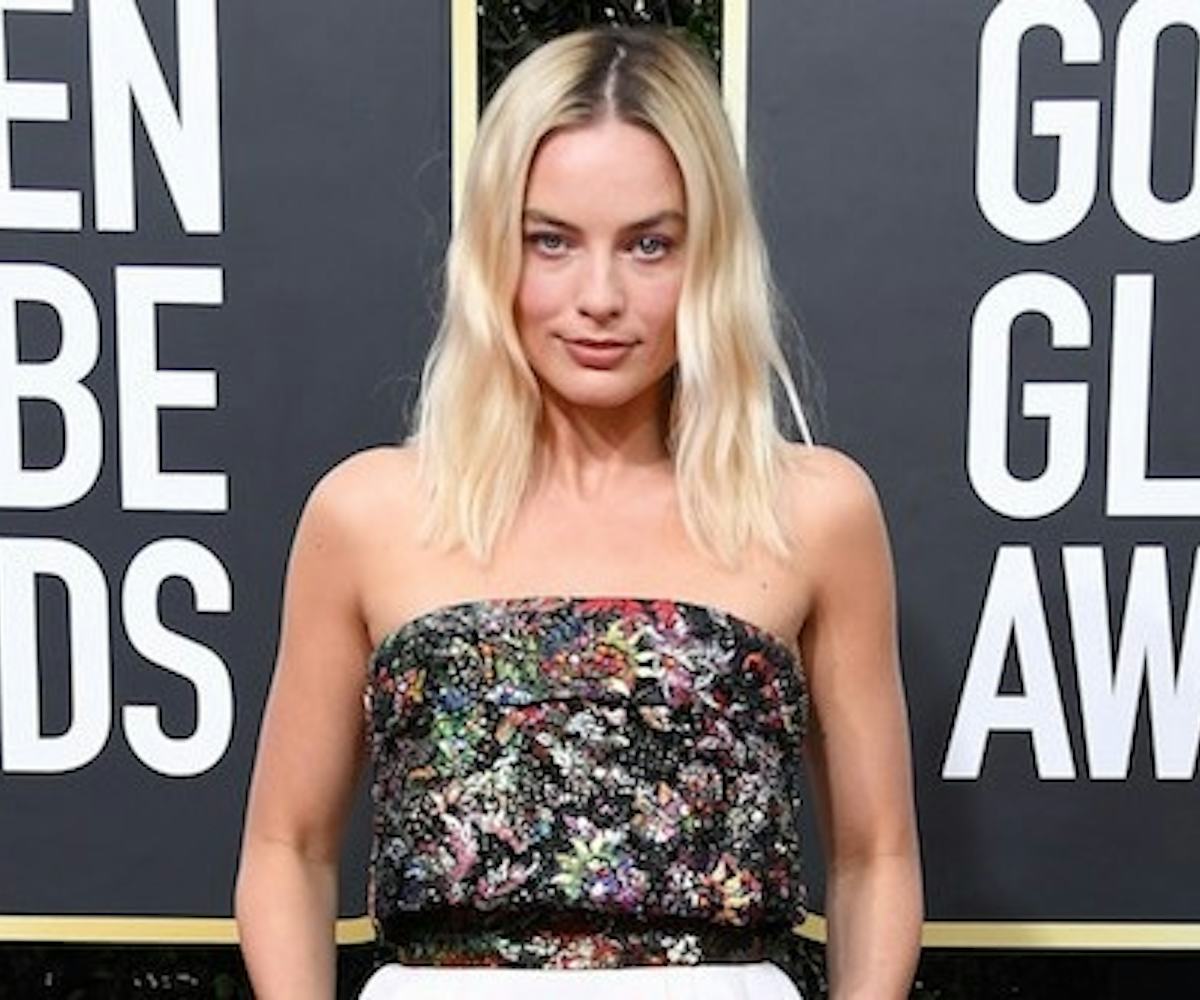 Photo by Steve Granitz/WireImage
Margot Robbie's Golden Globes 2020 Chanel Dress Took 225 Hours To Make
The 'Bombshell' actress is nominated and also presenting during the ceremony
Margot Robbie's Chanel look is also worthy of a Golden Globe nomination. The actress, who's up for the Best Supporting Actress award for her role in Bombshell, and Chanel ambassador wore a couture look from the French fashion house on Sunday evening. Robbie's dress for the 2020 Golden Globes consisted of a multi-color embroidered bustier top featuring 4,750 sequins and beads, and took 225 hours of work to create. She paired the top with a white satin crepe skirt and Chanel jewels. Staying on theme (and, most likely, within her Chanel contract), she also carried a Chanel bag and had a face full of Chanel cosmetics.
In Bombshell, Robbie stars as an associate producer at Fox News during founder Roger Ailes' swarm of allegations of sexual harassment. Last year, she stressed that the movie isn't just for women to see, but it's also crucial for men to watch as well.
"I think it's an important film for men," she told Deadline last November. "This is not a female movie; it's for men and women. The most important thing, perhaps, is that men for a moment might be in that office with Kayla and might understand a slice of what it feels like to be sexually harassed at work, if they haven't experienced it in their own lives."
See more of Robbie's red carpet look from the 2020 Golden Globes, below.