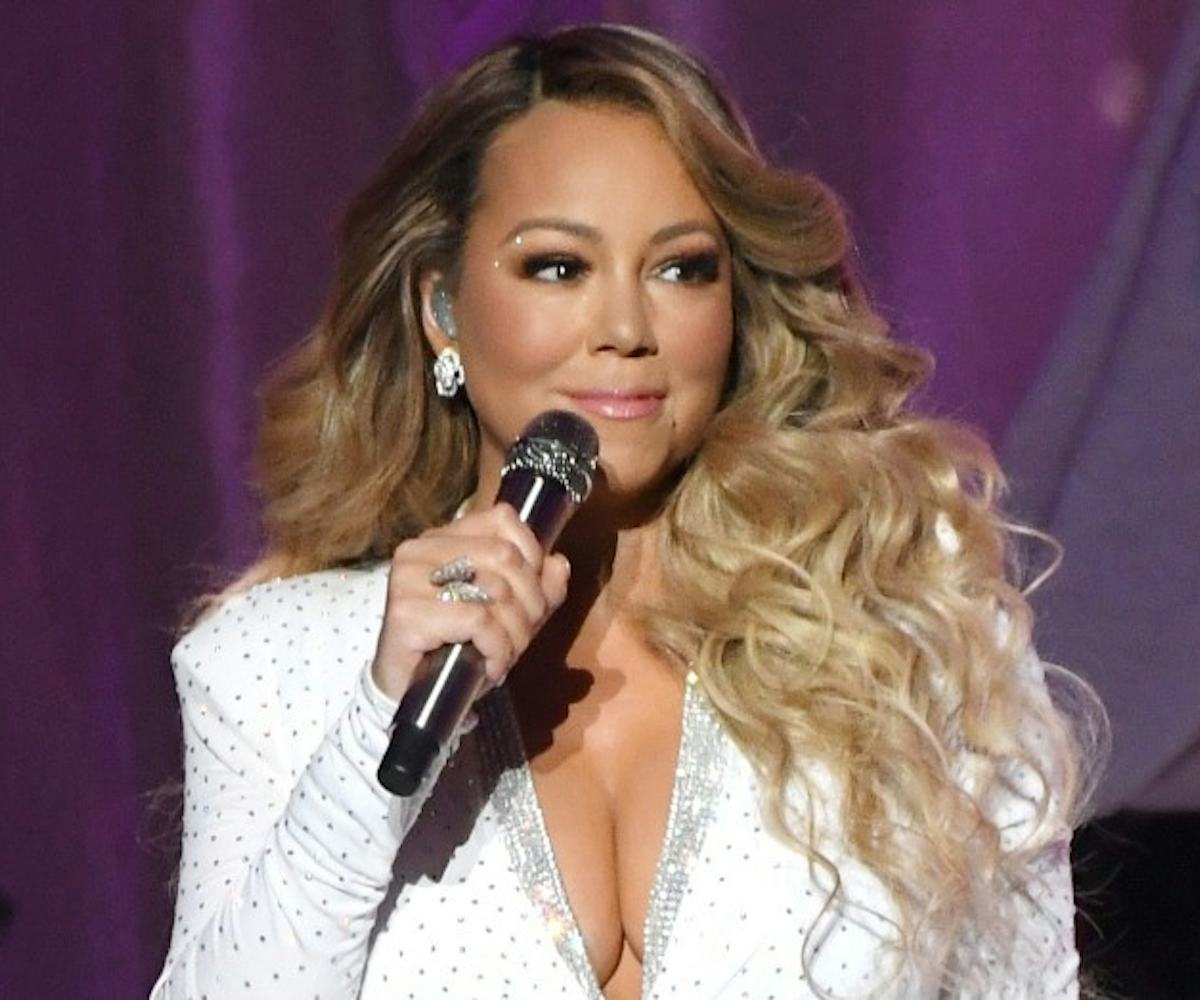 Kevin Mazur/Getty Images for MC
Mariah Carey's "All I Want For Christmas Is You" Is Finally No. 1 After 25 Years
In the latest "How is this just now happening?!" news, Mariah Carey's "All I Want For Christmas" has finally reached No. 1 on the Billboard Hot 100 for the first time ever, a milestone that has been 25 years in the making. Billboard announced the new rankings for the Dec. 21 week-of chart on Monday, while also revealing that "All I Want For Christmas" is the first holiday hit to hold Hot 100's number one spot since The Chipmunks' "The Chipmunk Song" 61 years ago.
"All I Want For Christmas" marks Carey's 19th Hot 100 No. 1, making her just one hit shy of tying with The Beatles for most Hot 100 No. 1 spots, according to Billboard. It also marks Carey's first No. 1 hit in 11 years, the last being the irresistible "Touch My Body," which reached the chart's peak position on April 19, 2008.
Originally released in 1994 as a part of Carey's Merry Christmasholiday album, "All I Want For Christmas Is You" entered the Hot 100 for the first time on Jan. 8, 2000. Starting in 2012, the song has made an appearance on the chart annually, one of a few modern Christmas songs that have been accepted into the holiday song canon. In more recent years, the track has reached a cultural status, its slightest movement on any chart an incontrovertible (and sometimes, ominous) sign that the holiday season has begun. Surely, what's even more incontestable than that, are the bags and bags of new streaming royalties that are on its way to Carey at this very moment. Cheers!