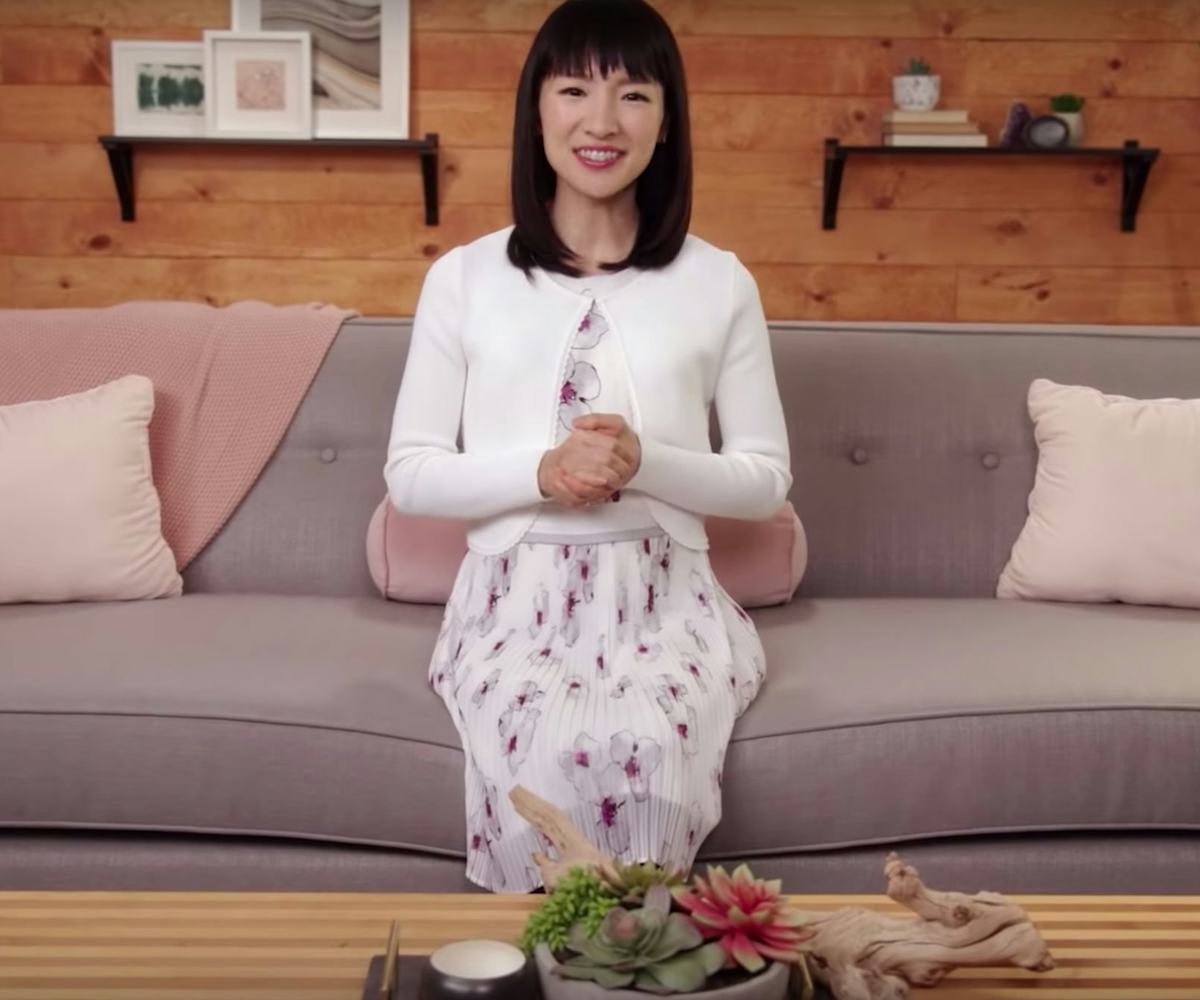 Photo via Netflix
Get Ready To Clean And Cry: Marie Kondo's 'Tidying Up' Trailer Is Here
If Hoarders is your guilty pleasure (or just something you put on to make you feel better about your own un-tidiness), then Netflix has a new show for you. The trailer for Tidying Up with Marie Kondo dropped today, and we already want to start purging our apartments.
The series (appropriately) drops on New Year's Day and will follow four families as Kondo—author of the best-selling book The Life-Changing Magic Of Tidying Up—helps them get their life (and homes) in order. "My mission is to spark joy in the world through tidying," she says in Japanese at the beginning of the trailer. This much is clear from the clip, where Kondo is shown jumping and smiling as she helps the families tackle everything from forced downsizes to losing loved ones.
Grab your tissues, because this show is going to take on so much more than material possessions. Kondo, the organization queen, works with these families as they work to let go of their excess belongings, yes, but she also tackles the emotional reasons behind the hoarding. And we know firsthand of her method's powers—it was described as a "life-changer" by one of NYLON's own.
Watch the trailer, below.