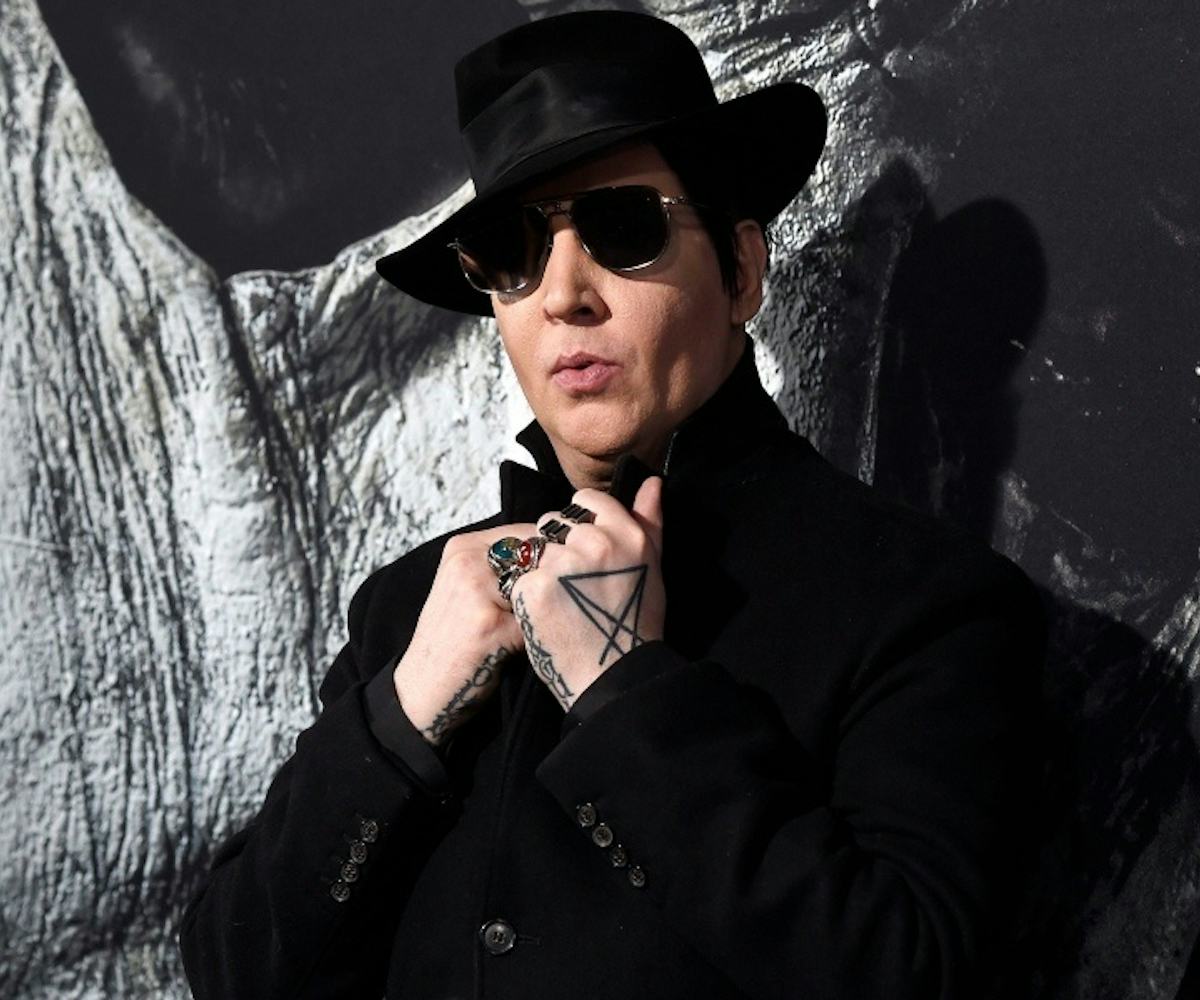 Photo by Chris Pizzello/Invision/AP/Shutterstock.
Everything We Know About Marilyn Manson's 'American Gods' Character
Some things in life just make sense, and Marilyn Manson being tapped to join Season 3 of the Starz drama American Gods is one of them. I'd already envisioned that he might play some kind of satanic deity regaining his strength thanks to a growing cult following on Reddit. This isn't the case, but the role Manson is playing is dope, too. Here's everything we know.
According to Deadline, his character's name is Johan Wengren, and just like his real-life self, he's a rocker. John is being described as the "blood-thirsty" lead singer of the Viking death metal band Blood Death. Both John and his band are a source of power for Mr. Wednesday, the god Odin disguised a con man, in his war against the new gods.
That doesn't necessarily Manson will be one of the good guys. After all, Wednesday himself is questionably riding the fence between good and evil. Also, if we consider Bilquis' (Yetide Badaki) worshippers, who end up sucked into her vagina, not all power sources for the gods are willing participants. There is still no word on when the third season of American Gods will premiere, but fans had to wait two years between the Season 1 finale and the Season 2 premiere, with the last episode being this past April. All to say: It may be a while.