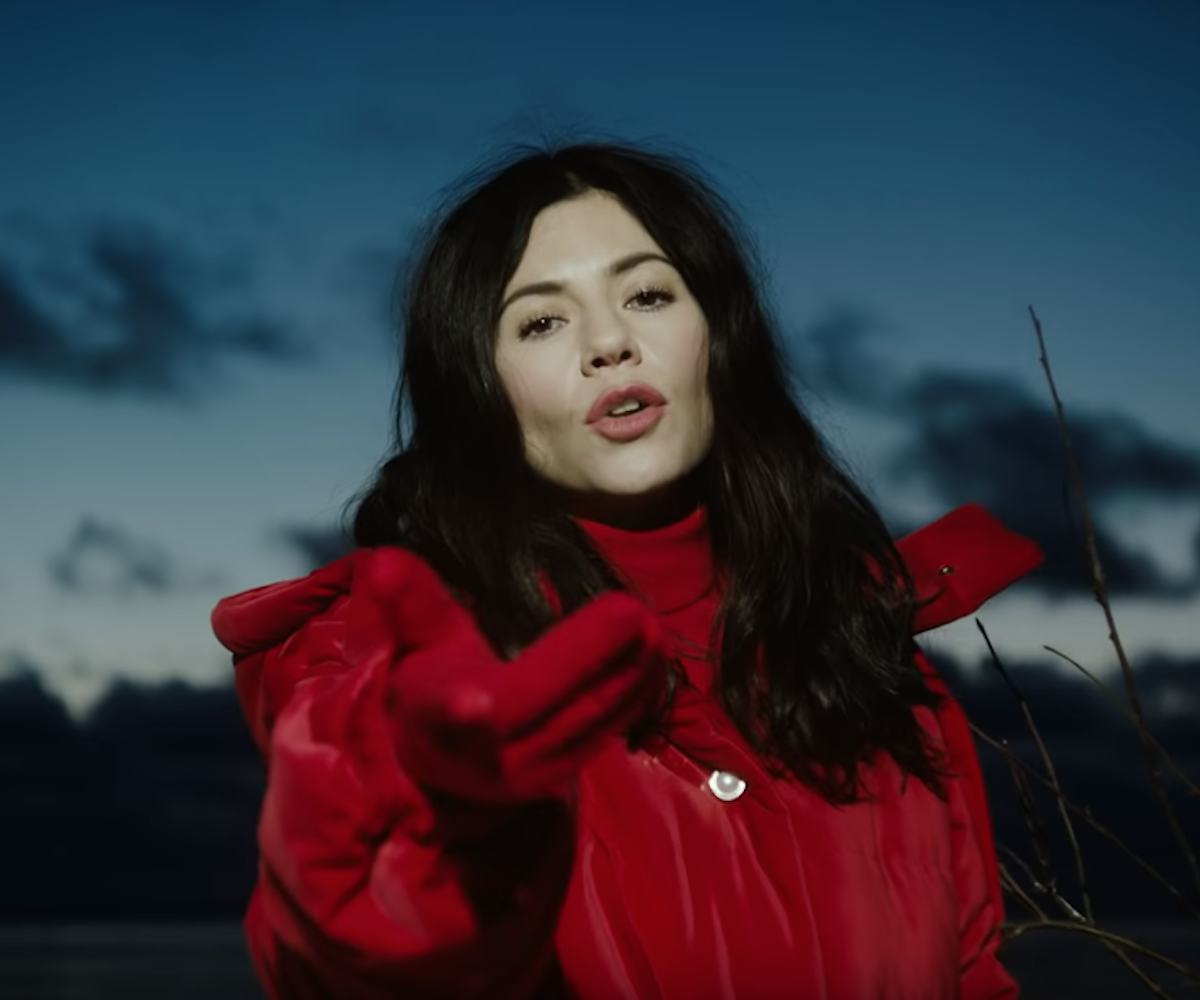 Screenshot via YouTube
MARINA Dreams Of A "Handmade Heaven" In New Single
And finds herself in a snowy forest in accompanying video
MARINA (sans Diamonds) has released the first single off of her forthcoming album, titled "Handmade Heaven." And, though she's changed her stage name, rest assured that she sounds like the same artist that we've come to love.
In the song, MARINA dreams of having as much control over her own life as "the birds in the trees," who are free to do what they please and not tied down to any social norms. And though she's unhappy with the responsibilities that she has, it's not a sad song, as she has created a happy place inside her mind.
The song comes with an accompanying music video. In it, she finds herself in the middle of a very snowy forest, with no way out. But, when she sings about her "handmade heaven," she's inundated with transparent flowers, bright fields, and warmer weather. So while she may still physically be in the forest, we're led to believe that she finds solace in imagining her own paradise.
Watch the video for "Handmade Heaven" and stream the single, below.