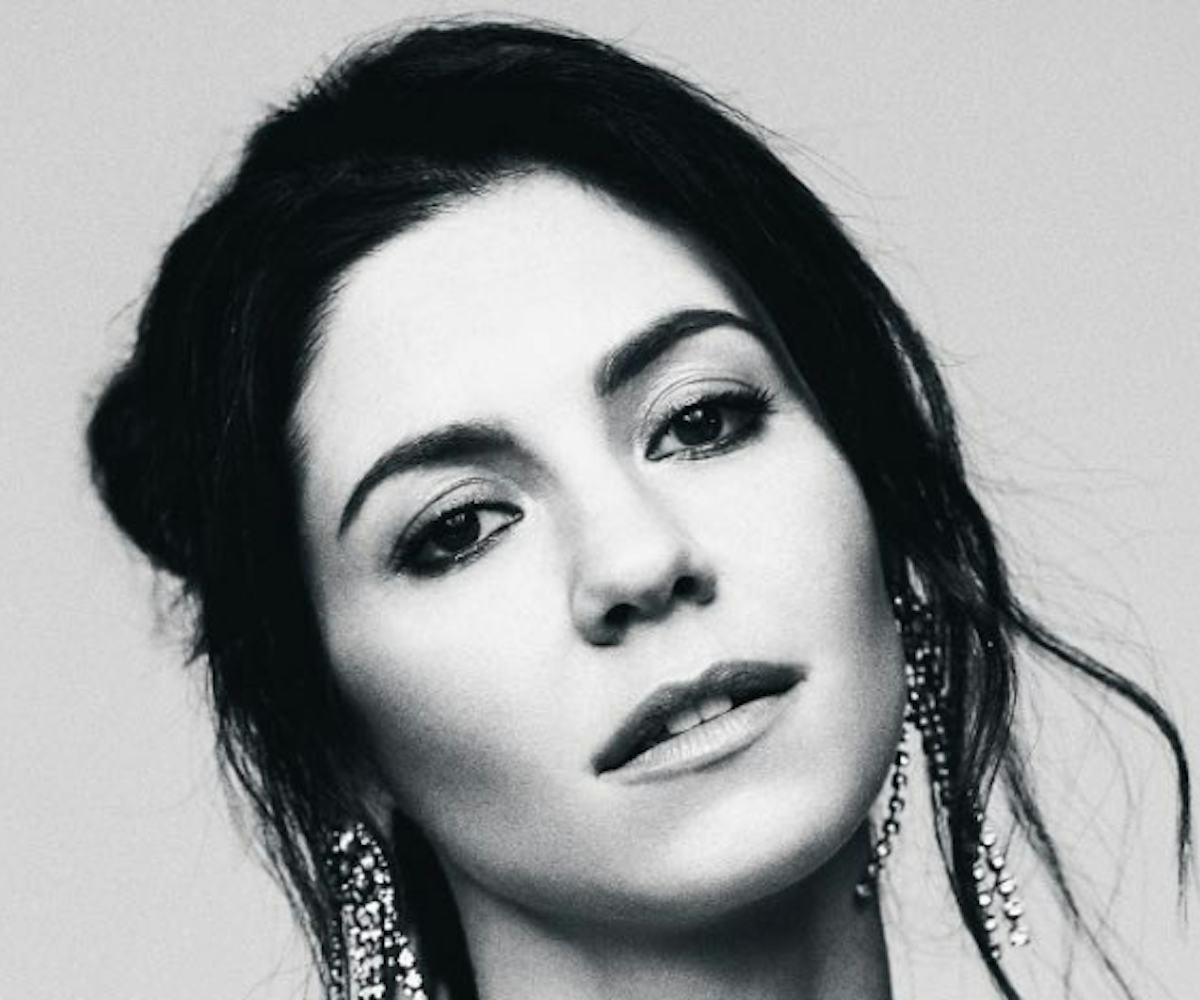 Marina Just Surprise-Dropped An Album Full Of Self-Love Tracks
Who knew we needed 'Love' so bad?
Marina surprise-dropped half of newest album Love + Fear today, and the eight-song offering is full of uplifting anthems.
In a Twitter post announcing the drop, Marina revealed that there are two halves of Love + Fear which are not intended to be listened to as a whole. There's Love, which is what she dropped, and Fear, which will come in a few weeks.
This half of the album includes all of the singles that Marina has released so far, like "Handmade Heaven,""Baby,""Orange Trees," and "Superstar." These and the other four songs are all intent on uplifting the listener; being in love, being better without your ex, and feeling confident in yourself are all subjects touched. Though she's dropped half of her stage name, Marina sounds exactly the same, and after listening to this collection of tracks, we're left feeling supported and seen.
We have a few weeks to listen to Love on repeat before Fear drops, which is scheduled to be released April 26. So, get as much love and happiness as you can before you're hit with what's sure to be a more somber collection of songs.
Listen to Love, below.