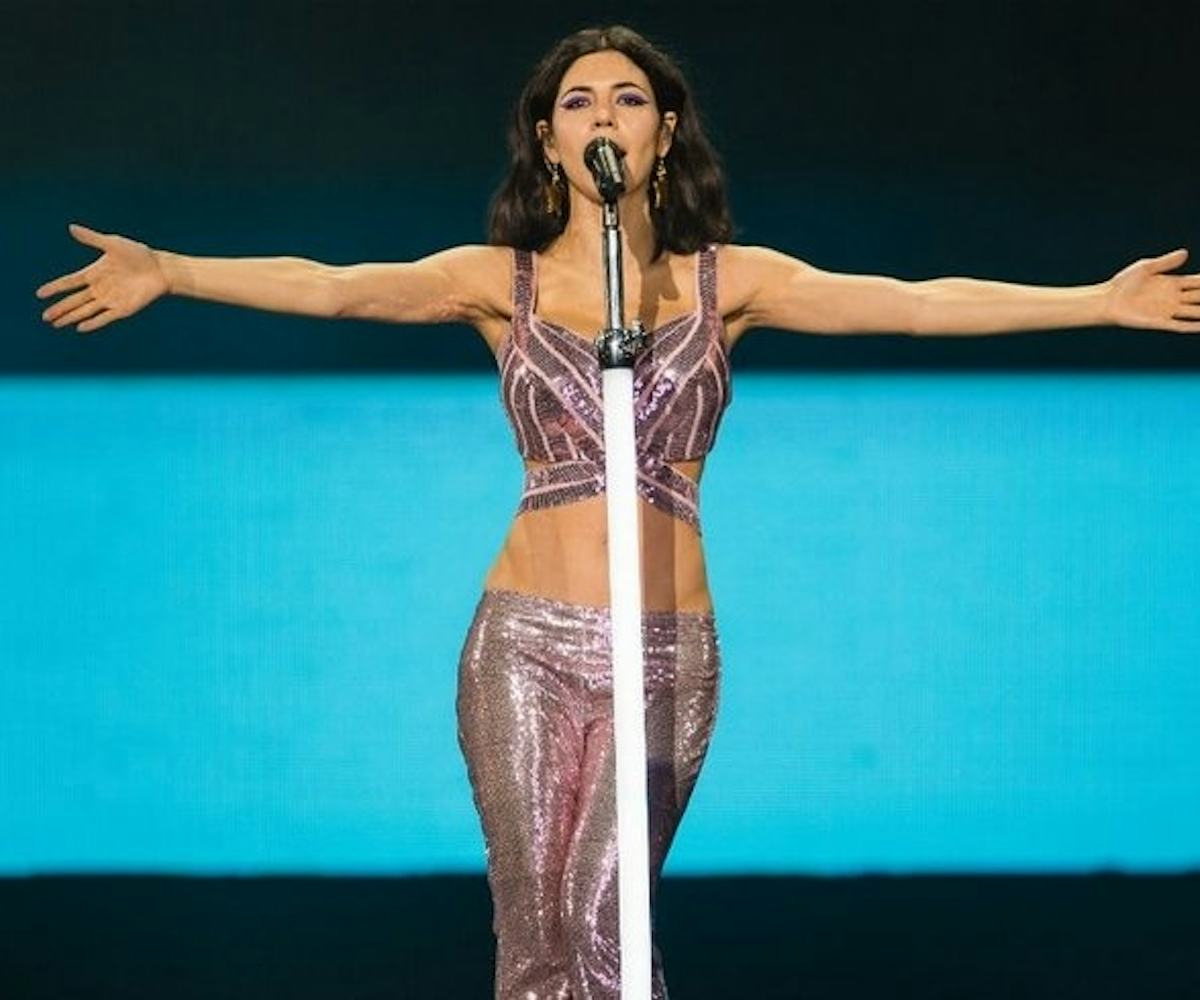 Photo by Mauricio Santana/Getty Images.
Marina Doesn't Want Designers Photoshopping Her "Wonderful Hourglass Body Shape"
She called one out for making her legs and thighs "look like literal sticks"
Just days after influencer Dan Bilzerian edited Cardi B to appear skinnier in a picture the two took together, singer Marina (formerly Marina and the Diamonds) is calling out a fashion designer for doing the same.
"I wore a designer's clothes to an award show recently to support her," she shared on Twitter. "The next day she posted a photo of me on Instagram + had photoshopped my legs and thighs to look like literal sticks." She continues: "This is internalised misogyny in full action. For fuck's sake. Do BETTER. Be less dumb."
She goes on to explain that she isn't hurt by the move right now, but, 10 years ago, she would've been and probably would've reposted the altered picture. "It feels super irresponsible & unkind to distort a woman's figure for what is essentially someone else's vanity," she writes, while also adding: "If you want me to wear your clothing, don't photoshop my wonderful hourglass body shape as if it's is unacceptable." And we'll just reiterate what she already said here: Do better, everyone.