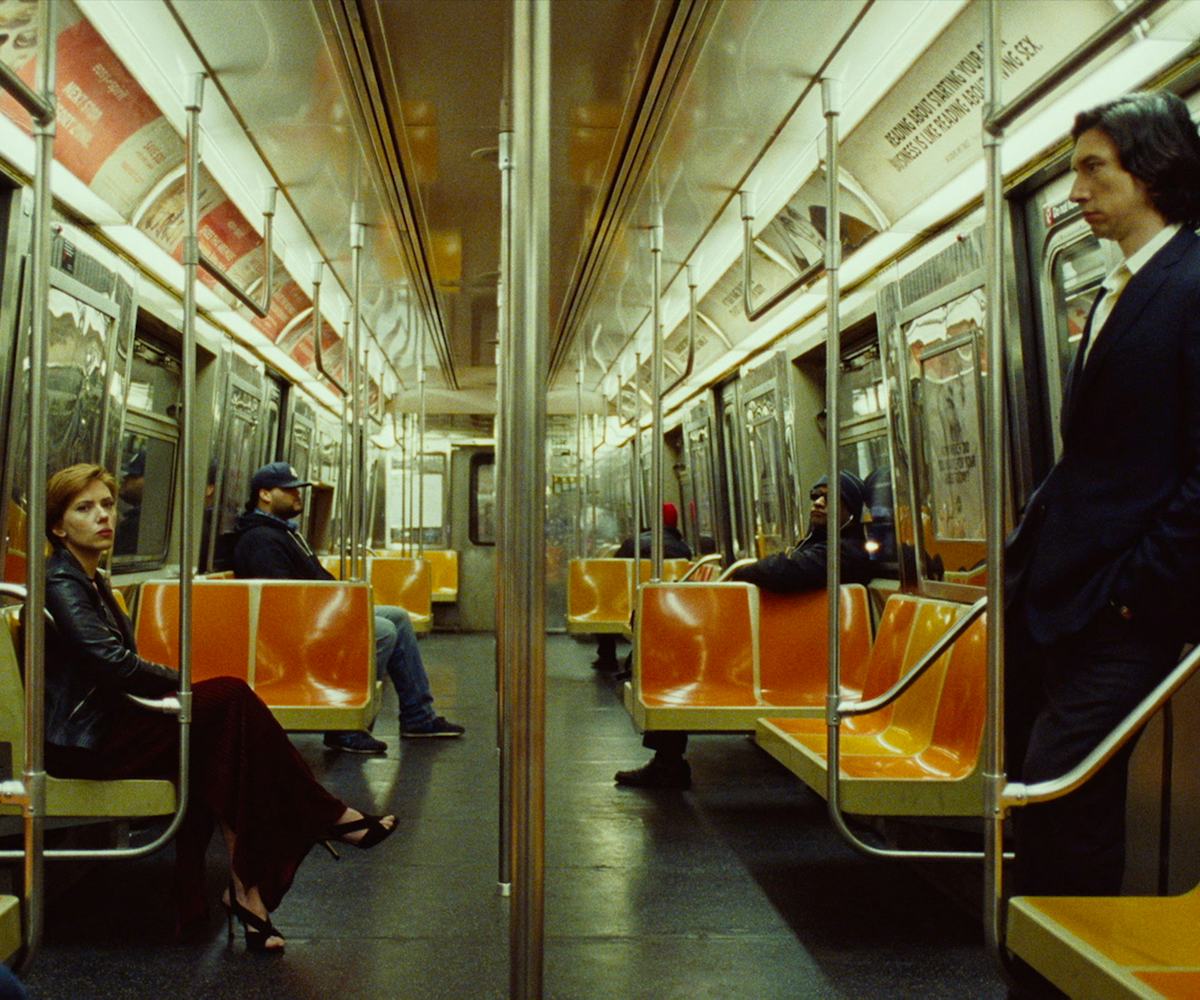 Scarlett Johansson And Adam Driver Will Leave You Gutted In 'Marriage Story'
Noah Baumbach's latest is also his most vulnerable thanks to the film's two stars
Scarlett Johansson and Adam Driver star in Noah Baumbach's new film Marriage Story, and it should feel like a stretch to call the movie a revelation for either of them. Driver has already played a leading role on projects as varied as Girls and Star Wars, and worked with Steven Spielberg, Martin Scorsese, Clint Eastwood, the Coen Brothers, Jim Jarmusch, and Steven Soderbergh; this isn't even his first movie for Baumbach, last appearing in 2017's The Meyerowitz Stories. Johansson is one of the most famous people on the planet, having played one of the Avengers in a series of astronomically popular box office hits and starred in the likes of Ghost World and Under the Skin. These are not actors with a whole lot to prove.
Yet in Marriage Story, Driver and Johansson prove a whole hell of a lot. Baumbach's film begins with an overture of narrated montages as Charlie (Driver) and Nicole (Johansson) each take a turn discussing what they love about one another, overextended snippets from their life as husband and wife, as well as parents to eight-year-old Henry (Azhy Robertson). It's a more lyrical version of the snappy editing-as-punchline rhythms Baumbach has employed in his recent films, especially those he co-wrote with Greta Gerwig (who does not appear here). It also sets up a low-key domestic mystery when the film reveals that the couple's mini-tributes are actually designed to provide a "note of positivity" as they begin a separation and possible (read: inevitable) divorce proceedings. The audience is left wondering what they're not seeing — how and where this marriage is going wrong.
Both partners get their own monologues offering less "positivity" later in the film — Baumbach is remarkably even-handed about this relationship — but in the meantime, the movie lets their tensions simmer. The conflict doesn't seem all that irreconcilable: Nicole, a film actor who has spent the last decade or so in Charlie's increasingly acclaimed theater company, wants to do a TV show in Los Angeles, while Charlie, the director moving his company's most recent production to Broadway, wants to stay a "New York family." With neither party willing to budge, an agreement to try to take care of the split themselves quickly becomes lawyered up, with her badass (Laura Dern) and his pitbull (Ray Liotta) attorneys exchanging professional pleasantries before encouraging their clients to fight ruthlessly for custody of Henry, among other things.
This may not sound like a funny movie, and it's certainly Baumbach's least comic in a while — maybe ever, depending on how you feel about the blackly funny comedy of dysfunction at the hearts of The Squid and the Whale (another divorce story) or Margot at the Wedding. But comic moments are there, adding to the rich repertoire of notes that Driver and Johansson manage to hit in these two, yes, revelatory performances. Marriage Story runs nearly 140 minutes, which means both actors get to play relatively normal characters for an unusually extended amount of time.
Many of Driver's big movies have positioned him in more of a character-actor mode. His biggest parts have either been internal ( Paterson), ostentatiously external (Star Wars), or a charismatic, sometimes inscrutable combination of both (Girls). Here he's basically a normal guy, at least by upper-middle-class New York standards. Despite his ride-or-die love for the city, Charlie is actually a transplant from modest means with some family abuse in his background, and Baumbach makes the subtle implication that, having outrun his upbringing, Charlie can't imagine fracturing his hard-won life as a creative New York City Type. Driver is especially savvy about conveying how Charlie's selfishness can coexist with a genuine love for his kid and hurt over his busted-up relationship. He's the one who appears to feel more stung by the process of the act — the expensive lawyers, the preparing for court appearances that probably won't be necessary until they are, the nonsensical claims both sides make during a custody battle (the movie makes clear that the couple's joint privilege grants them access to more elaborate ways of going broke via the court system).
Johansson, meanwhile, has been larger-than-life even as one of the more deadpan, restrained Avengers; not for nothing, she is a go-to performer when a movie needs someone to transcend humanity, rather than simply embody it. Marriage Story gives her some of her strongest disdain since her Ghost World days, she's heartbreaking in her anger and hurt, and she's funny when her attempt to serve Charlie the divorce papers turns into a self-conscious miniature farce. For a performer sometimes typed as an inexpressive, monotone presence, she shifts fluidly through what Nicole refers to as "her moods."
The movie comes to a head in a blistering argument between the two which, just like the whole damn divorce, begins with an attempt to solve things calmly and civilly. Johansson and Driver are so skillful and emotionally open in this set piece that it's easy to miss, as it is during the rest of the film, that this is some of Baumbach's most technically accomplished work, too. He's not exactly hiding behind the powerhouse performances, but he serves them so clearly and intimately that the filmmaking feels like an extension of the two lead characters.
Because Baumbach is a director who went through his own divorce from an actor (he was married to Jennifer Jason Leigh for eight years) and fictionalized his own parents' divorce in Squid, Marriage Story is bound to raise some questions about how much of the film has been taken from real life. In the press conference following the film's New York Film Festival screening, Baumbach observed that his movie became less personal when it was handed over to the actors — that Driver and Johansson made it their own so definitively that it came alive off the page. While Driver is the Baumbach veteran of the cast, having previously appeared in three of the writer-director's films, he's also less recognizably a Baumbach stand-in than, say, Ben Stiller, or (reaching further back) Josh Hamilton. His Charlie is more decisive and active than a lot of Baumbach heroes, less outwardly neurotic and prone to rueful second-guessing. He and Nicole have the fights that a lot of recent Baumbach characters would hem and haw to avoid. Maybe that's why Marriage Story even as its most wrenching doesn't marinate in discomfort, like Squid or Margot (movies I love exactly for their unsparing nature). The discomfort is still there, but depicted, and especially acted, with a simple, affecting clarity. Johansson and Driver are movie stars; they're not supposed to make movies feel this gracefully raw.
Marriage Story is out in select theatres now and will be available on Netflix starting December 6.