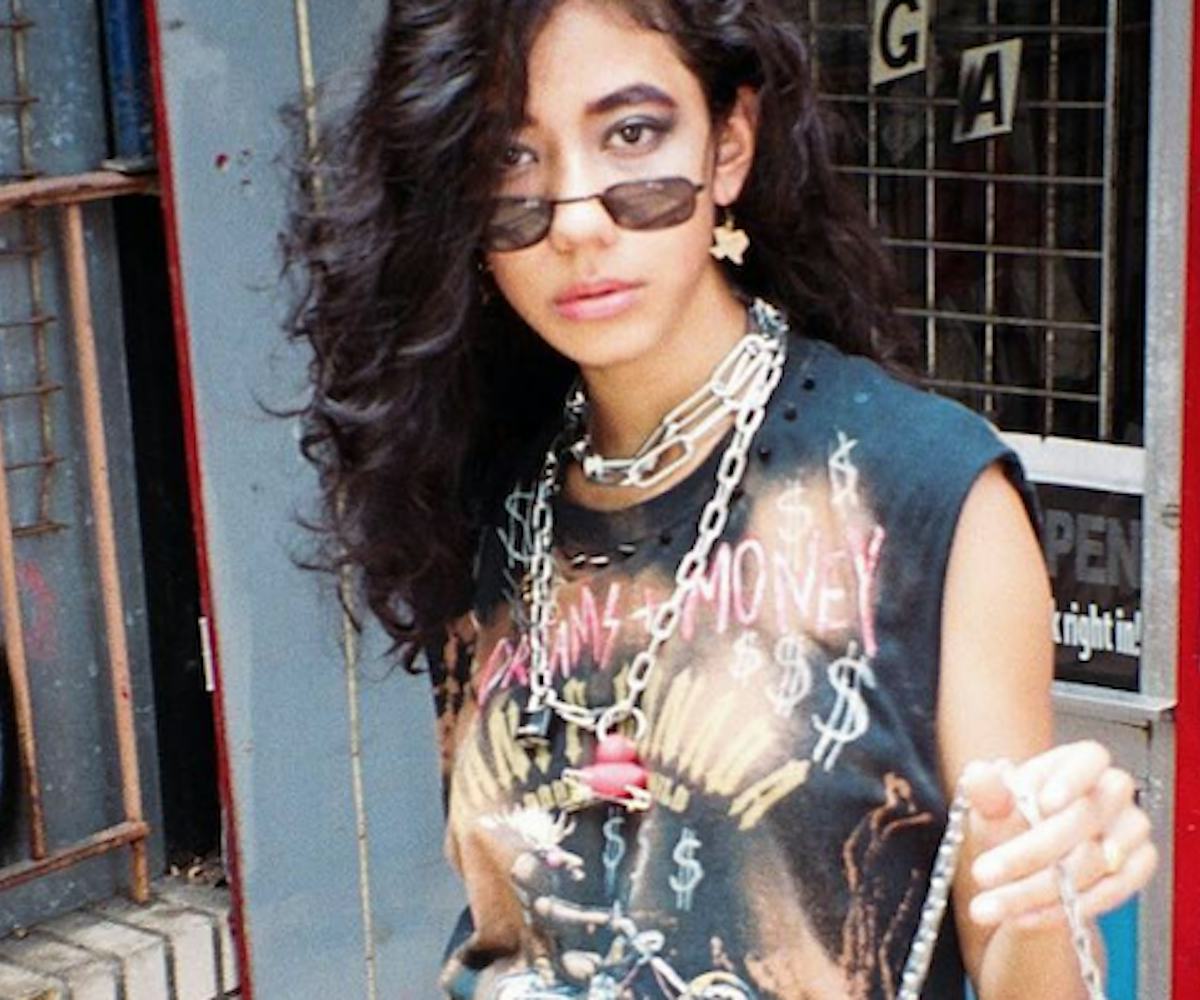 Photo courtesy of Marsanne Brands
Marsanne Brands Wants To Make Streetwear A More Inclusive Space
It's hard to hear the word "streetwear" and not immediately associate it with hype beast culture and a typically male-dominated market. New York City-based label Marsanne Brands is here to change that.
A little over three years ago, founder and CEO Chloe Marsanne decided to take her experience working in luxury fashion PR and build her own brand—a streetwear label, and one that had a much more inclusive story behind it. Marsanne Brands is looking to tear down the gender constructs that currently exist in the streetwear space, and turn it into a sector of the fashion industry that welcomes all—every gender, every size, every age, every human.
"Our artistic streetwear fights the preconceived cubes that streetwear has created for sexism at large, and promotes the idea of unity through art," says Marsanne. "We are attempting to innovate in the stiff arms of streetwear as it lies currently." Take one look at the brand's offering, and you'll find a vibrant and colorful offering of graffiti-covered tees, safety pinned and embellished sweatshirts, and painted jackets.
Not intended for the faint of heart, each piece is a work of art. "Every garment is one of one, just like the world," says Marsanne. "We work with an array of materials to create our garments, which we consider skins." Once a concept is in place, each garment is given the Marsanne treatment: hand-drawn, hand-painted, hand-embroidered, and hand-sewn details cover each piece. While some are embellished with everything from crystals and spikes to rubber ducks, others are created from repurposed vintage products to combat garment waste. "We believe that every garment has the potential to be cool again," she says.
But what makes each piece so special is its ability to start a conversation. They're meant to be loud and serve as a means of expression. "Try wearing one of our graffiti shirts to a café if you're feeling lonely," says Marsanne. "There's always something to talk about, and our shirt can be the buffer or 'middle ground.'"
And this means of conversation—an aim to "kill the loneliness in the world"—is at the core of the brand. "The hope is to have the power to engage millions of eyes around the world and reach out them and say, 'Hey! You are not alone!' with our garments," says Marsanne. "Maybe one will find comfort in our graffiti drawings of aliens, or video games—whatever it is. We hope to inspire youth to love one another and rise up to the oppressive leaders and issues of today and make the world better for themselves—to fight injustice, united."
Most importantly, the goal of Marsanne Brands is to inspire a revolution in streetwear and the industry as a whole—maybe even the whole world. Sure, it's not the first label to promote inclusivity and create a space for self-expression and self-love, but Marsanne doesn't think the fashion industry is making enough effort to promote these ideals, and that it's up to us to band together in order to see actual change. "We need to put out blinders down and think about how we can change now—not tomorrow, not in a year, but now," she says. "For too long, companies have relied on making people feel awful about themselves in order to drive sales. It's time to say no. Let's stop making fashion an elitist club of know-it-alls and start showing it for what it is."
Marsanne hopes that as her brand grows, it will one day be considered "wearable armor for the freaks, geeks, and weirdos that aim to combat the misunderstandings and intolerances of today in hopes of progress tomorrow." And in a world like our current one, it's necessary. "We must celebrate our species, not only for what makes us different but also for what draws us all together," she says. "Fashion has the power to do that. It's up to the makers, thinkers, and the people of tomorrow to inspire the hands of power today."
Check out Marsanne Brands' current offering here.