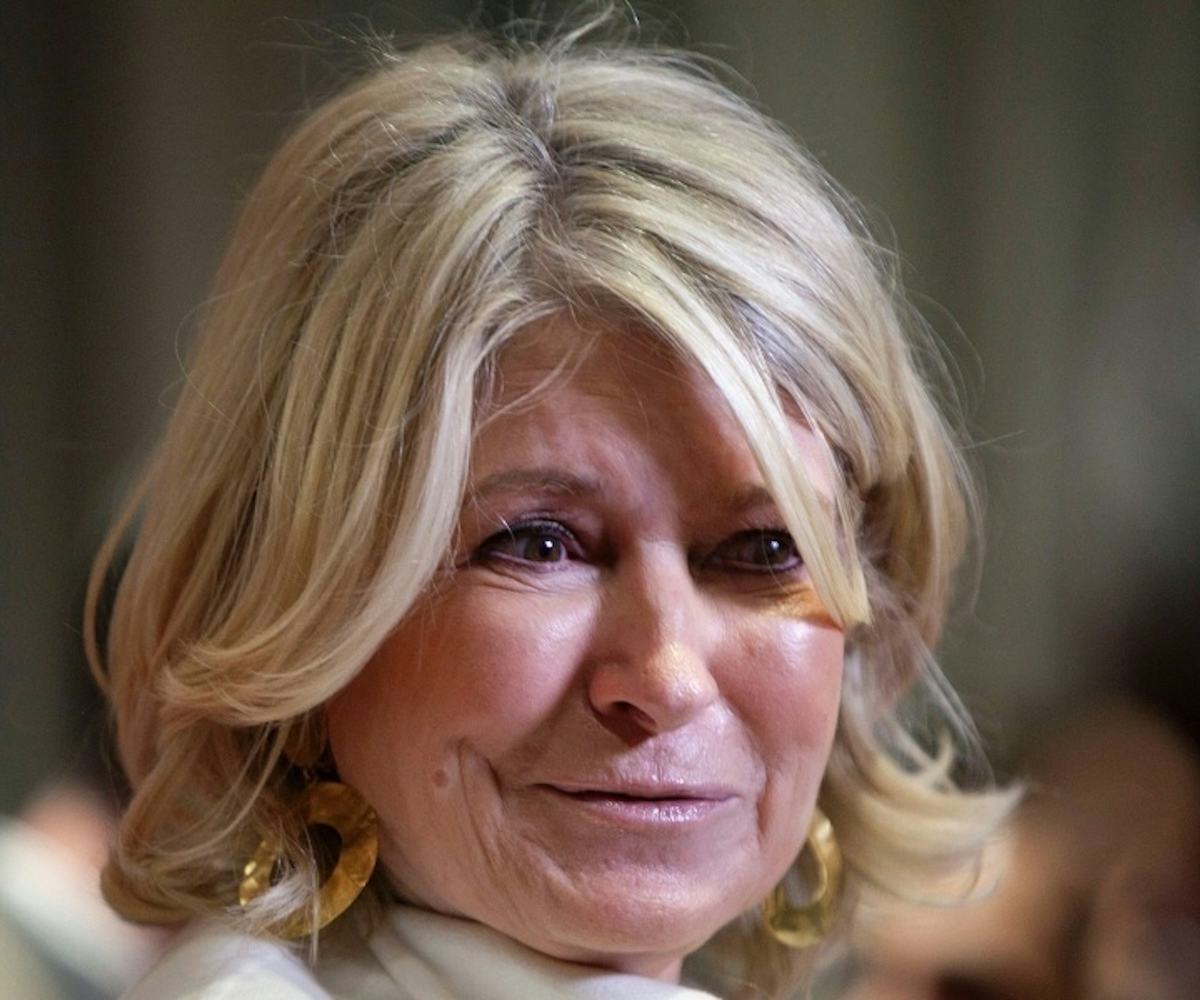 Photo by Lexie Moreland/WWD/Shutterstock.
Martha Stewart Really Wants You To Know That She's Not A Snitch
Neither is Snoop Dogg, for the record
This week, as Tekashi 6ix9ine has been in court, testifying against former friends and foes alike, the hip-hop world has been commenting on his actions, and showing disdain for the rapper's decision to name names.
And while it would be expected that 6ix9ine's industry peers, like Snoop Dogg, would take this opportunity to make their position on snitching very clear, it's a little less expected that 78-year-old lifestyle guru, Martha Stewart, would also take a stand. Apparently, Stewart really wants the record to show that she is not a snitch.
Stewart—who co-hosts the Emmy-nominated Martha & Snoop's Potluck Dinner Party with Snoop Dogg—popped up in Snoop's Instagram replies after he posted a meme that read 'S.N.I.T.C.H. = Sorry N***a I'm Tryna Come Home.' Snoop also wrote a caption that said "never have never will," and Stewart co-signed the post, commenting: "That's why I like you so much Birds of a feather!!!"
In case you forgot, Stewart is a convicted felon who was found guilty of conspiracy, obstruction of an agency proceeding, and making false statements to federal investigators in 2004, over a case of insider trading. Stewart served a little under five months in a federal correctional facility, indicating that this is a code she's long lived by.