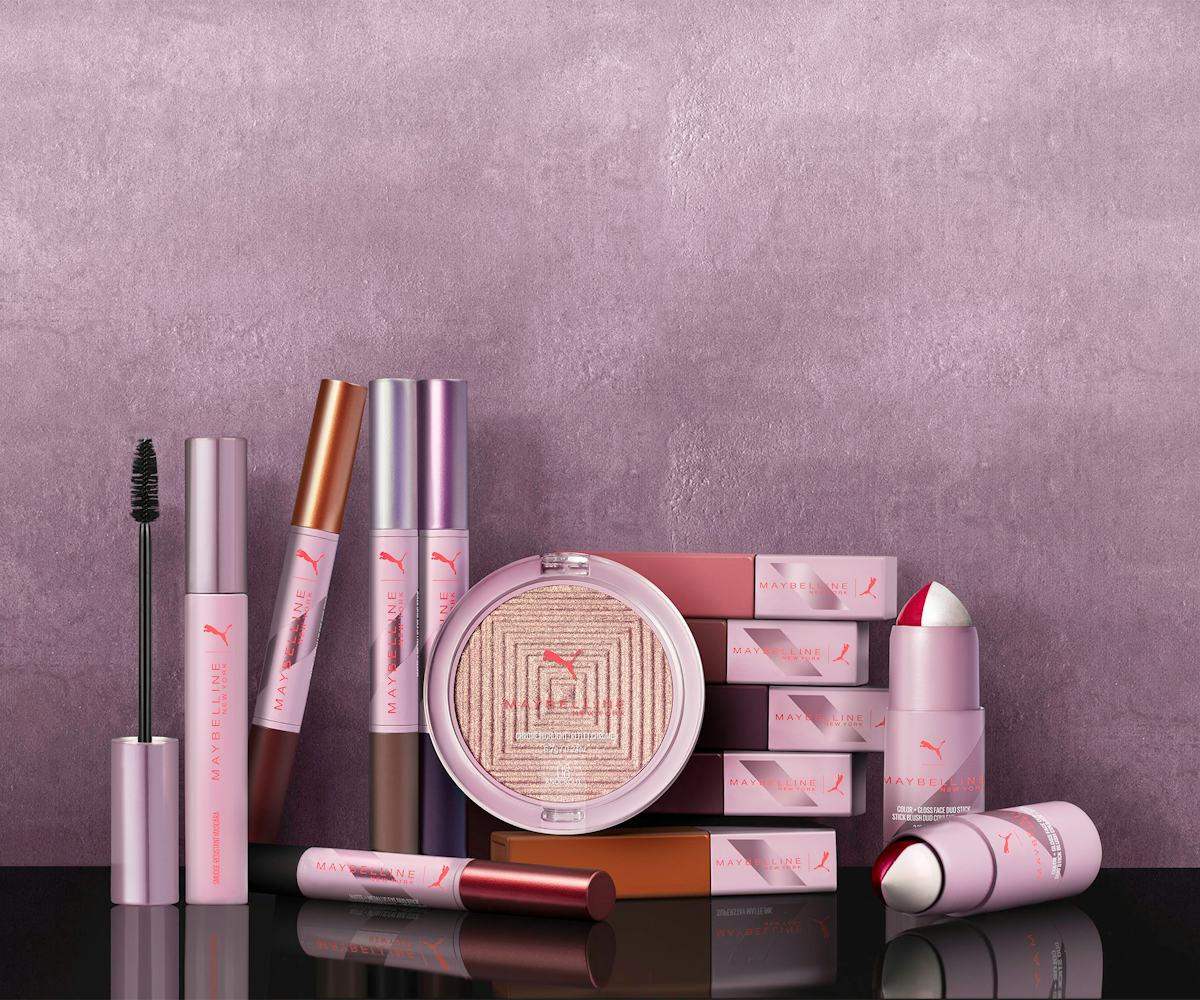 Photo courtesy of Puma and Maybelline New York
Puma And Maybelline Partner Up To Create Athleisure-Inspired Makeup
That will stay put through the sweatiest workouts
Puma and Maybelline have combined forces to make sure the athleisure trend makes its way to makeup drawers. The two brands will drop a new cosmetics line next month which "fuses beauty, fashion, and sport into one high-performance makeup collection."
According to a press release, the collection "was designed with the always-on, do-it-all lifestyle of Generation Z and millennials" in mind. Everything in the 12-piece collection is designed to be worn by people who need products to stay put for a long time and promises to survive even the sweatiest fitness classes, which is definitely hard to find, thanks to "the latest in long-wear technology" used.
The collection features a waterproof mascara, a metallic highlighter with a "chrome effect," and Maybelline's Super Stay Matte Ink long-wear lip color in new shades. The brand is also offering two different types of "duo sticks," a few color options for eyes and one "color and gloss" stick for cheeks.
"This collection is truly the representation of the point where the gym meets the runway, a goal we strive for in everything we do for our female consumers," Adam Petrick, global director of brand and marketing for Puma, says of the collaboration. "We believe that this first ever collaboration will allow the Puma woman to move seamlessly from the gym to the street and provide her with the tools to look and feel her best."
The line of products will be available at Ulta starting next month. It will drop online on February 8 and will roll out in stores starting March 17.