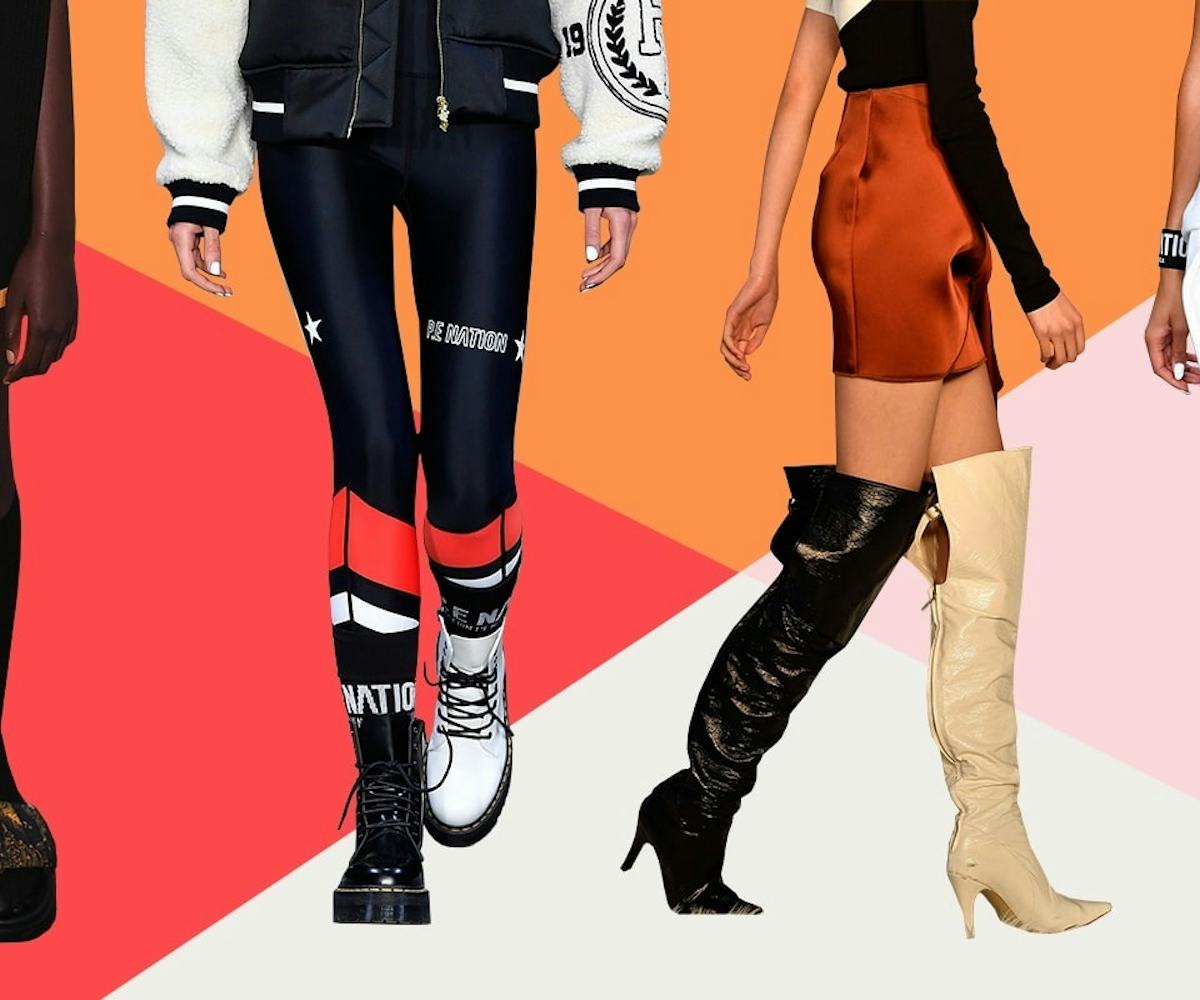 Sydney Fashion Week Wants Us To Mix And Match Our Footwear
Mismatched footwear was all the rage at Mercedes-Benz Fashion Week Australia
Season after season, a number of new and resurfacing footwear trends emerge from the runways of fashion weeks all over the world. Whether a square toe, a kitten heel, or the latest iteration of the ugly-cute shoe, what's considered "in" for footwear is ever-changing.
However, earlier this week at Mercedes-Benz Fashion Week Australia in Sydney, we saw a pretty interesting trend emerge from the runways, one that's more of a styling technique than a fabric or silhouette: mixing and matching footwear.
At multiple shows, we saw models donning totally different looks on each foot. A model at Bec + Bridge paired an over-the-knee white boot with its identical counterpart in black, while P.E Nation dressed numerous models in mismatched Chuck Taylors and combat boots. Double Rainbouu took a less in-your-face approach by pairing knee-high socks of different colors with its chunky Resort pool slides.
Okay, fine—it's not necessarily as "out-there" as, let's say, pairing a block-heeled mule with a grandpa sneaker. That would just be ridiculous. This trend allows for a bit of quirky fun when it comes to getting dressed while still being practical. And lucky for us, we don't necessarily need to go out and buy the latest It shoe—we can work with what we already have.