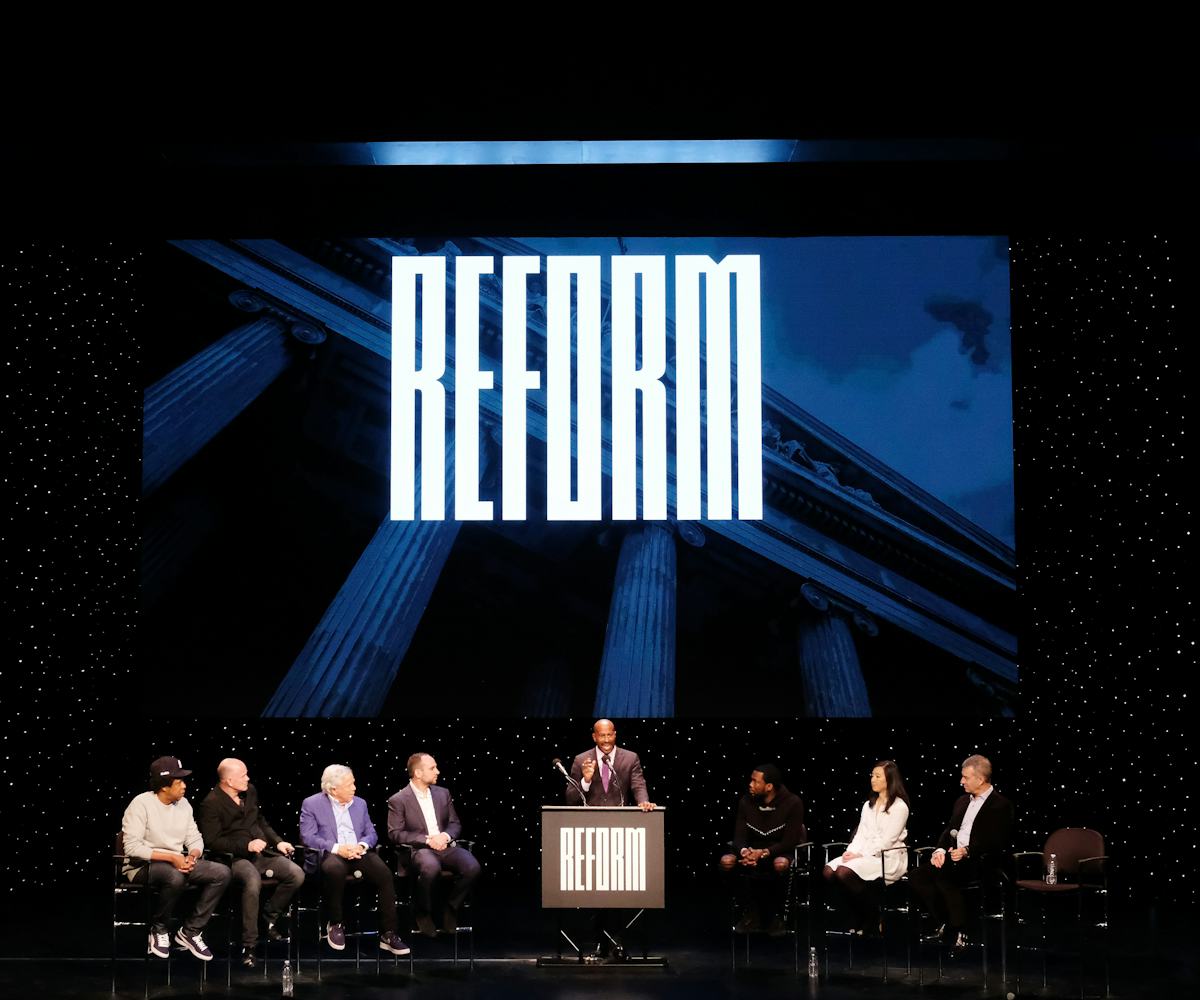 Jay Z And Meek Mill Form $50 Million Criminal Justice Reform Coalition
To reduce "the number of people who are unjustly under the control of the criminal justice system"
Jay Z and Meek Mill are continuing their fight for criminal justice reform, and, with their latest endeavor, they mean to make some big changes. The two rappers appeared onstage at a press conference on Wednesday to announce the Reform Alliance. This coalition is working to change the "mass supervision laws (probation and parole policies) that will have the greatest impact on the largest number of people."
Meek and Jay are named as founding partners; the former will also act as co-chair alongside tech entrepreneur Michael Rubin. Activist and CNN host Van Jones was named as CEO. Other Reform Alliance founding partners are sports owner Robert Kraft, finance CEO Daniel Loeb, former hedge-fund manager Michael Novogratz, investor Robert R. Smith, and Brooklyn Nets co-owner Clara Wu Tsai.
Collectively, this group of magnates has put up a total of $50 million to launch Reform Alliance. The coalition was created in response to Meek's high-profile imprisonment in 2017 when he was sentenced to two to four years in prison for minor probation violations. Jay, who also has a history of criminal justice activism, campaigned for his freedom under the banner of #FreeMeek. On Tuesday, Meek tweeted that he has been on probation for his entire adult life, calling it "11 years of asking for permission." He is clearly channeling this frustration into something bigger, and, with this kind of cash, hopefully, fewer people will have to live, unnecessarily, under the supervision of the state.