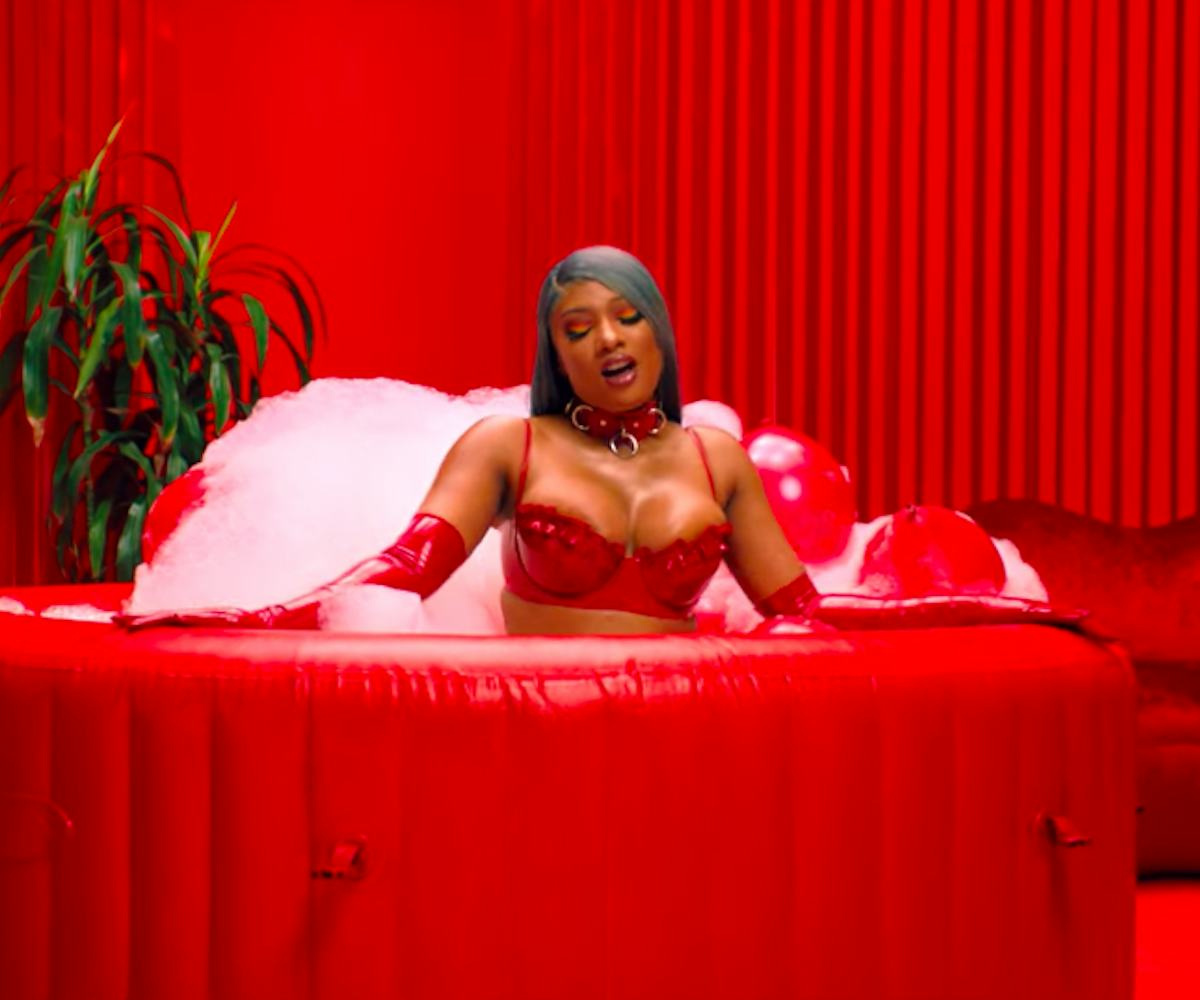 Photo courtesy of 1501 Certified Ent.
Megan Thee Stallion Is Your Live Snack In Her "Big Ole Freak" Video
She's the literal icing on the cake and the cherry on top
Houston-bred Megan Thee Stallion has saved the best for last. Her Tina Snow EP was released in June of last year, and chock-full of bangers that showcased her undeniable skill as an MC and an unapologetic declaration of female dominance. Since then, she has kept her growing legion of "Hotties" satisfied with video releases for five of the Tina Snow singles. But "Big Ole Freak"—the only one to make the R&B Billboard charts—is arguably the fan favorite. Today, her heavy-hitter got the visuals it deserves with the help of director Munachi Osegbu.
The music video sees Hot Girl Meg as an actual snack in a colorful dream world. She raps atop a colorful cake that reads FREAK in one scene. In red leather lingerie surrounded by white foam in another shot, she is your cherry on top. And she's probably the sweeter than all of the candy surrounding her in another. In true Megan fashion, the real promise of a good time comes not exclusively from undeniable sex appeal, but from the infectious fun she inspires in women around her. My favorite part is the playful booty slaps she gives her video vixens, one at a time, at the end of the video.
"Big Ole Freak" is the perfect distraction for die-hard fans like me, who are itching for the release of her next full-length project, Fever. But if the rollout for Tina Snow has been a three-course meal, then the "Big Ole Freak" video is the most decadent dessert. Check out the video below.