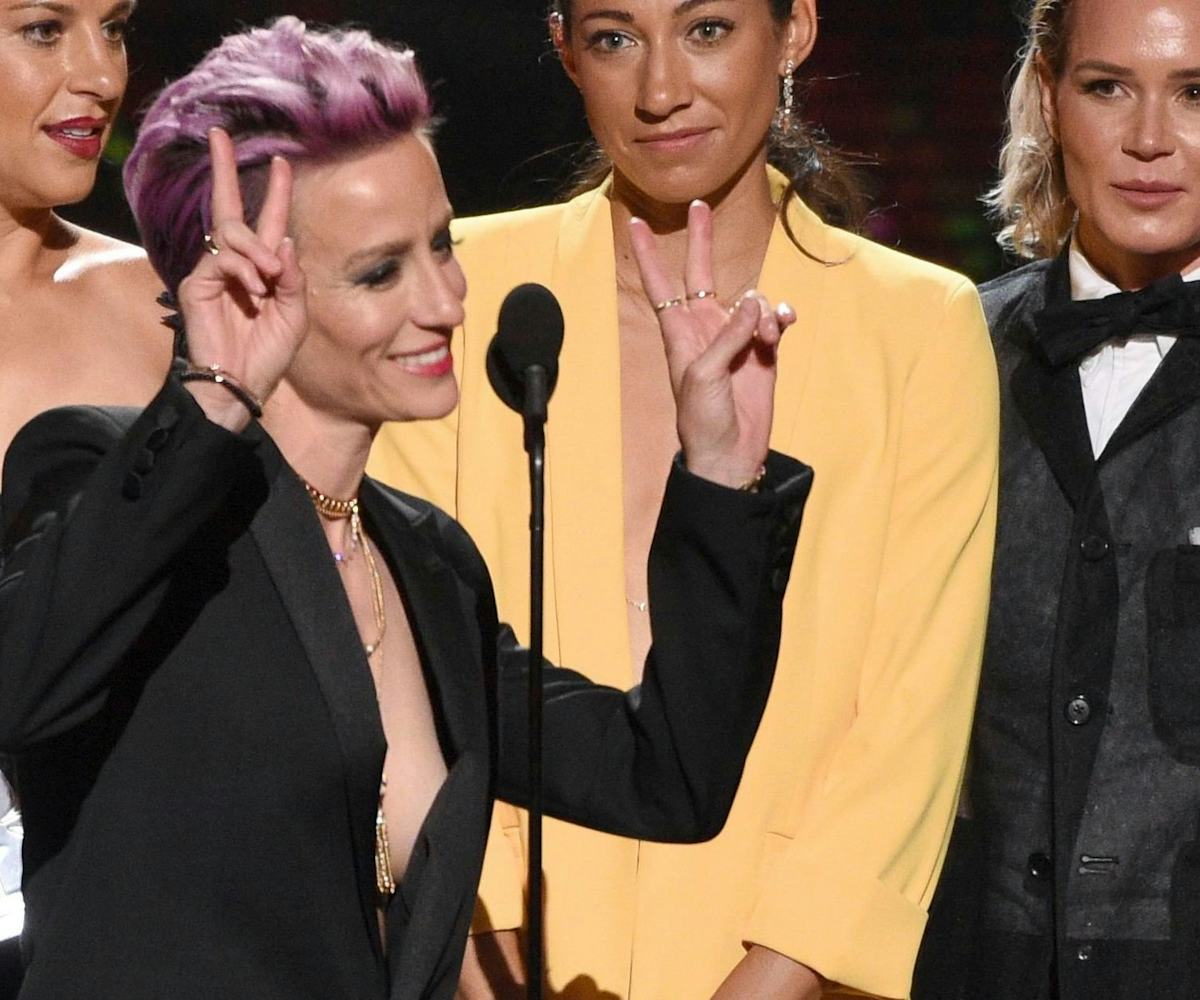 Photo via Chris Pizzello/Invision/AP/Shutterstock
Megan Rapinoe Introduced Me To My New Favorite Summer Fashion Trend
Now this is what you wear to an awards ceremony
At last night's Excellence in Sports Performance Yearly (ESPY) Awards in Los Angeles, the U.S. Women's soccer team graced the stage to accept their award for Best Team. At the same time, co-captain Megan Rapinoe introduced me to my new favorite formal summer trend: leather shorts. As a queer girl who kind of really hates formal dresses, I'm about to show up at every event rocking this style.
Rapinoe attended the awards ceremony wearing Bermuda-length leather Coach shorts, paired, no less, with a buttoned blazer with no shirt underneath. I'm sweating, this outfit looks so good.
Combined with her public hatred of Donald Trump, her activism, and her ability to get even me interested in sports, her impeccable style is just too much for me. Thank you, my lesbian queen, for showing me that there is another way to dress fancy in the summer.