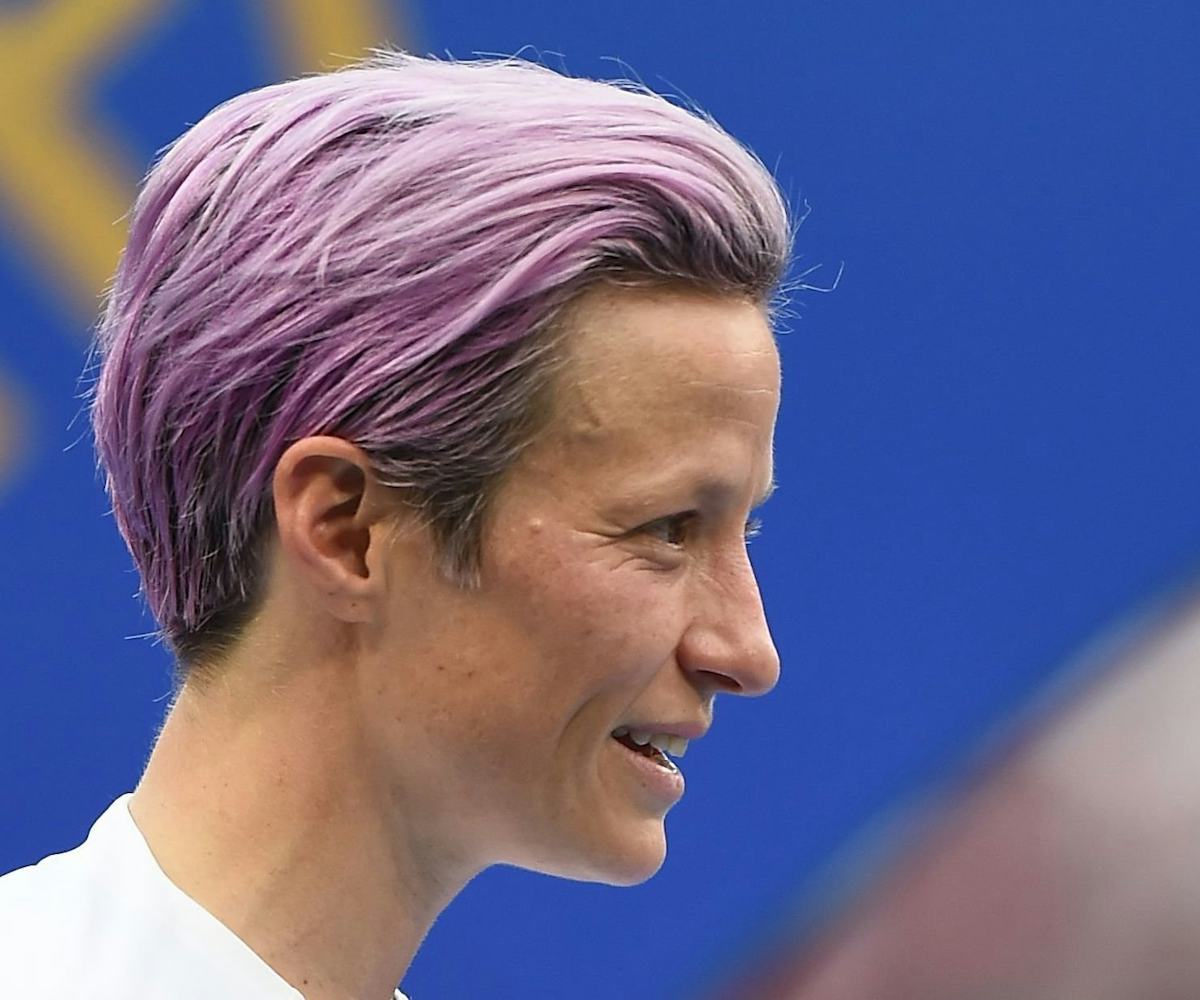 Bagu Blanco/Shutterstock
Here's The Mask That Keeps Megan Rapinoe's Hair Color Looking This Bright
It's pricey, but hear us out
Co-captain of US women's national soccer team and queen of fire hair looks Megan Rapinoe has to keep up with that purple mane just like the rest of us colored-hair folk. Maintaining hair that vivid can be difficult, to say the least, but not impossible—especially when you have a good colorist. Unsurprisingly, Rapinoe's is one of the best. According to a press release, expert colorist and balayage specialist Richard Drews keeps Rapinoe's hair cool-toned and vibrant using Kérastase Blond Absolu Masque Ultra-Violet which is like your favorite purple shampoo times 10.
The nourishing hair mask is formulated specifically for bleached and highlighted hair and works its magic in just three to five minutes. It's an ideal treatment for anyone on the go, including Rapinoe, who uses it to counteract brassiness and keep her signature hue bright. Not only does the mask help maintain color, it strengthens the hair too. The formula is packed with nourishing ingredients like hyaluronic acid, which fills and strengthens hair fibers, and Edelweiss flower, a powerful antioxidant that counteracts and protects hair from daily damage.
The mask will run you a cool $59, but, luckily, a little goes a long way. Not to mention, it will keep your color bright for longer.
Kerástase, Blond Absolu Masque Ultra-Violet, $59, Kerastase-USA.com.