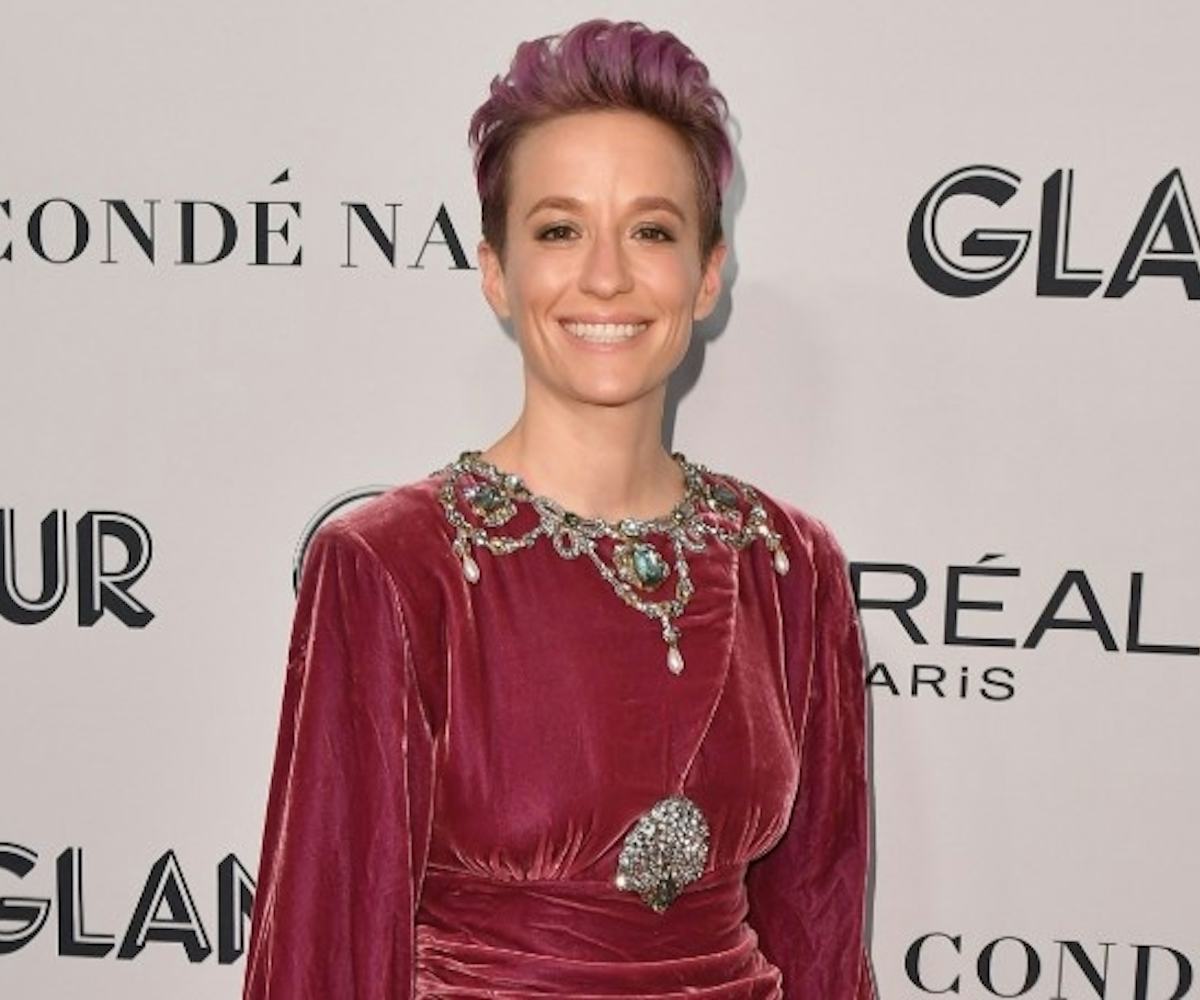 Photo by ANGELA WEISS/AFP via Getty Images
Megan Rapinoe Stars In Her First Fashion Campaign For Loewe
Get ready to see her face all over Paris
Megan Rapinoe is now a Loewe model and muse. The soccer player was tapped by Jonathan Anderson to star in Loewe's Fall 2020 campaign, shot by Steven Meisel and released on Wednesday. Rapinoe's headshot can now be seen in a series of billboards throughout the streets of Paris. She's fashion, baby!
"I am so thrilled about this partnership with Loewe and Jonathan Anderson," said Rapinoe in an official statement. "Multiple worlds crashing together, creating something bigger, different, and more exciting than either could do alone. To me, the goal of a collaboration should not be to stand next to one another, but rather become something else, together."
Along with the photos, Rapinoe shot a short film for the campaign, the first installment in the luxury brand's "For Real" series.
"We have to talk about everything, we have to get it out there, we have to show that we are here," said Rapinoe, who's also become an outspoken activist for equal pay, in the clip.
The Loewe campaign marks her first official fashion gig, but Rapinoe has become well-known for her unique sense of style since she was thrust onto the world stage after winning the Women's World Cup last year.
"I'm an emotional dresser," she told CNN on Wednesday. "How do I feel? What do I want to convey for myself? With the exception of using my mouth, [fashion] is the chief way that I express myself every day."
See the full Loewe Fall 2020 campaign with Rapinoe, below.