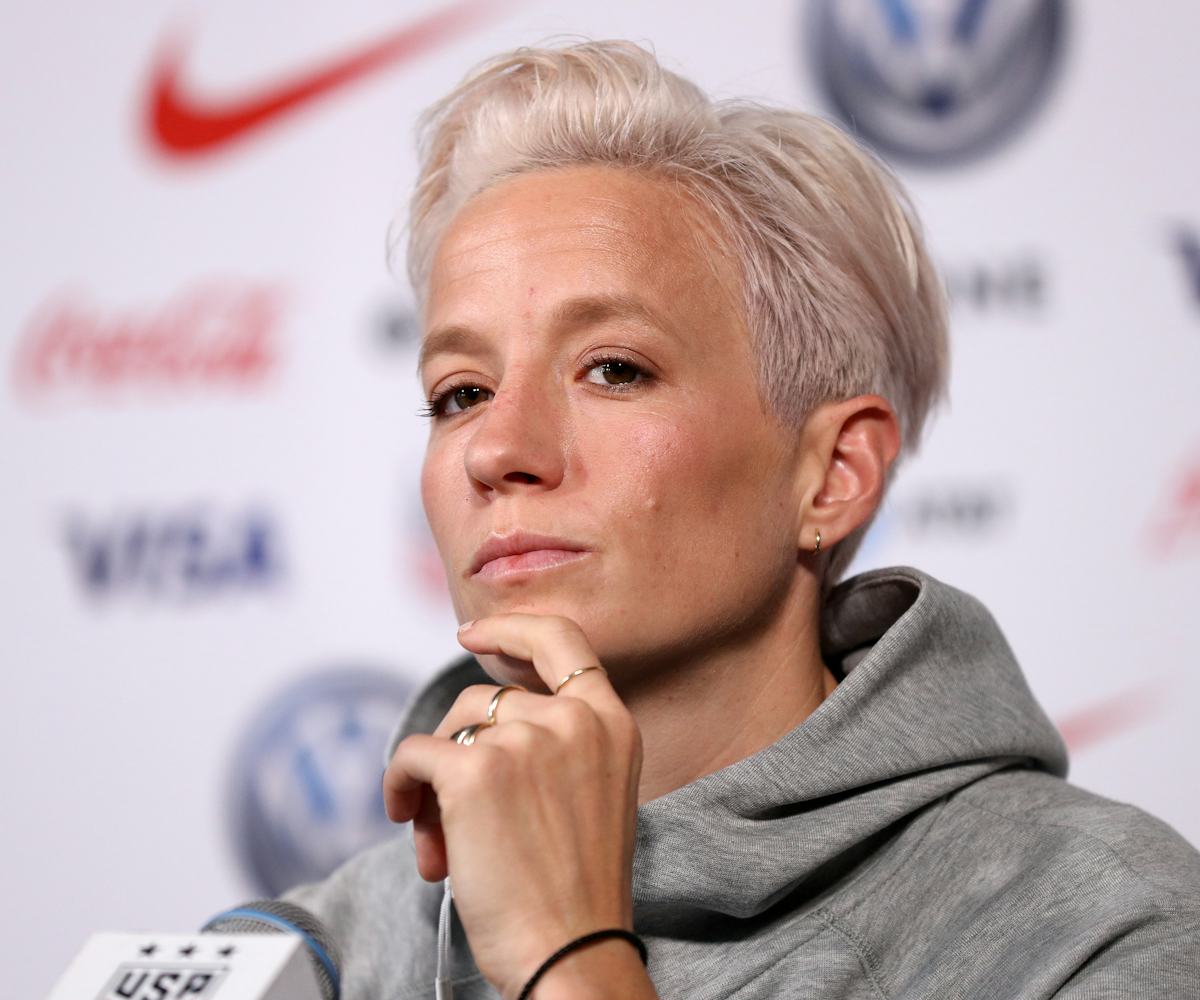 Photo by Mike Lawrie/Getty Images
Lesbian Soccer Player Megan Rapinoe Refused To Sing The National Anthem
USA soccer player Megan Rapinoe was seen refusing to put her hand to her heart and sing along to the national anthem before kick-off at the Women's World Cup on Tuesday, according to reports. Before the U.S.'s opening match against Thailand, Rapinoe "stood silently" while her teammates sang. This isn't the first time she's refused to sing "The Star-Spangled Banner." During a previous match in Reims, France, Fox News reported that she didn't participate in the tradition.
Rapinoe is no stranger to a protest. According to The Hill, Rapinoe was the first white athlete to take a knee at a sporting event, following Colin Kaepernick and several others. She has previously called herself a "walking protest" and said that her actions are "kind of a good 'F you' to any sort of inequality or bad sentiments that the [Trump] administration might have towards people who don't look exactly like him."
Rapinoe is married to professional basketball player Sue Bird, so it's no surprise that she's vehemently opposed to the Trump administration and its homophobic policies. "I feel like it's kind of defiance in and of itself to just be who I am and wear the jersey, and represent it," she has previously stated, after admitting that the controversies following her protests weren't "super easy."
We're glad she's using her platform to draw attention to injustices, even though, as she said, she has to deal with the backlash. It looks like her haters are grasping at straws, though: Just yesterday, she got criticized for looking too happy while playing soccer.