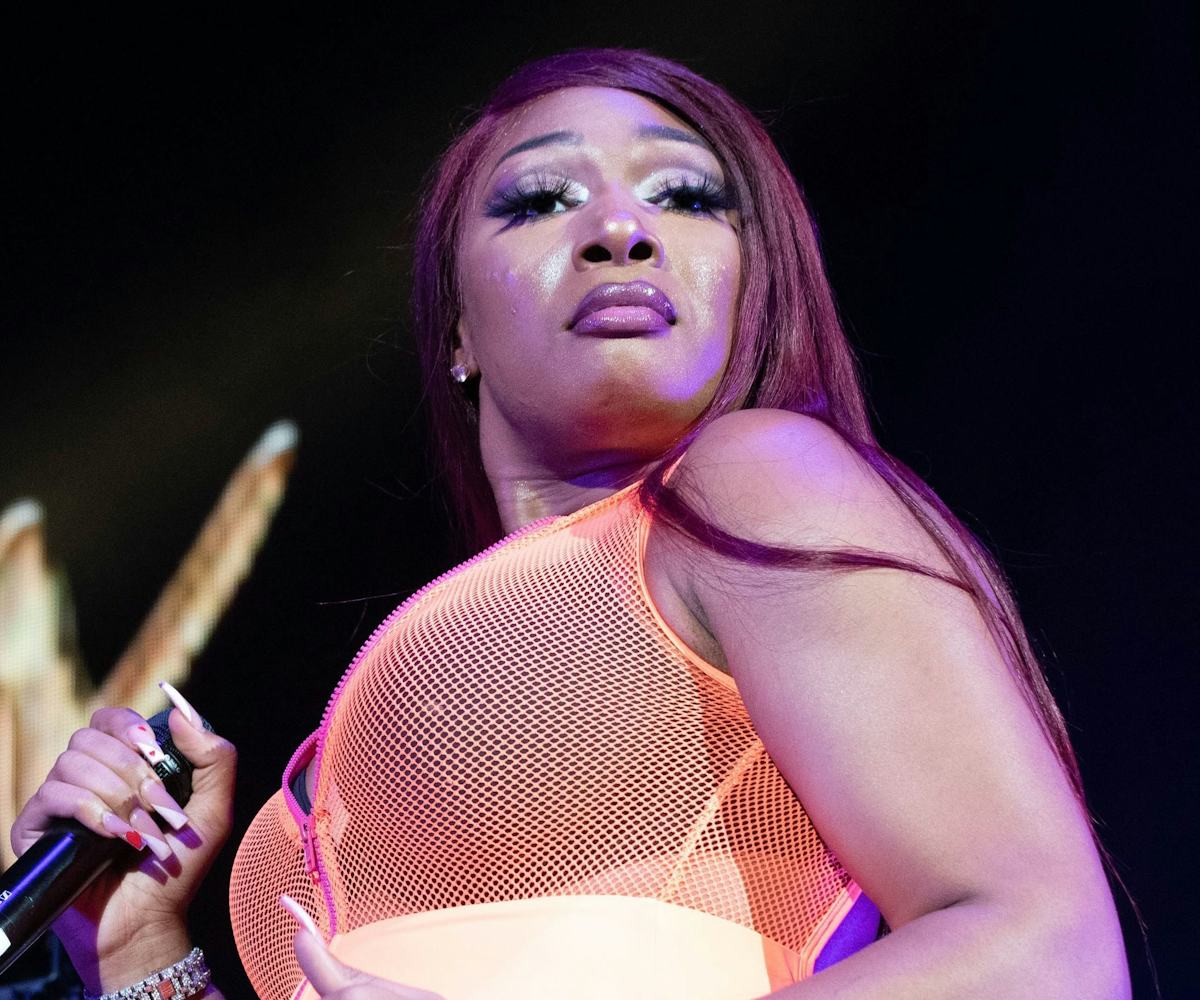 Photo by Michele Eve Sandberg/Shutterstock
Megan Thee Stallion Serves Her Makeup Artist A Cease and Desist
Megan thee Stallion is threatening legal action due to an Instagram comment made by her makeup artist, Akil McCoy, according to documents obtained by TMZ. It all started a few weeks ago, when Megan thee Stallion let Vogue into her world for 24 hours. In the five minute clip, we watch the "Hot Girl Summer" rapper ride with the Compton Cowboys, curl Jordyn Woods' hair from the comfort of a hot tub, and hang with her friend Frenchie 4oe, who has become something of a celeb, too. Of course, the video was an instant hit when it was posted on social media, but controversy quickly ensued in Megan's comments following its release on her personal page.
In the now-deleted clip, Megan shared a portion of the video where she touches up her makeup and discusses her makeup artist, Akil McCoy, with Woods. "I like Akil a lot," she begins, while brushing powder onto her face, adding that they "get into it everyday." The video prompted McCoy to comment "Makeup by Akilaface," which quickly sparked a discussion between the rapper and makeup artist in the comments about attribution, McCoy claiming that he often does her makeup without credit.
Megan's lawyer Dina LaPolt sent a cease and desist letter to McCoy (a copy of which was obtained by TMZ), alleging that he violated the nondisclosure agreement by discussing their work without permission. According to TMZ, the letter demands that McCoy delete his comment and stop discussing his relationship with Megan, professional or not.
Watch the video that started it all, below.