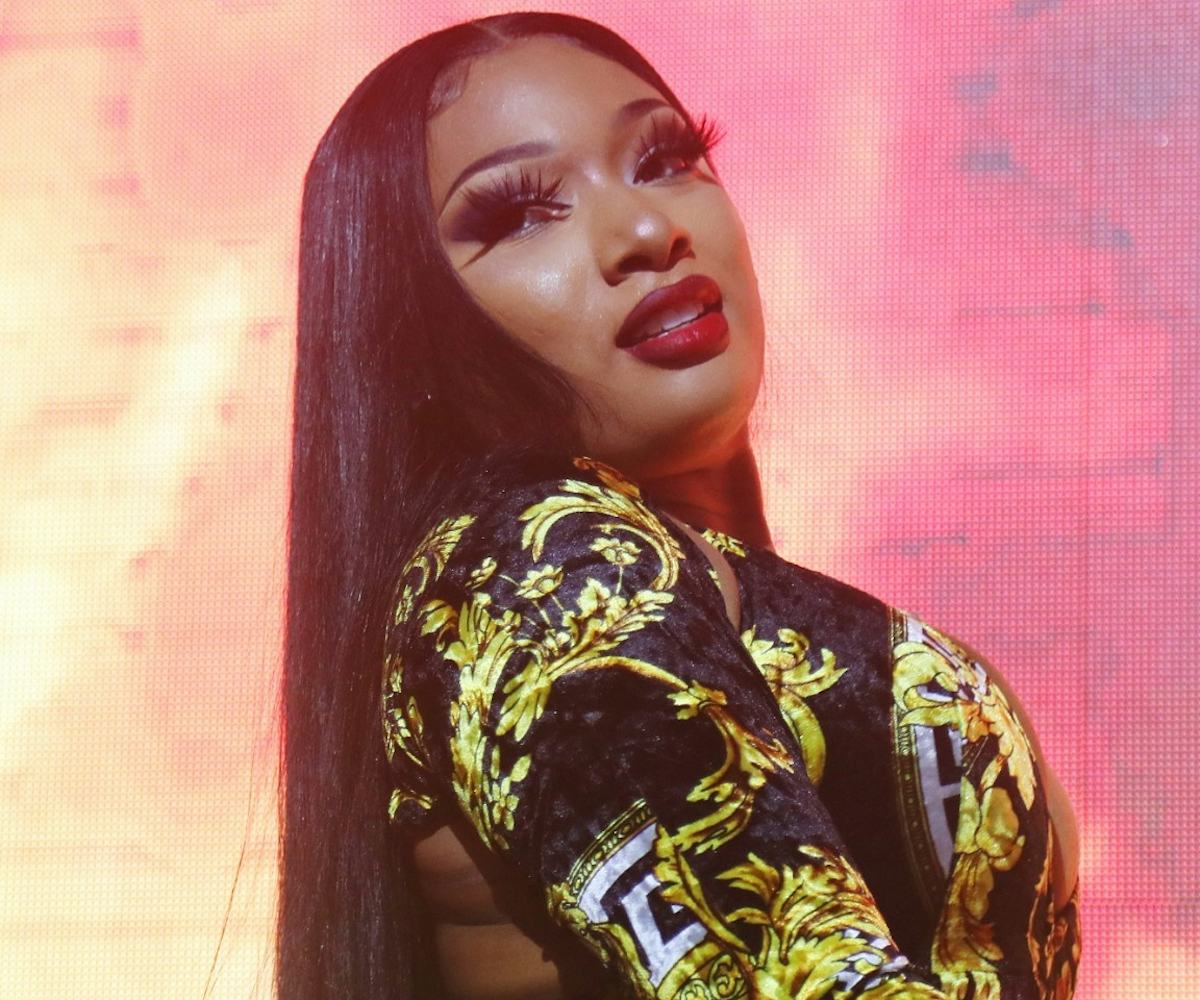 Photo by Cassidy Sparrow/Getty Images for MAXIM
Megan Thee Stallion's 'Suga' Is Coming Sooner Than We Thought
The rapper seemingly confirmed the album's release date and tracklist
2019 was all about having a hot girl summer, and 2020 might just be about having a hot girl spring with the imminent arrival of Megan Thee Stallion's forthcoming album,Suga, which is supposedly dropping very soon. That's right, the rapper tweeted out on Wednesday that Suga will be released on Friday, March 6. Along with the release date, Meg shared the album cover and the full tracklist for the project, which includes guest features from R&B singer Kehlani and rapper Gunna.
Other previous confirmed collaborators include SZA, Juicy J, and Pharrell, who once called her "Megan Thee Machine" when describing her work ethic. According to a recent interview Megan did with Rolling Stone, Suga is reportedly named after a new alter ego, one she introduced with the project's fiery lead single, "B.I.T.C.H." It falls in line with her 2018 mixtape, Tina Snow, named after another alter ego of Megan's.
Megan's album release date announcement comes just days after the singer opened up to her fans about the conflicts she's been reportedly having with her label. During an Instagram live on Sunday she claimed that her label, 1501 Certified Entertainment, was barring her from dropping new music after she had asked to renegotiate her contract.
"When I signed, I didn't really know what was in my contract," she said during the live. "I was young. I think I was like 20 and I didn't know everything that was in my contract."
Since she held her Instagram Live, Megan filed a lawsuit against her label, and was reportedly granted a temporary restraining order by a Texas judge, which has permitted the release of her new album. See Suga's tracklist below.