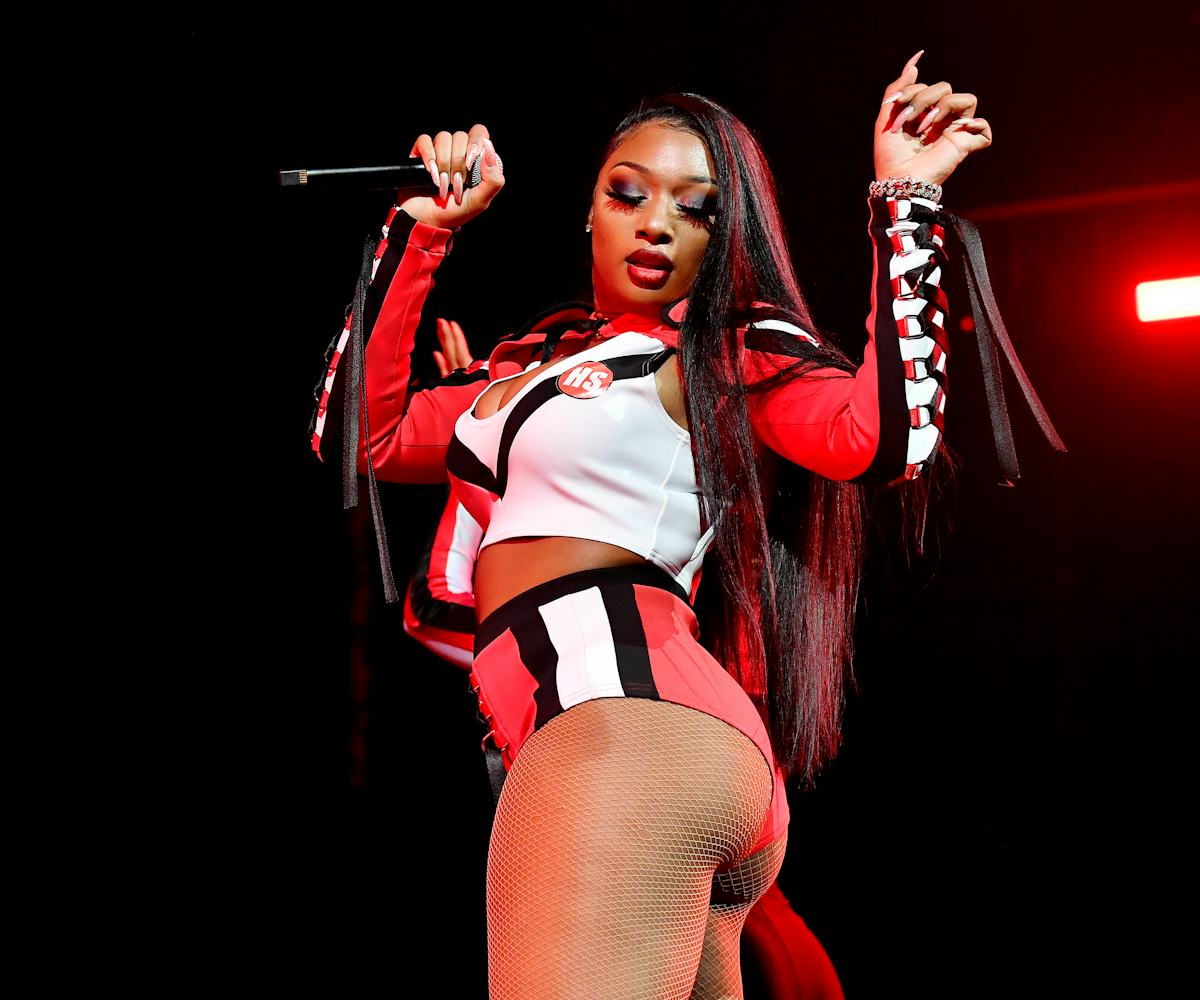 Frazer Harrison/Getty Images Entertainment/Getty Images
Twitter Has Given Megan Thee Stallion An Official Emoji
Megan Thee Stallion's reign is strong, and it's happening fast.
She dominated the summer, declaring it to be the sole property of Hot Girls everywhere. She has become a walking billboard for joint health thanks to impressive knee strength. Her twerking ability has captivated the eyes of millions. She's keeping her neck on the yee-haw agenda. She's made fast friends with Lizzo, Jordyn Woods, and Nicki Minaj, and she dropped one of the most highly anticipated mixtapes of the year with Fever. Megan's explosion has been heavily documented on Twitter, so it makes total sense that the app has blessed the rapper with her very own emoji.
When you use #megantheestallion, which is currently trending, on Twitter, you'll see it followed by a miniature mouth, with its tongue out, surrounded by flames. We do not support reducing women to their body parts, but Megan's tongue is important. First of all, it is the vehicle for her creatively sharp bars. It's also often on display, especially when she delivers her signature ad-lib: "agh." (The spelling of "agh" has been hotly contested amongst NYLON staff, but you'll know it when you hear it.)
Twitter is still having a Hot App Summer, and I love it.