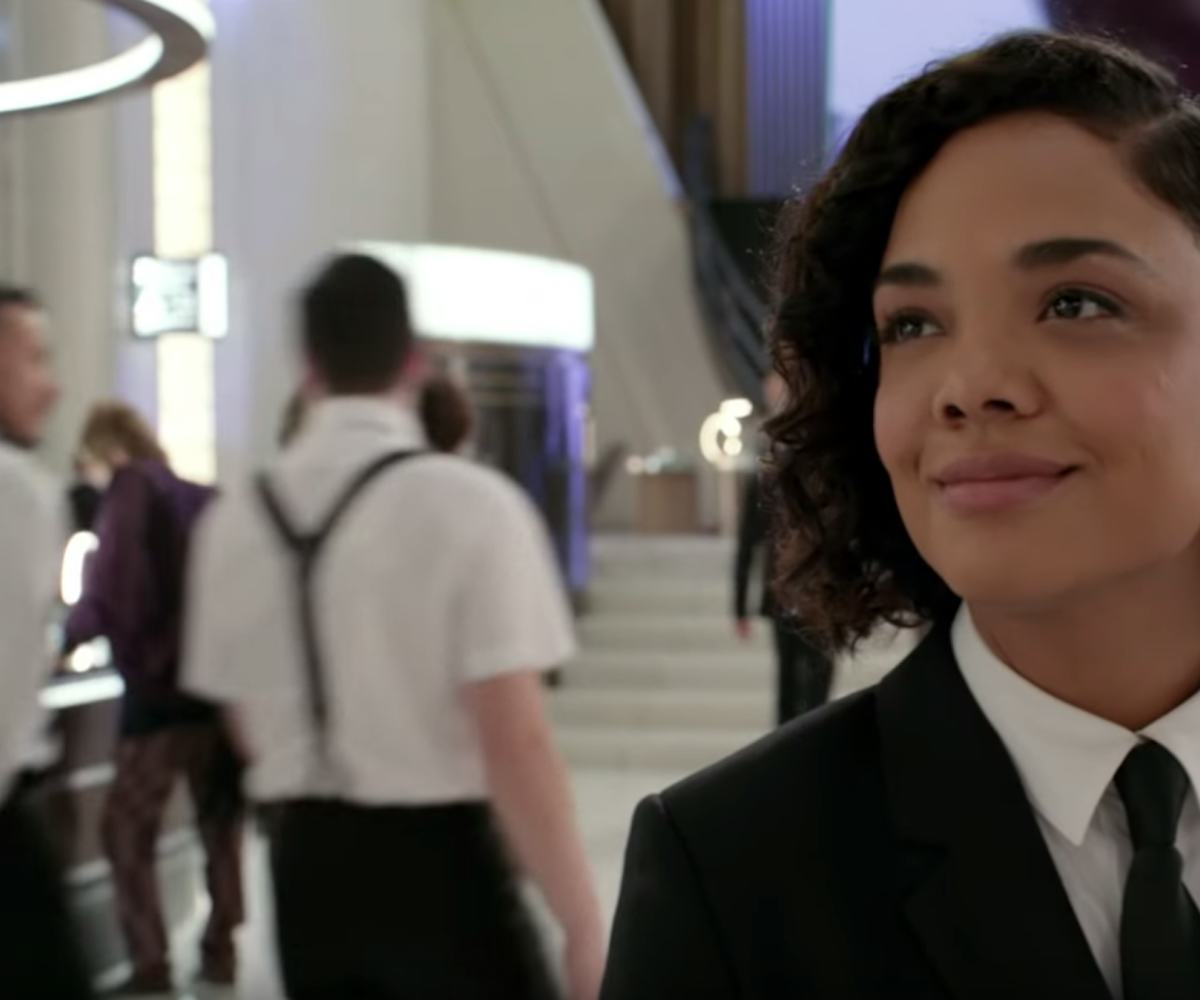 Screenshot via YouTube
Even Aliens Pledge Their Loyalty To Tessa Thompson In New 'Men In Black' Trailer
How does she look this good in a suit?
A new trailer for the upcoming Men in Black spin-off, Men in Black: International, has brought me almost three full minutes of my new favorite thing: Tessa Thompson, playing Agent M, in a suit.
Apparently, Agent M has been wanting to be a part of the Men in Black since she was young when she and her parents first encountered them. While they wiped her parents' memories, they missed hers, and she has spent the last 20 years looking for them. After she finds the MIB headquarters, she is sent to London and paired off with Chris Hemsworth's Agent H—but it quickly becomes clear that Agent M is the one in charge.
TBH, any character played by Thompson wearing a suit should command all the power. Even aliens love her, with one mistaking her for royalty and pledging their allegiance to her. Same. Voiced by Kumail Nanjiani, Pawny becomes her sidekick for the rest of the trailer.
Besides a bunch of shots of Thompson making my gay dreams come true, we're also introduced to the enemy that the MIB is fighting: shape-shifters who can disguise themselves as their fellow agents. We also meet their new boss, High T, played by Liam Neeson.
Men in Black: International comes to theaters on June 14. Watch the new trailer, below.