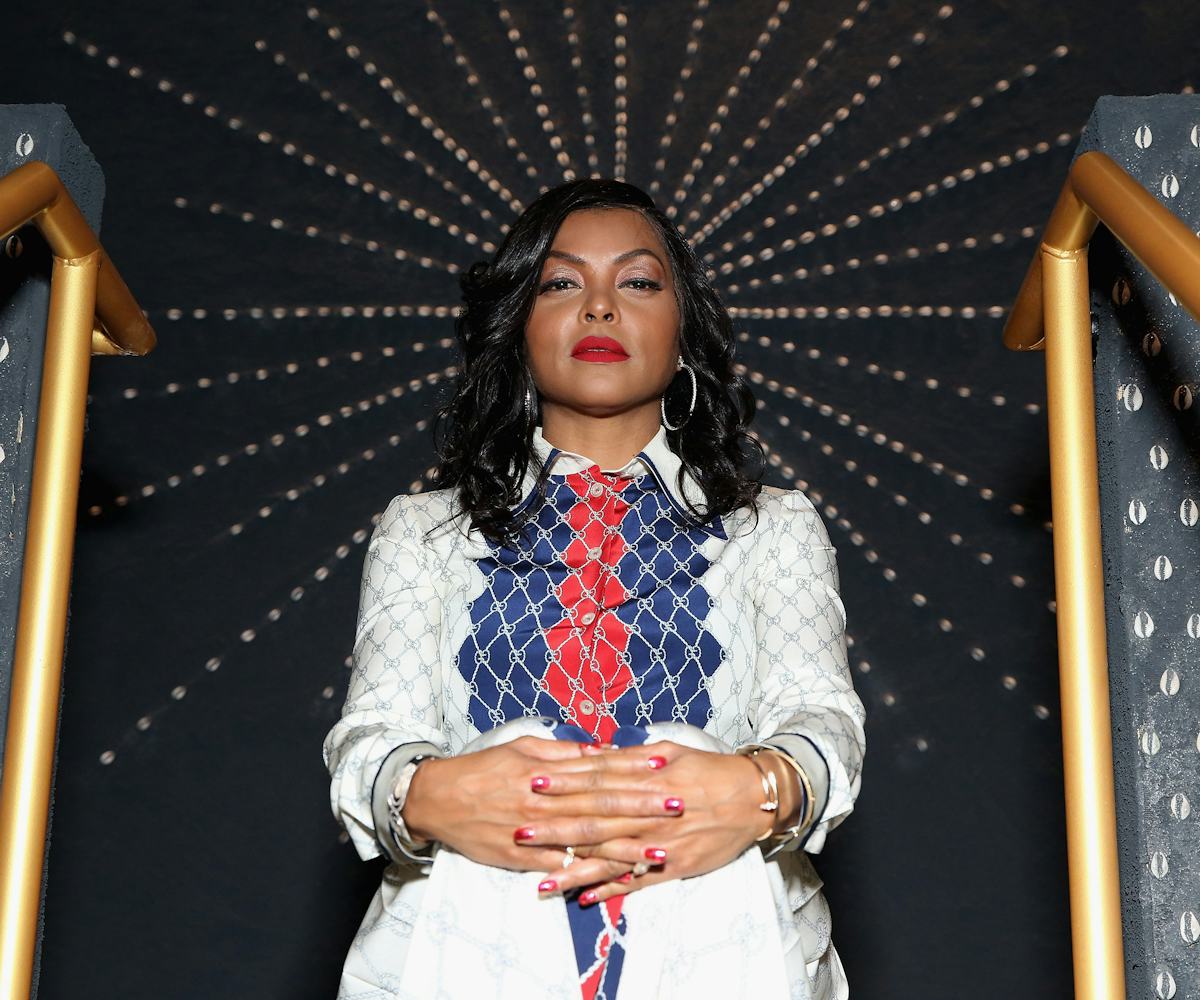 Photo by Robin Marchant/Stringer/Getty Images.
A Documentary About Hollywood's Sexist Discrimination Is Coming
And features commentary from Taraji P. Henson, Sandra Oh, Shonda Rhimes, and Amandla Stenberg
A documentary about discrimination against women in Hollywood, both in front of and behind the camera, is coming to a theater near you. According to Deadline, Good Deed Entertainment has acquired rights to This Changes Everything, which was directed by Tom Donahue and is expected to be released this summer.
This Changes Everything, which debuted at the 2018 Toronto Film Festival, focuses on how little change has been seen in the film and television industry and includes firsthand accounts from female titans like Shonda Rhimes and Meryl Streep. Actors Taraji P. Henson, Sandra Oh, Reese Witherspoon, Natalie Portman, and Amandla Stenberg also share personal experiences. Another central figure is John Landgraf, the CEO of FX Networks, who, on a more uplifting note, transformed the network from having the worst diversity record to the best in under a year.
When Tarana Burke's #MeToo went viral in 2017 in the wake of Harvey Weinstein's ousting as a sexual predator, it blew the lid off of the rampant sexual assault and harassment haunting the women in Hollywood. The movement has since gone international, calling for an end to violence against women in the workplace and elsewhere. In January 2018, Times Up was founded by a group of celebrities in order to provide legal and financial aid for women seeking action against their abusers. Supporters of it wore black to the 75th Annual Golden Globes, while artists like Janelle Monáe have used airtime on the Grammys to promote the cause.
Hopefully, This Changes Everything will provide even more historical context on why we need both of these movements for actual change to happen.