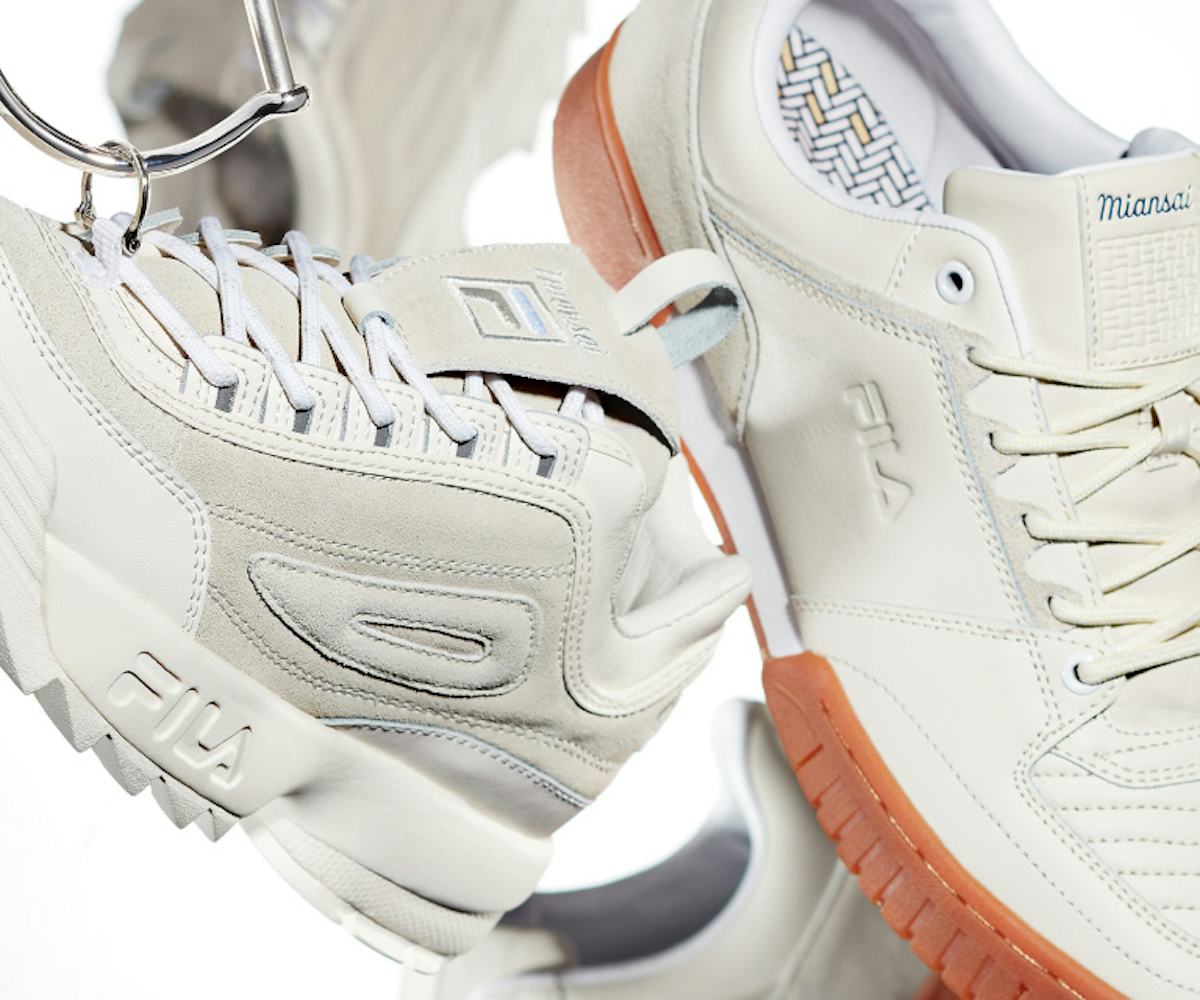 Photo Courtesy of Miansai
Miansai Launches Sneakers In Collaboration With Fila
The Miami-based jewelry brand is getting into footwear
Miansai, the Miami-based brand made famous for its screw cuffs and hook leather bracelets, is getting into the footwear business. In collaboration with Fila, founder and creative director Michael Saiger revamped two sneaker styles with details that pay homage to his label's maritime-inspired aesthetic.
It was over a year ago when Fila approached Miansai for the now-official partnership, which is the first time the sportswear company has ever teamed up with a jewelry brand. Saiger and his team kicked off the creative process by finding inspiration from vintage styles and materials while going through Fila's archive of sneakers. Eventually, they landed on the Disruptor, a dad-like style that's blown up in popularity over the past year, and the men's Targa, which was originally designed for tennis. Both pairs retail for $110.
Miansai's signature screw cuffs were downsized as tiny charms, which accent each sneaker style, and the brand's influence doesn't stop there: The Disruptor's laces subtly resemble Miansai's rope bracelets, while the Targa's woven pattern on the shoe's tongue is a tip to marine-grade rope. Both silhouettes feature insoles with a nautical print.
See more of Miansai's sneaker collaboration with Fila, below. The two styles are available exclusively at miansai.com, as well as its New York and Los Angeles flagship stores.