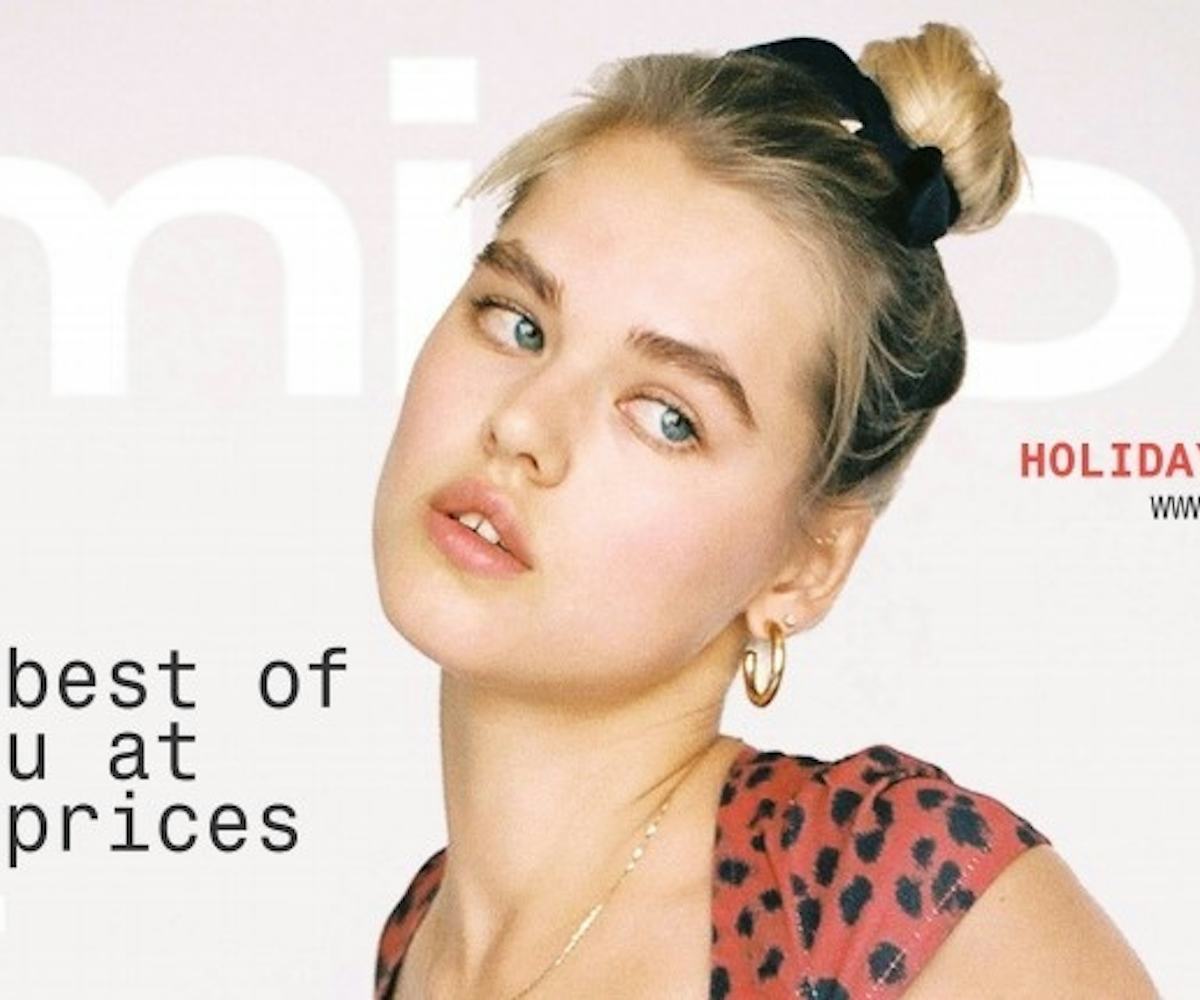 Photo Courtesy of Miaou
'It' Girl-Favorite Brand Miaou Is Bringing Back The '90s Shopping Catalog
Kendall Jenner, Bella Hadid, Barbie Ferreira, and more have been spotted wearing the label
Miaou is reviving the shopping catalogs of your childhood for the holiday season. The Los Angeles-based brand has released a '90s-inspired editorial for the launch of its 2019 holiday sale on Tuesday that will take you all the way back to flipping through the pages of a dELiA*s catalog on your trundle bed.
As for the styles inside those pages, Miaou's classic denim, party-ready dresses, and colorful two-piece sets are in full force, as well as a range of pieces inspired by the late '90s and early aughts. The brand touts celebrity fans like Kendall Jenner, Bella Hadid, Paloma Elsesser, Barbie Ferreira, and Lady Gaga, to name a few, who have all tackled throwback trends with ease over the past year.
Founder Alexia Elkaim has put an emphasis on inclusivity since the inception of the brand in 2017, which was inspired by a thrift store purchase in Paris. In an interview with This Generation, Elkaim discussed her responsibility to include a range of sizes, even if that meant a higher cost in production.
"It depends on how much you want to produce, and how deep of a plus-size that you want to go," she explained. "For what I'm trying to do, which is just adding one extra size so from a 12 to 14, it's going to cost 10% more on production and development. But I absolutely think it's worth it, I have the responsibility to do it and I want to."
Check out some of Miaou's throwback catalog shots below, and visit the brand's website to see more.