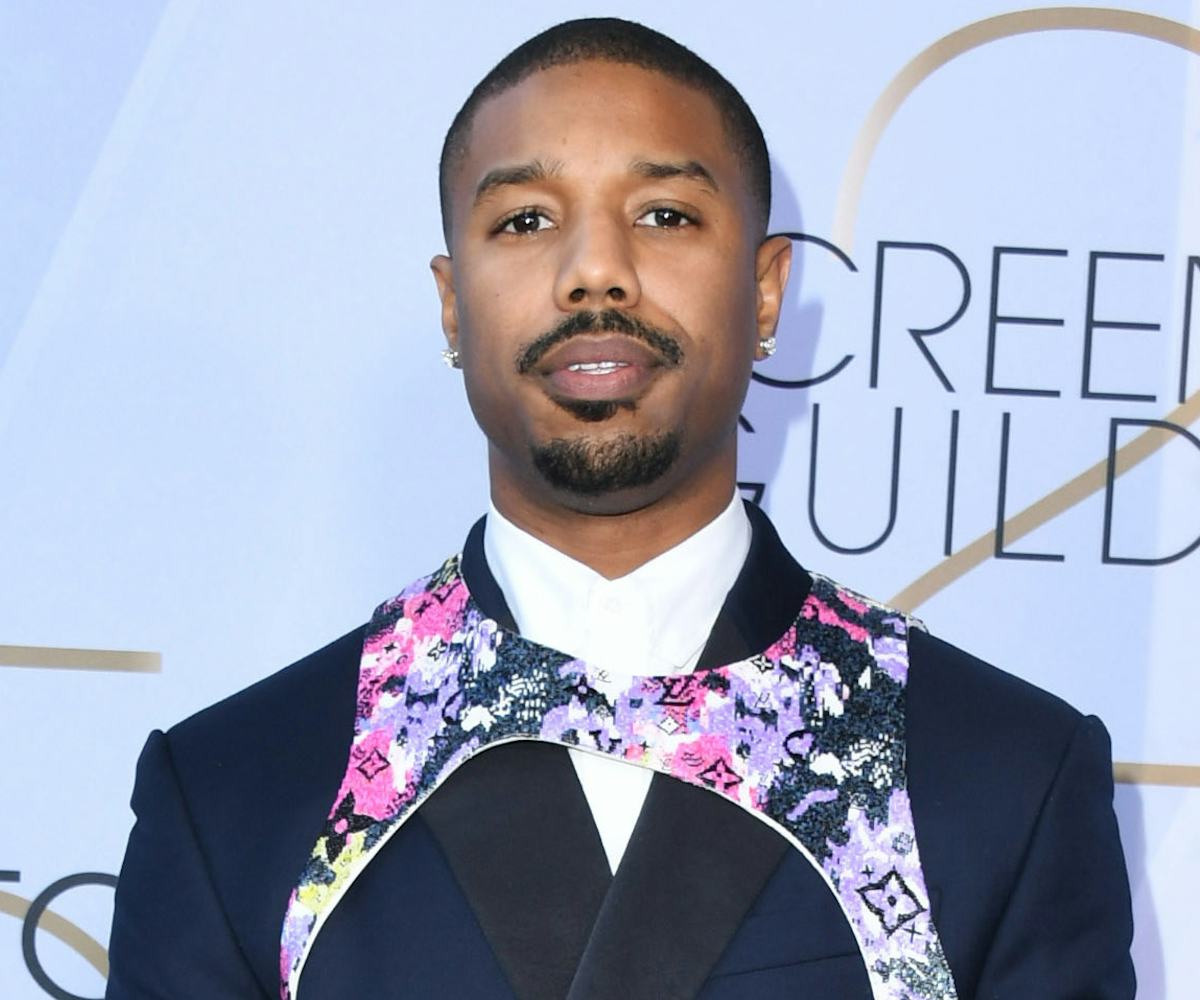 Photo by Jon Kopaloff/Getty Images
Michael B. Jordan Confirms It's The Year Of The Male Harness
Male submission is in style
Last night, Michael B. Jordan graced the red carpet of the SAG Awards in a colorful male harness, bearing striking resemblance to the one that Timothée Chalamet wore to the Golden Globes earlier this month. Subtle kinkiness is in, apparently, and we're here for it.
Unlike Chalamet's, which was an understated black glittery number, Jordan's was a pink-and-lilac watercolored piece, with the Louis Vuitton logo emblazoned throughout it. He paired the accessory with a classic navy-and-black double-breasted suit and a white button-up, making sure that the rest of his outfit evened out the more daring style choice. Or maybe he was just taking the sex appeal of a sharp-dressed man to a new level? Regardless, we're loving it, and we're thankful to Virgil Abloh for designing both pieces. Red carpet style wouldn't be the same without his designs for Louis Vuitton.
Regardless of the personal meaning behind Jordan's look (Chalamet claimed he thought he was wearing a "bib" and not a product of "sex dungeon culture"), the fact that soft kink wear is in for men is amazing news. We're tired of men dominating—whether it be in the bedroom or in any industry—and it's about time they learned to be submissive.