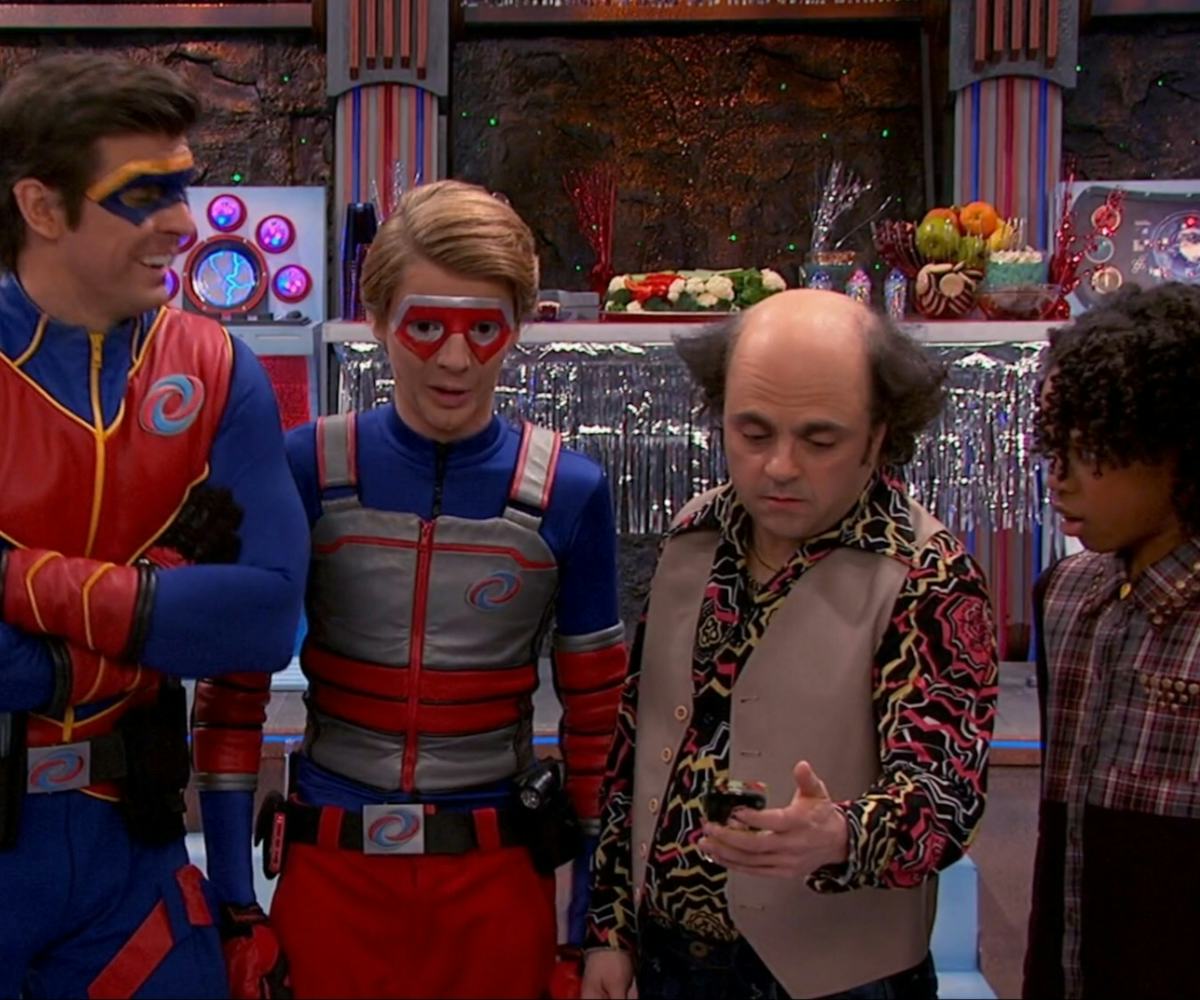 Photo courtesy of Nickelodeon.
'Henry Danger' Actor Michael D. Cohen Reveals He Transitioned 20 Years Ago
He is speaking out in the face of transphobia
For five years now, actor Michael D. Cohen has been entertaining young people as a socially awkward genius, Schwoz Schwartz, on Nickelodeon's superhero show Henry Danger. He supports Captain Man (and Henry, Captain's high school sidekick) using his technological and scientific prowess. Now, he is sharing some personal news to support the visibility of trans people. Cohen revealed to Time magazine that he transitioned to male nearly 20 years ago.
He told the publication that he was misgendered at birth, saying, "I identify as male, and I am proud that I have had a transgender experience—a transgender journey." Cohen doesn't use the word "transgender" to describe himself but he feels very connected to the community and feels like telling his own story puts him in a better position to be an advocate.
Cohen said, "This crazy backlash and oppression of rights is happening right in front of me. I can't stay silent. The level of—let's be polite—misunderstanding around trans issues is so profound and so destructive. When you disempower one population, you disempower everybody."