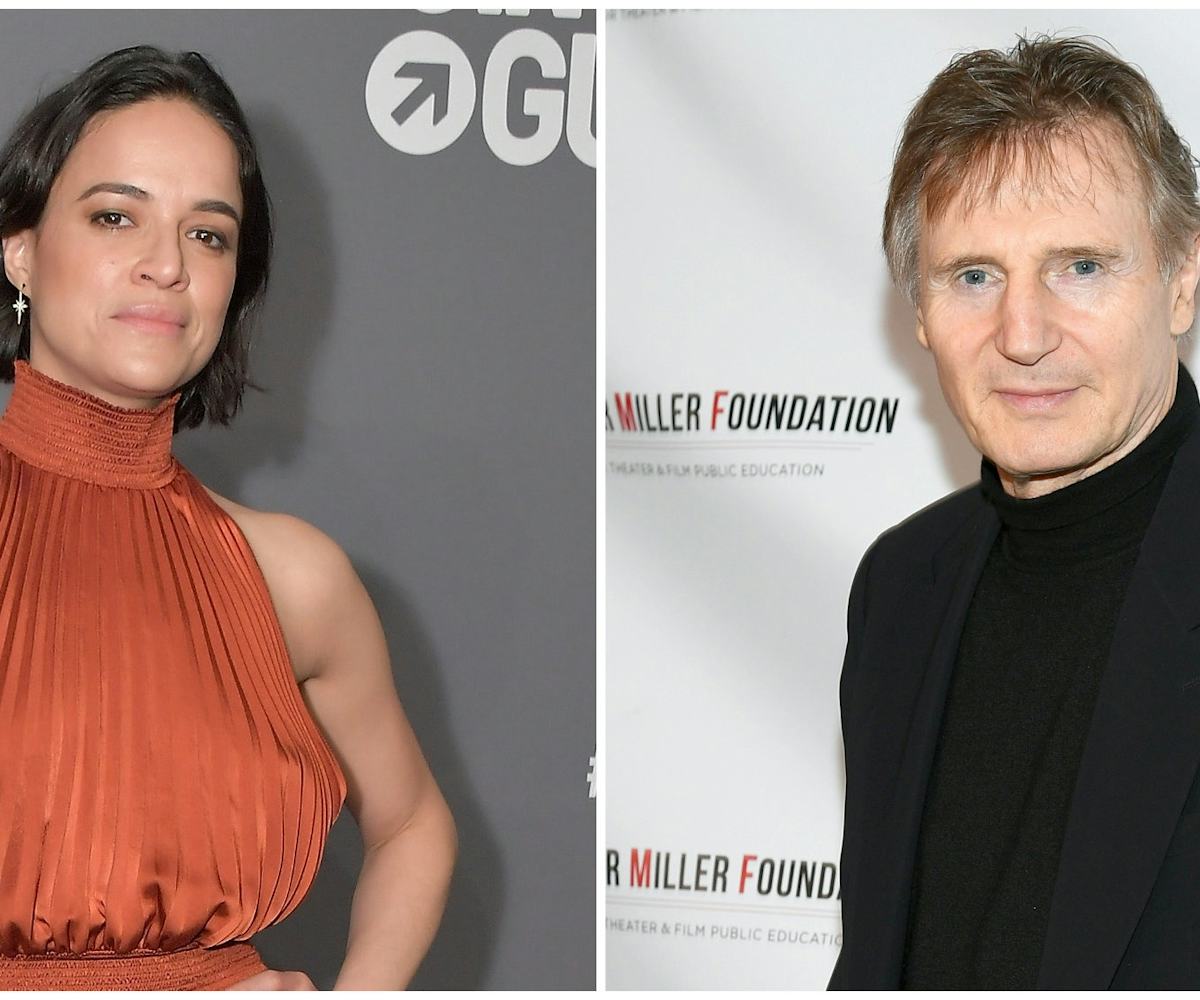 Photos by Michael Loccisano/Wire Image, Mike Coppola/Getty Images
Michelle Rodriguez Thinks Liam Neeson Can't Be Racist Because He Kissed Viola Davis
Earlier this week, Liam Neeson was under fire after he admitted that he once wanted to kill a black man after his friend was raped. He's now on an apology tour telling the world that he is not, in fact, racist, something that Michelle Rodriguez, his one-time costar in Widows, decided to confirm. Her reasoning though is... incredibly bizarre.
At the amfAR Gala New York on Wednesday night, Rodriguez claimed that Neeson can't be racist because he kissed Viola Davis for a Widows scene. "It's all fuckin' bullshit. Liam Neeson is not a racist," she says. "Dude, have you watched Widows? His tongue was so far down Viola Davis's throat. You can't call him a racist ever." Okay.
Because she really wanted to drive her point home (?), she continued to describe the kiss, saying it can't be chalked up to good acting. "Racists don't make out with the race that they hate, especially in the way he does with his tongue—so deep down her throat," she says. "I don't care how good of an actor you are. It's all bullshit. Ignore it. He's not a racist. He's a loving man. It's all lies."
We're going to choose not to ignore it, and to see his comment for what it really is: an admission of racial profiling. Thanks though, Michelle.