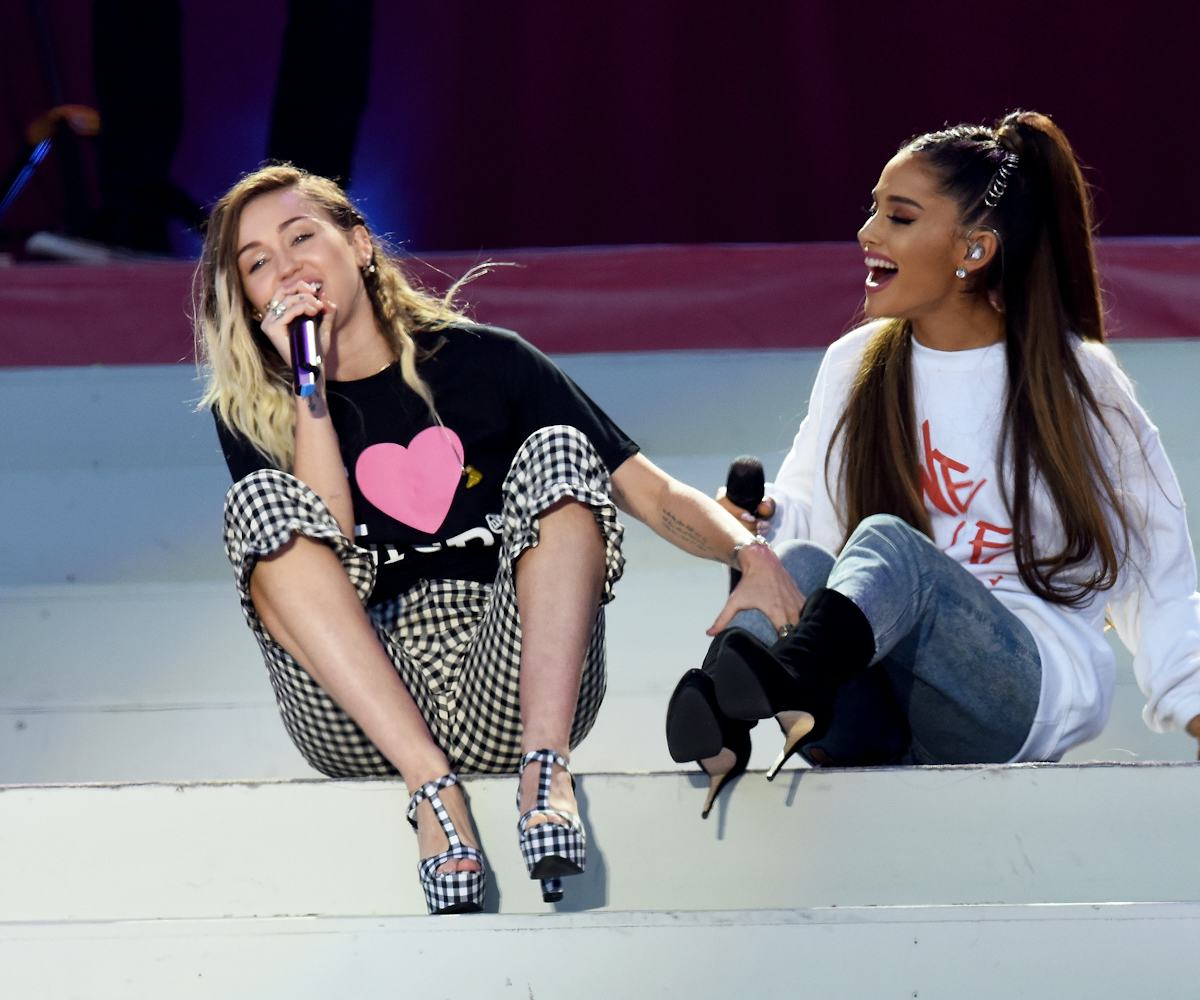 Photo by Getty Images/Dave Hogan for One Love Manchester
Miley Cyrus Performs Soulful Cover Of Ariana Grande's "No Tears Left To Cry"
It might actually make you cry
Miley Cyrus covered Ariana Grande's "No Tears Left To Cry" on BBC Radio 1 today, and it's an acoustic masterpiece. No matter how many tears you've cried today, you'll probably find a few more to shed at this performance.
Cyrus covered the song with help from her collaborator Mark Ronson, who joined her on the guitar, and a group of musicians on the strings. And instead of the upbeat, poppy song that Grande released earlier this year, Cyrus' cover was slower and smoother. Grande herself approved of the new arrangement, tweeting a link to the clip with the message, "I love that voice and soul sm." We have to agree.
Grande wrote the song following the bombing at her concert in Manchester last year, and it served as her first single since the tragedy. Cyrus supported Grande by performing at her One Love Manchester benefit concert later that year, so it's only fitting that she did a stripped-down rendition of the single for the cover.
Last week, both Grande and Cyrus released new singles, Grande with "Imagine" and Cyrus with "War Is Over (Happy Xmas)." You might remember Grande's iconic tweet telling the internet to stop listening to "grown men arguing online" to support both of their singles. (Cough *Kanye West-Drake* cough.)
We'd suggest everyone listen to Cyrus' cover, and continue to pay attention to legends supporting legends.