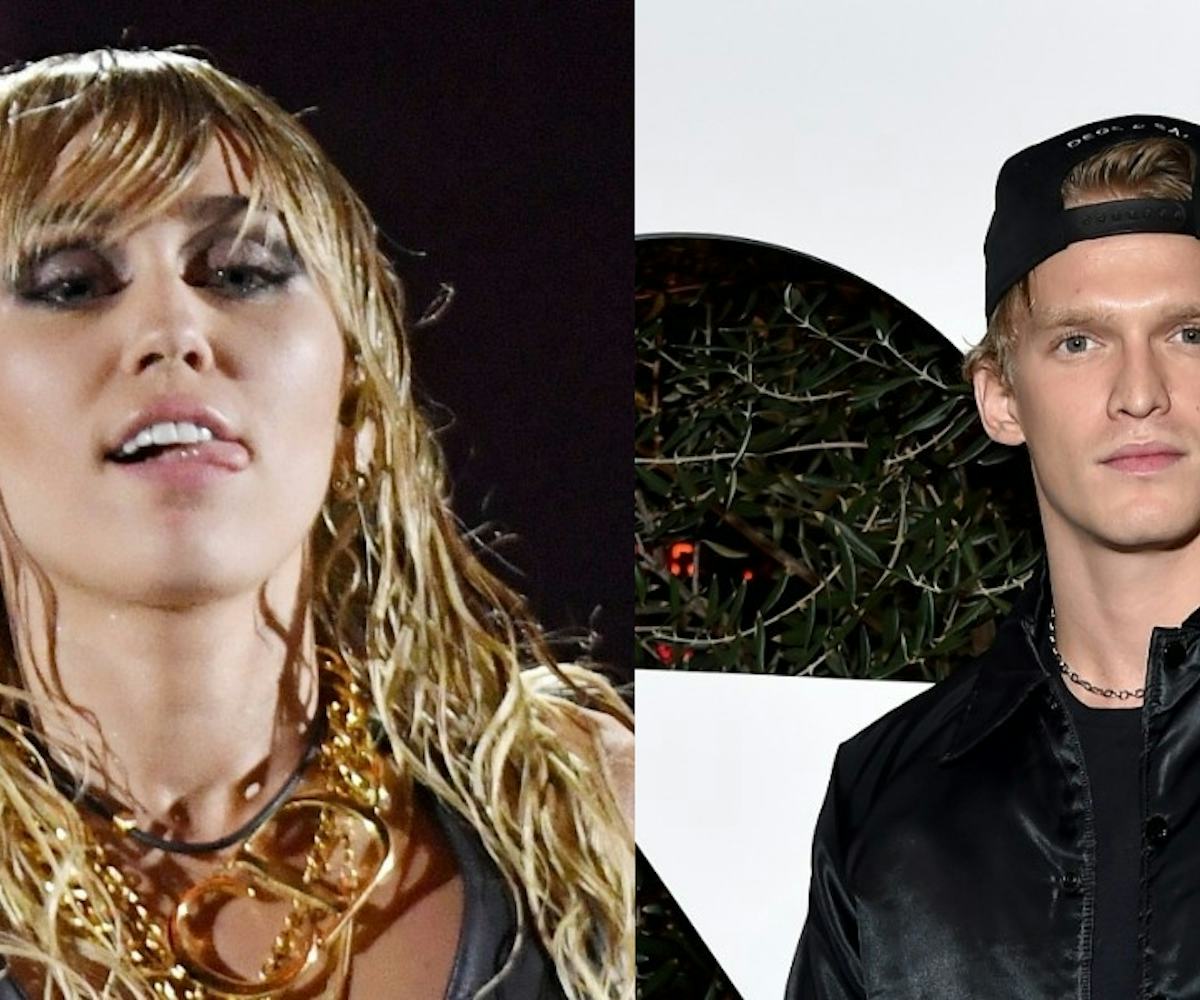 Are Miley Cyrus And Cody Simpson Starting A Band?
A new Instagram profile for 'Bandit and Bardot' is only following Cyrus and Simpson
It seems that there may be a new Miley Cyrus musical act on the horizon, this time in collaboration with her friend and reported beau, Cody Simpson. According to a new report from Rolling Stone, the pop star recently registered and trademarked the new name Bandit and Bardot. The trademark application was reportedly filed on Dec. 1 by Smiley Miley Inc., according to RS, and includes "entertainment services, namely, live musical performances by a musical band; entertainment services, namely, live performances by professional singer, musician, and entertainer [and] entertainment, namely, live music concerts."
Rolling Stone also discovered a corresponding Instagram profile under the name Bandit and Bardot that at the time of writing is only following Cyrus and Simpson. It would be a big move, but not an unsurprising one, if Cyrus and Simpson were to begin releasing music as a unit. The two singer-songwriters have already posted all over social media numerous videos of them singing and playing music together, so Bandit and Bardot seems to be a natural, though very official, next step.
This past May, Cyrus put out the six-track EP, SHE IS COMING. In August, it was announced by TMZ that Liam Hemsworth was filing for divorce with the singer. More recently, Cyrus has reportedly been getting serious with the 22-year-old Simpson; they apparently even spent Thanksgiving together.
NYLON has reached out to both Cyrus and Simpsons' representatives for comment.