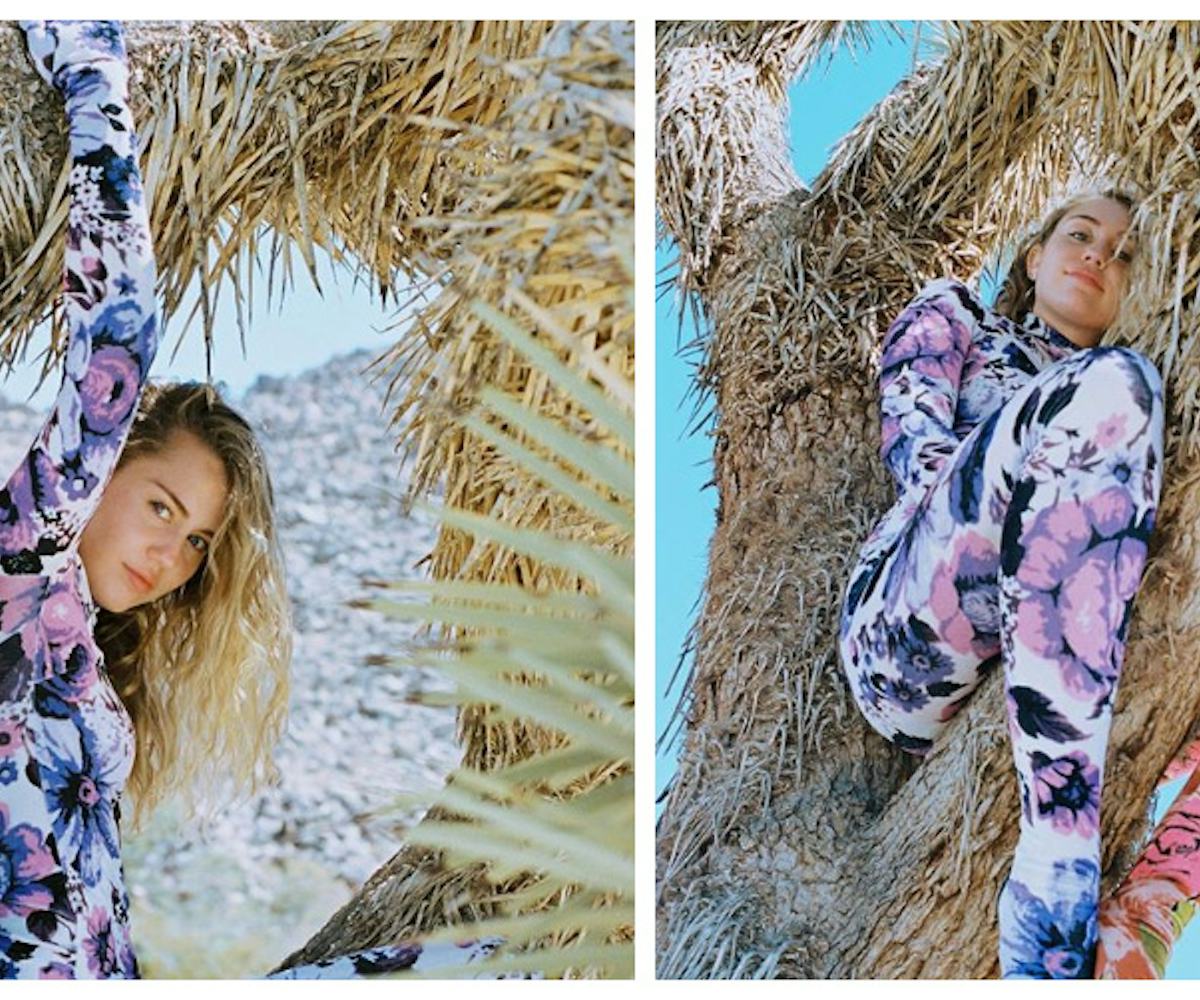 Photos via @MileyCyrus Instagram
Miley Cyrus Faces Backlash For Her Photo Shoot In Joshua Tree
Miley Cyrus has landed in hot water after she posted images from a recent photo shoot in Joshua Tree National Park where she posed sitting in the trees.
Cyrus has been posting photos of herself in the Palm Springs, California area for a few days, but two of the most recent photos show her sitting in a tree, which many have pointed out is harmful to the trees, not to mention illegal. Joshua trees have shallow root systems and cannot hold the same weight that, say, an oak tree could, which makes it dangerous and potentially harmful for a person to climb them. Fans were quick to criticize her actions in the comments.
Others are pointing out that, as a celebrity with a large following, her misuse of the trees as a prop for her photo shoot can give the wrong impression and invite more people to cause potential harm.
Susan Burnett, the manager of Mojave Sands Hotel in downtown Joshua Tree, told USA Todaythat Cyrus' photos feel like a "monumental setback." "I admire Miley Cyrus so much but, as a community, the people of Joshua Tree have tried so hard to educate the general public about the desert and Joshua trees, specifically," she continued. "There is no way to erase the idea her image presents that climbing these endangered plants is cool. I'm counting on her to help make this right and use her platform to help us preserve these ancient beauties."
Mojave Desert Land Trust executive director Geary Hund also reacted to the photos in a statement, calling on Cyrus to take down the posts. "We ask that Miley Cyrus consider her status as a public figure and remove this photo from her social media accounts in order to educate others and to prevent potential damage to Joshua trees," he wrote.
Cyrus has not responded to the criticisms, nor has she taken her posts down.