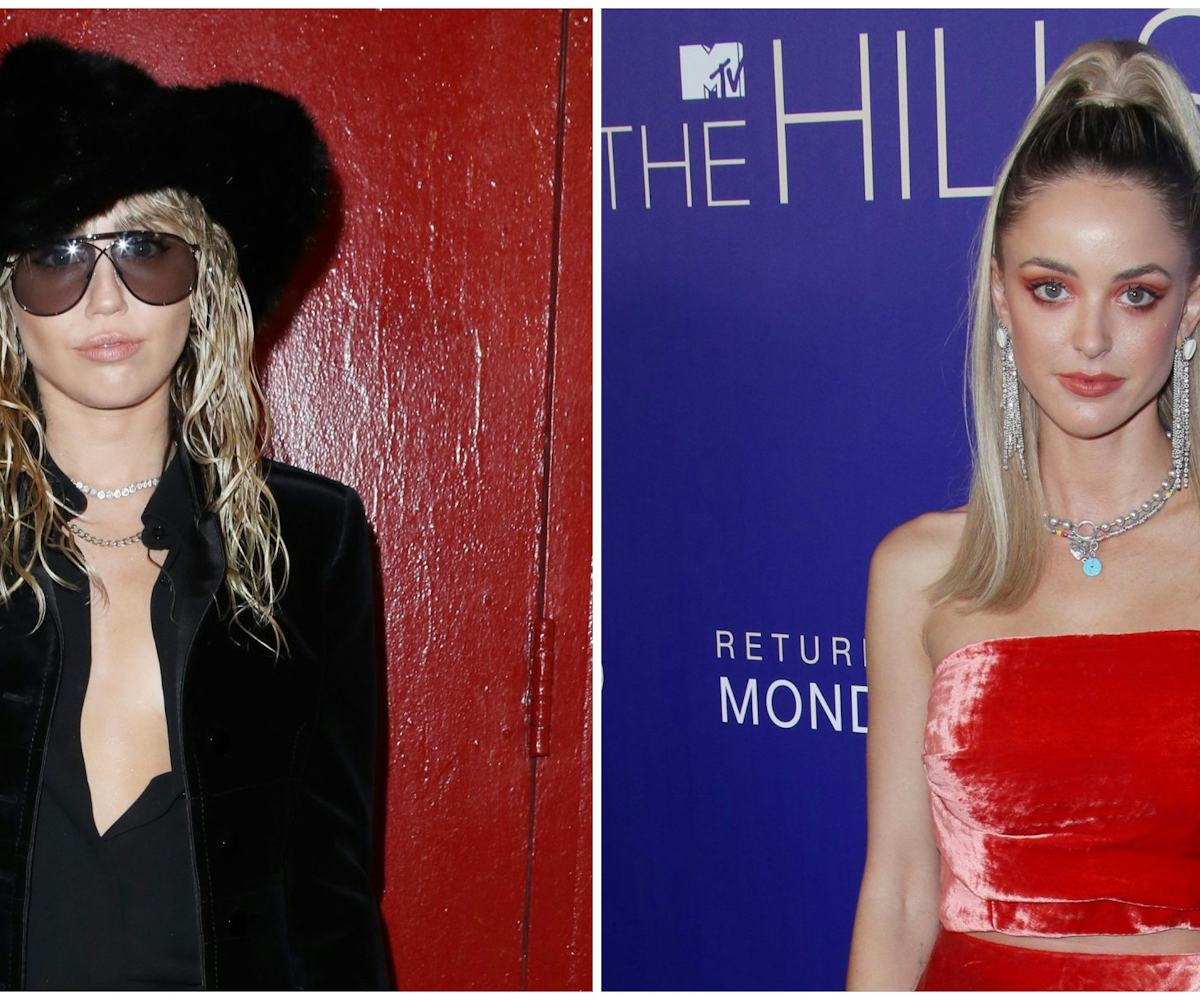 Photos via Matt Baron/Shutterstock
Miley Cyrus And Kaitlynn Carter Are Matching Their Outfits Now
Miley Cyrus and Kaitlynn Carter went out in matching outfits last night. You know it's serious when a couple's closets start to look the same!
The two sported all-black outfits while in New York. Carter wore a leather miniskirt and black shirt, with an oversized suit jacket hanging over her shoulders, paired with strappy heels. Cyrus opted for a black crop top and slacks with a suit jacket that looked similar to Carter's but was longer (it went almost down to her knees) and more fitted. She wore what looks like steel-toed boots with the outfit, and topped the look off with some chunky layered necklaces. On their own, both outfits are sleek and stylish, but, when next to each, it's an iconic joint look.
Though they haven't stepped out to NYFW shows together or made their relationship red carpet official, their color coordination tells us the two are definitely a solid pair. You can see the stellar looks here.