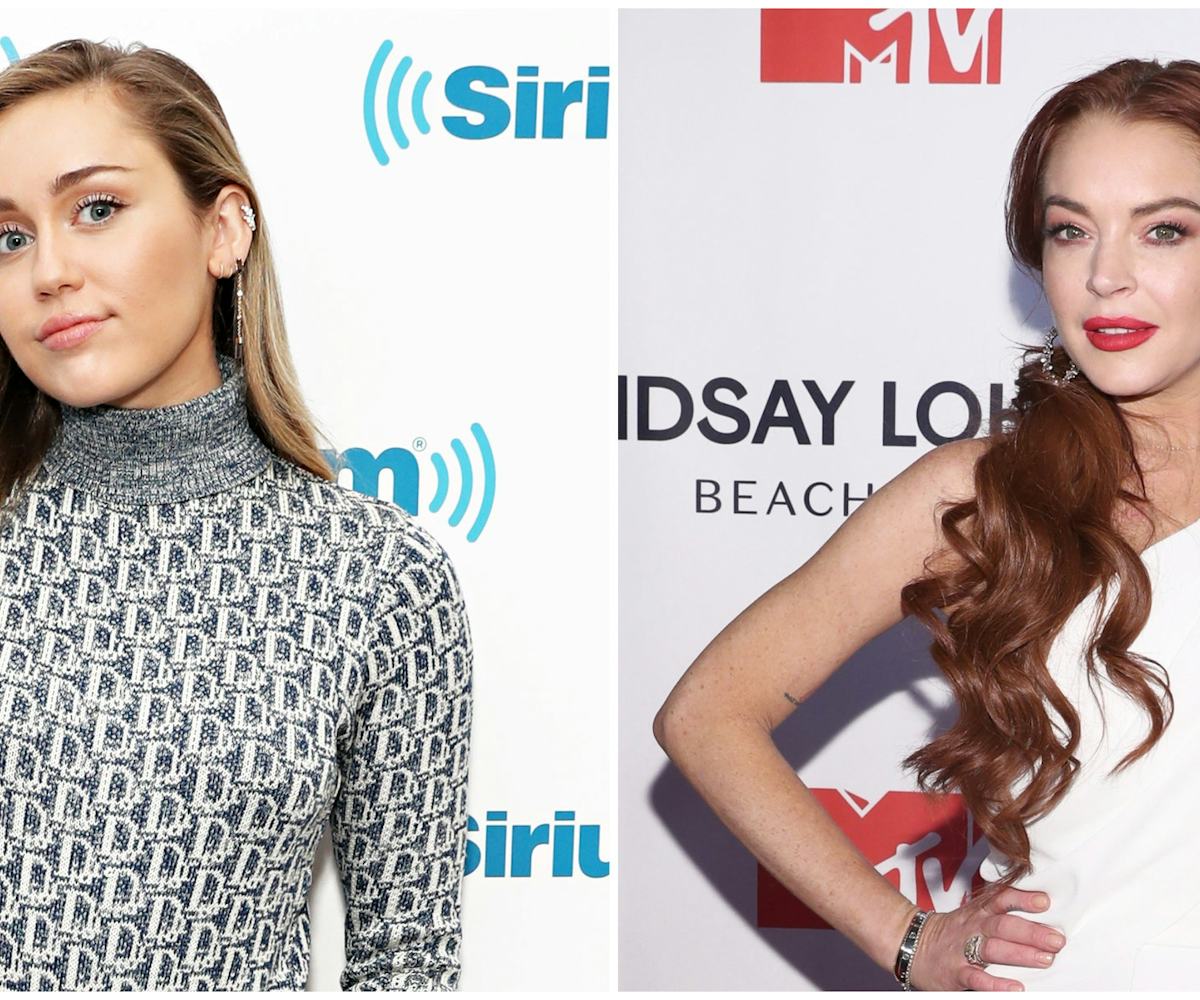 Photos by Cindy Ord/Getty Images for SiriusXM and Cindy Ord/Getty Images for MTV
This "Rumors" Cover Makes A Case For A Miley Cyrus-Lindsay Lohan Collab
Listen to it and tell me otherwise!
Looks like Miley Cyrus is a huge fan of early 2000s-era Lindsay Lohan. The singer posted a video of herself singing along to Lohan's 2004 song "Rumors," and the short clip has us ready for a full-on studio collab.
On Wednesday, Cyrus posted a clip of herself singing the catchy chorus of the song to Twitter. It looks like she's in the car, full-on blasting the song and dramatically singing along.
The caption of the video simply tags Lohan to make sure she saw the tribute. Lohan did notice Cyrus hop into her mentions and responded with her seal of approval: "Love you so much!!!! Beautiful girl!"
The song itself, a takedown of the paparazzi and tabloid rumors, seems especially fitting for Cyrus to sing right now. She's no doubt tired of having to address pregnancy rumors and other gossip about her relationship with new husband Liam Hemsworth.
While this clip was a super-short 13 seconds and was more of a fun tribute than an all-out cover, we're hoping Cyrus and Lohan get together for a more official collaboration.