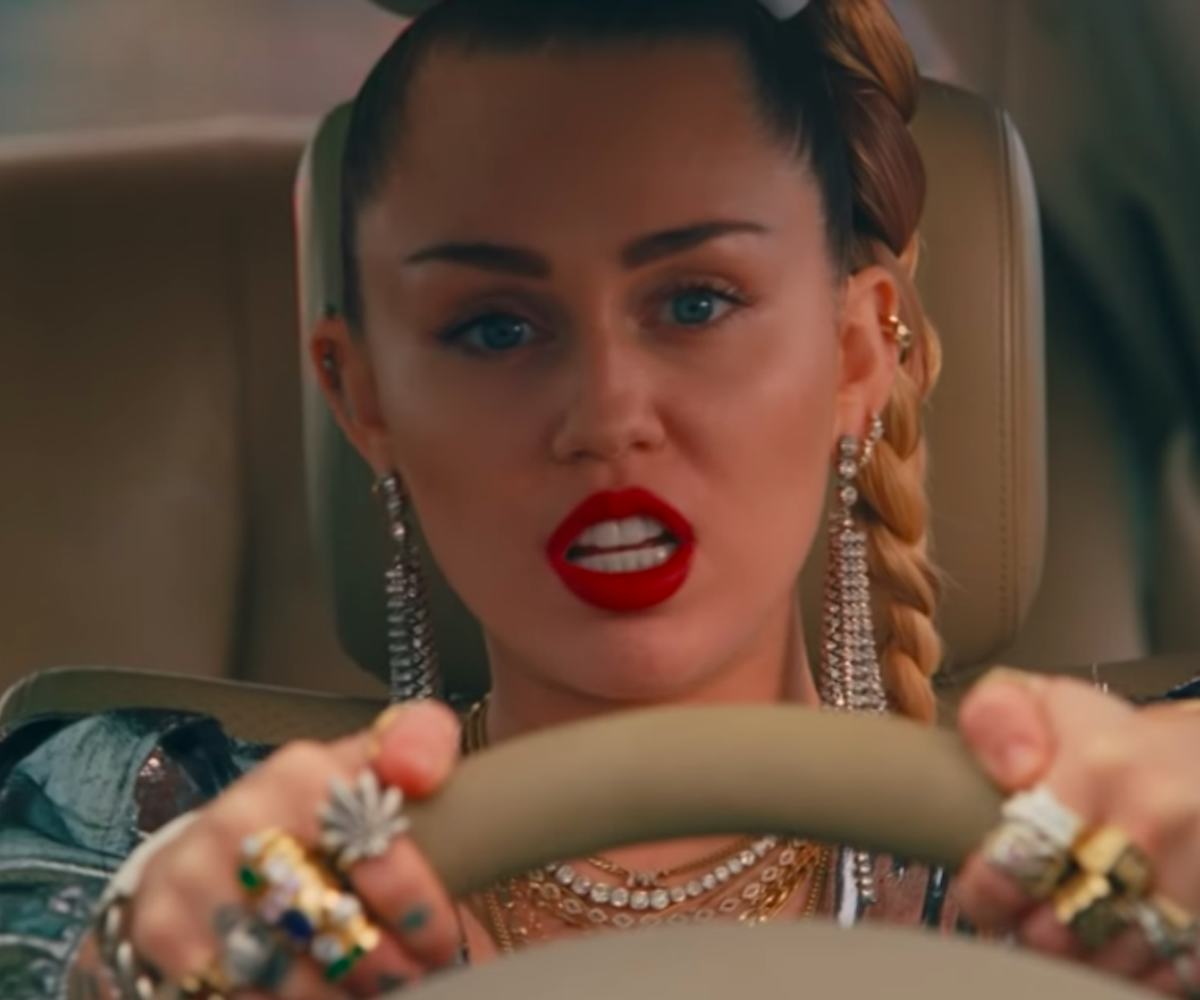 Miley Cyrus Is On The Run From The Police In New Video
Miley Cyrus is back with a new song and accompanying video, and, like most things involving the artist, it's a lot to take in.
"Nothing Breaks Like A Heart," which features Mark Ronson, opens up with the singer being chased by the police and onlookers cheering her on. "This world can hurt you/ It cuts you deep and leaves a scar," she sings. Cyrus takes a couple of detours in the midst of her getaway. One leads her through a strip club full of preachers, a store full of violent shoppers, and a shooting range where little kids are using images of other little kids as target practice. She also passes by a man with "Miley For President" printed on his body and a group of kneeling football players.
Cyrus' last album, Younger, saw the singer returning to her soft country side. Her new single still has some twang to it, but with some added disco on top.
Like many musicians have done before, Cyrus alerted her fans of new music when she wiped her Instagram account recently. After a four-month hiatus, a post announcing the song is the only one that remains.
Watch the video below.