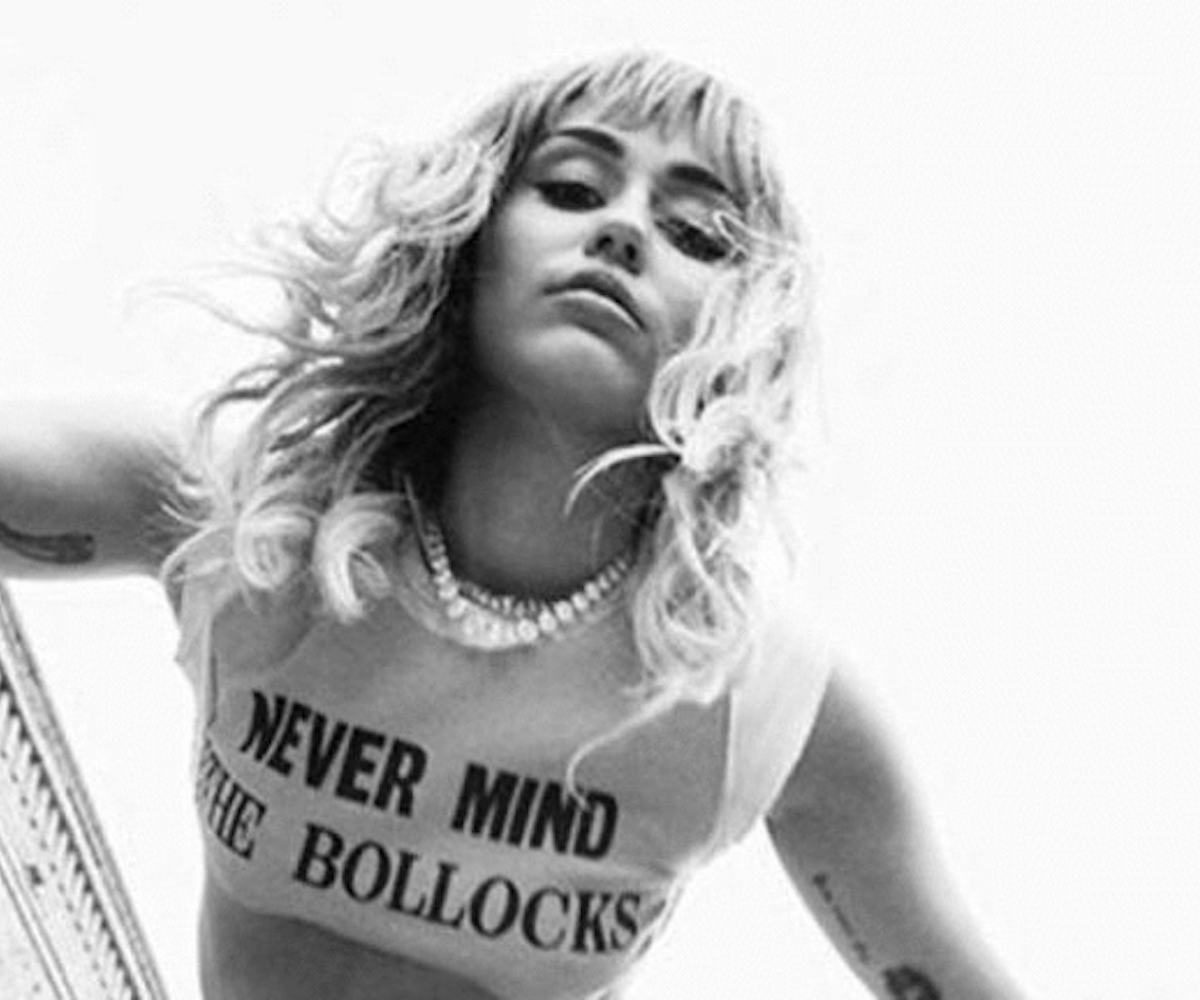 Screenshot via @MileyCyrus Instagram
Is That A Nicki Minaj Dig We Hear On Miley's New Song With RuPaul?
Stream 'She Is Coming' here
Last night, Miley Cyrus dropped the EP she announced earlier this week. Called She Is Coming, the new project features the three tracks she teased last weekend, as well as three more previously unheard tracks.
As predicted from the fact that she's wearing a Sex Pistols quote on her shirt in the album art, some of the songs feel a bit more punk-inspired than her previous work, like a middle ground between Bangerz and Younger Now. Standouts include a rap track, "Cattitude," that sounds like it could be played in a ballroom, as well as a hazy Wu-Tang inspired "D.R.E.A.M."
The EP includes features from Ghostface Killah, Swae Lee, and WiLL Made-It, but we're particularly obsessed with the cameo from RuPaul on "Cattitude." We could spend all day listening to RuPaul saying: "This cat is in heat/ Lemme ride that beat/ This pussy on fire." And, yes, this is also the same song that includes a dig at Nicki Minaj (perhaps Cyrus' own "what's good" moment?).
Per a press release, this EP is the first in a set of three EPs that the singer will release. All together, the three EPs will make up one project, called She Is: Miley Cyrus.
Stream She Is Coming, below.