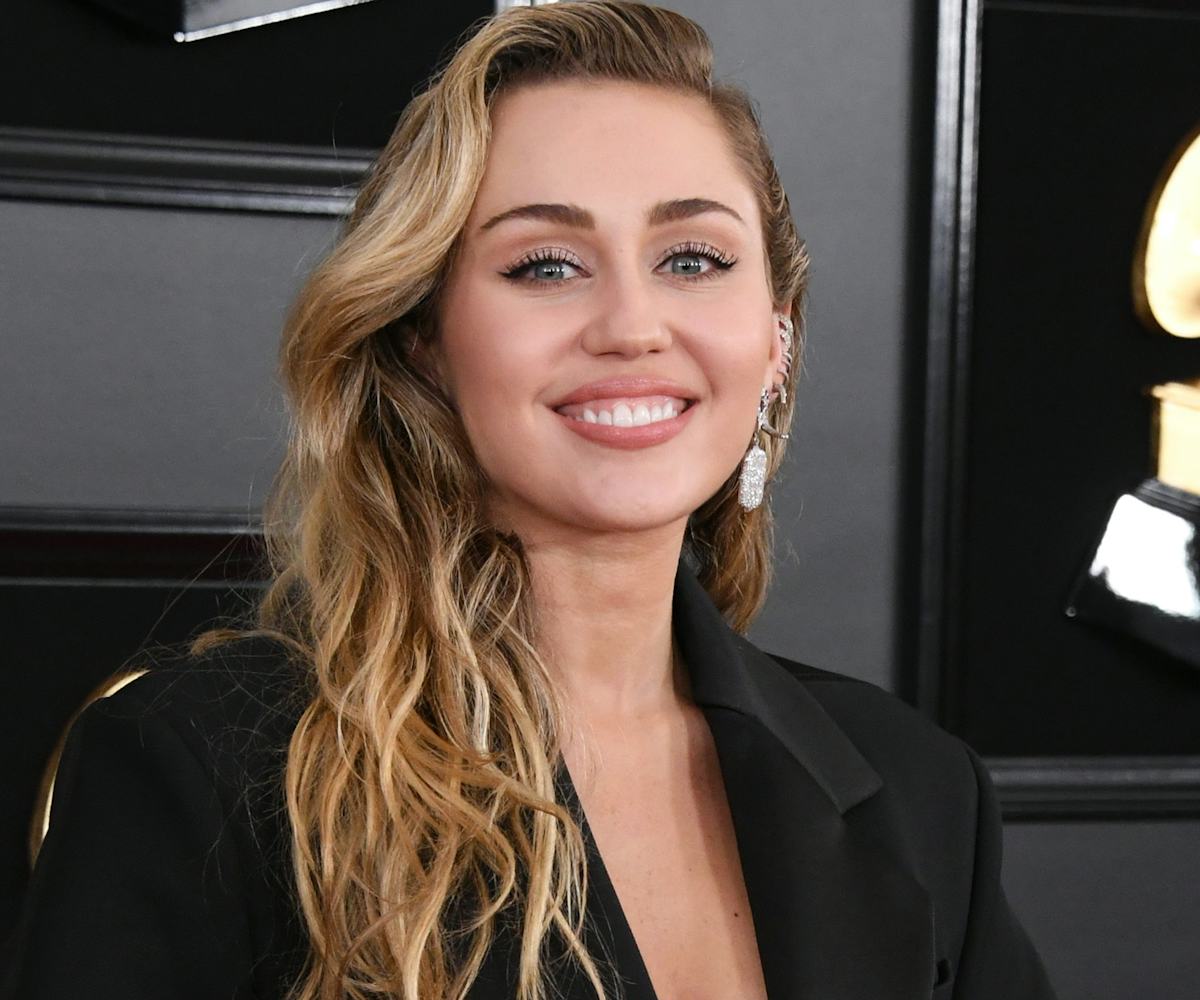 Photo by Jon Kopaloff/Getty Images
Miley Cyrus Will Be Going "Undercover" On 'RuPaul's Drag Race'
And she is "freaking out"
Longtime RuPaul's Drag Race stan Miley Cyrus just announced that she will be guest judging during the Season 11 premiere, and we are shook. You know she has all the wig expertise she needs for this gig from her years as Hannah Montana.
Cyrus revealed the news via Instagram on Tuesday, posting a video of herself shutting the door to her RPDR backstage room, and another with the official promo video that she's featured in. Apparently, she is "freaking out" about being on the show.
According to VH1's press release for the episode, Cyrus will be sleuthing it up during her time as a guest judge. To see what designs they are cooking up, "Cyrus [will go] undercover in the workroom to spy on the new cast of queens."
The press release also revealed that the new batch of queens will be tasked with creating new signature looks "from materials belonging to former RuPaul's Drag Race legends." Honestly, there have been so many iconic looks throughout the years that we're excited to see what the new contestants come up with.
The premiere episode of Season 11 with Cyrus will air on February 28.