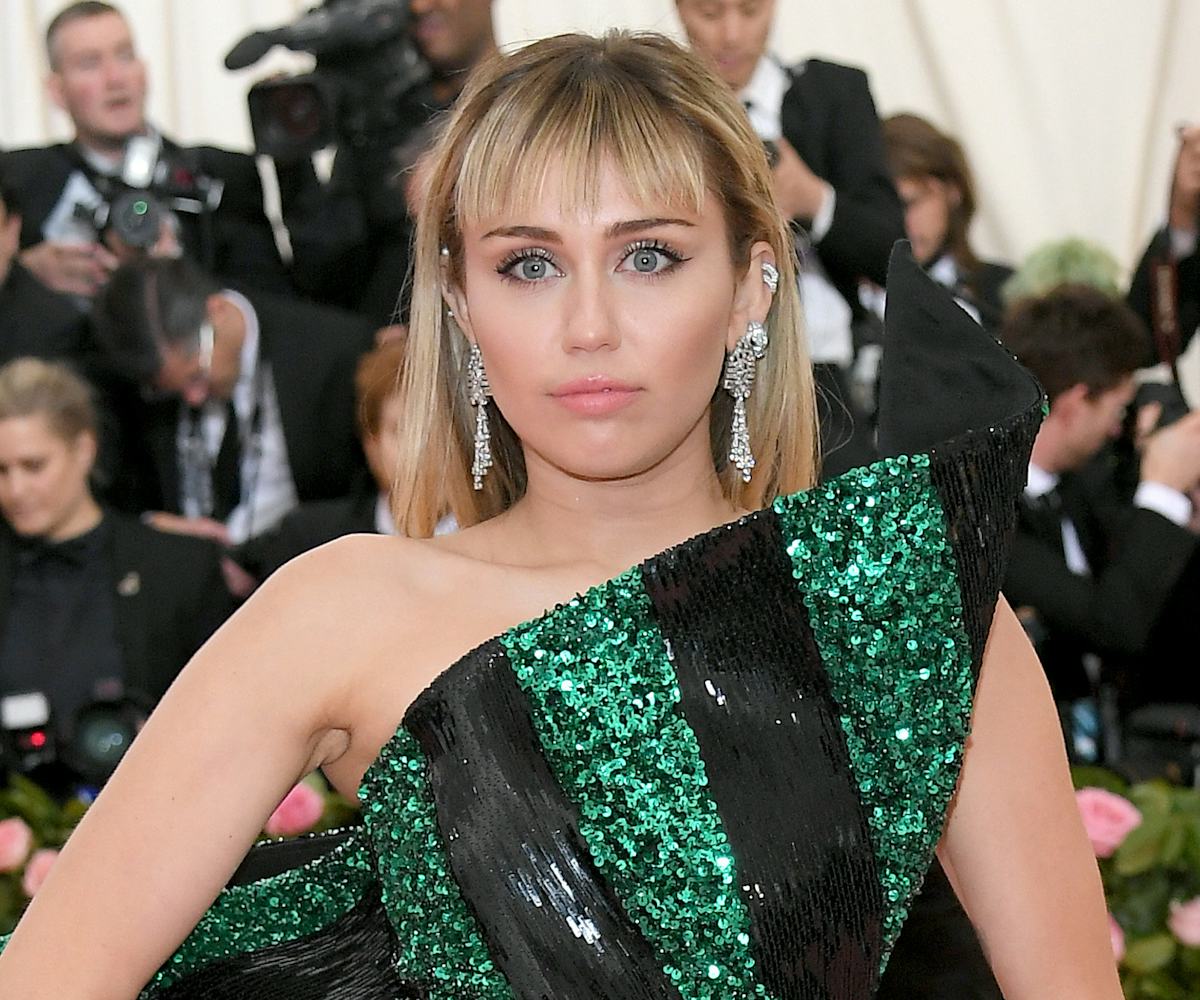 Photo by Neilson Barnard/Getty Images
Miley Cyrus' New Music Is Almost Here
The singer revealed the name and release date of the project and previewed three new songs
Miley Cyrus has announced that her new project, She Is Coming, will be released this week. According to Entertainment Weekly, it will be an EP.
Cyrus posted the cover, title, and release date of the new project on social media on Monday, which details that the new music will be dropping this Friday. On the cover, Cyrus is wearing a Sex Pistols "Never Mind The Bollocks" T-shirt, which has us hopeful that this project has punk influences.
Over the weekend, Cyrus previewed three new songs—titled "Cattitude," "Dream," and "Mother's Daughter"—during her set at BBC Radio 1's Big Weekend. "Cattitude" is a rap song referencing the ongoingCardi B and Nicki Minajbeef, while "Dream" is a darker song which references the Wu-Tang Clan song (and lyrics) of the same name.
Cyrus posted a teaser of "Mother's Daughter" with the caption: "She is coming! She is mother's daughter!"
Cyrus has also tweeted a video teaser for the EP, in the form of a video of her sloppily eating fruit, with ASMR-style noises. The tweet includes a hashtag, #DontFuckWithFreedom.
The EP will drop on May 31.