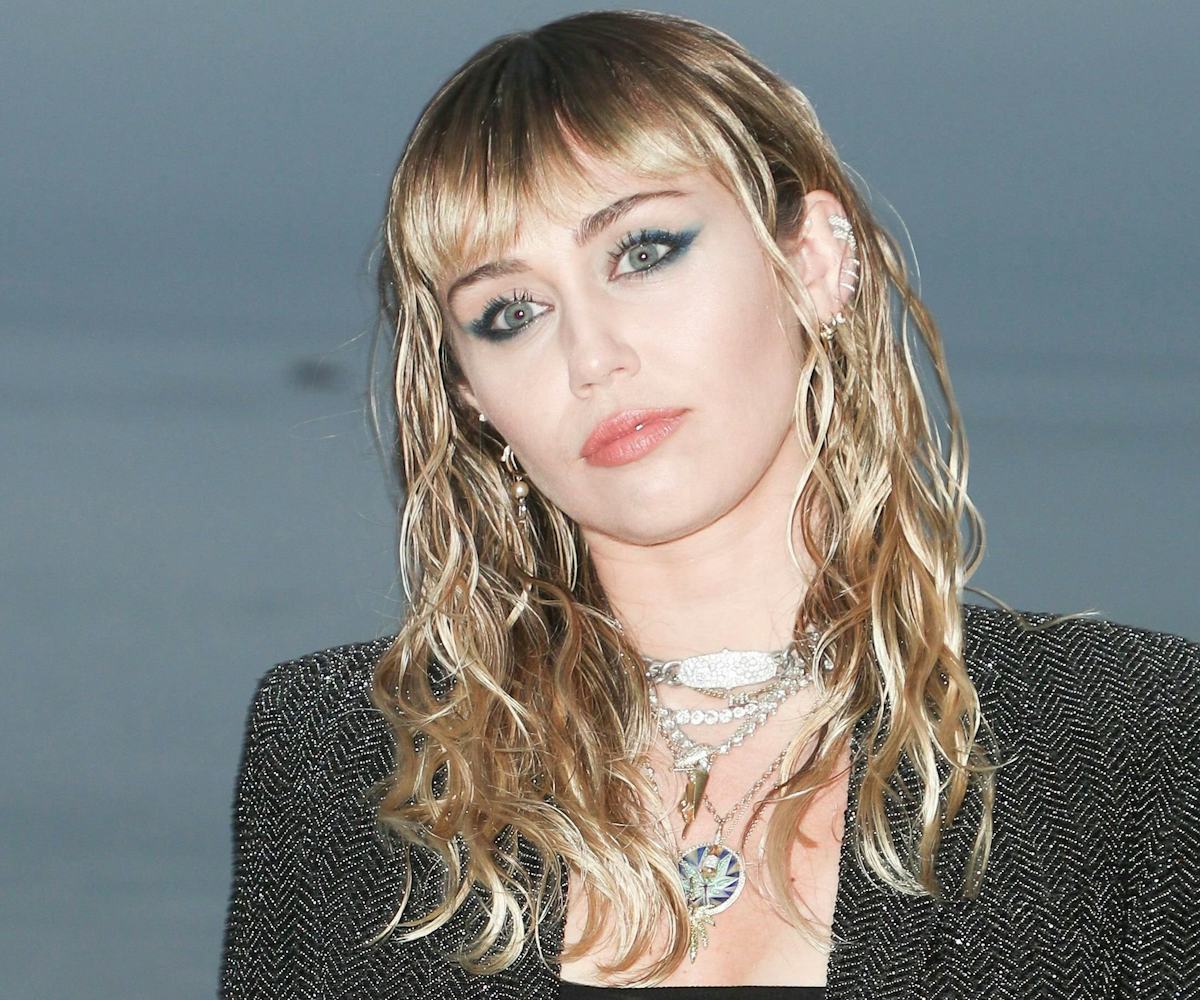 Photo via John Salangsang/WWD/Shutterstock
Miley Cyrus Debuts New Tattoo At The VMAs Following Split From Liam Hemsworth
Some think it's a reference to her divorce
Following her split from husband Liam Hemsworth, Miley Cyrus publicly addressed the cheating rumors and even wrote a song about the breakup. Last night, she debuted a new tattoo at the 2019 Video Music Awards, which seemed to reference the separation and suggest that she's embracing change in her life.
The new ink by tattoo artist Winter Stone is on her left bicep and was spotted when she performed her new post-breakup single "Slide Away" last night. It's two lines of the Pixies song "The Thing"—"My head was feeling scared, but my heart was feeling free"—which are inked in thin cursive across her arm. Previously, the singer stated in an Instagram post that she is "in a different place from where I was when I was younger," and this affected her relationship with Hemsworth, with whom she'd been in an off-and-on relationship for about a decade.
Watch her performance from last night to spot the new tattoo, below.