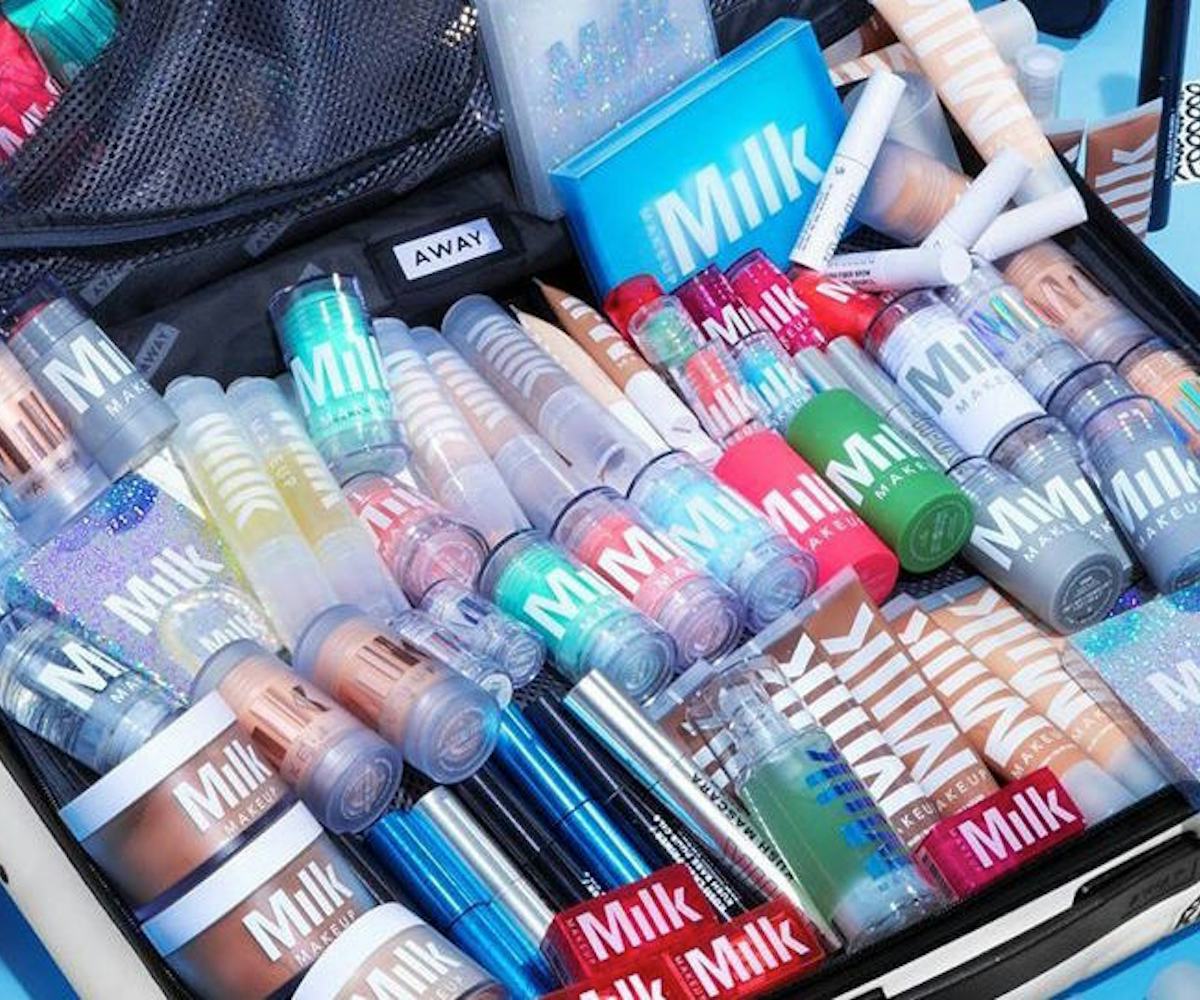 Photo Courtesy of Milk Makeup
Milk Makeup And Away Partner For The Giveaway Of A Beauty Lover's Dreams
There are suitcases full of products!
Have you been on Instagram yet today? If not, you need to head to the app ASAP, because Milk Makeup and Away are doing a giveaway that you definitely do not want to miss.
According to a Milk post, our favorite makeup brand is partnering with suitcase retailer Away to bring you and a friend the makeup haul of your dreams. No really, you could literally win two Away suitcases full of makeup. For a chance to win, all you have to do is make sure you follow Milk Makeup and Away on Instagram, like the post, and tag your equally beauty-obsessed partner in the comments.
The best part? Each comment counts as an entry, and entries are unlimited. To all of my friends (and relatives, and co-workers, and honestly, the randos I still follow from high school), I'm sorry in advance, because you're about to get spammed with notifications from me tagging as many people as I possibly can in this post. Just accept it! I could be winning makeup and travel essentials for us both.
The giveaway ends June 19 at 11pm EST, and the winners will be announced June 20 at 3pm EST. Check out the post and enter, below.