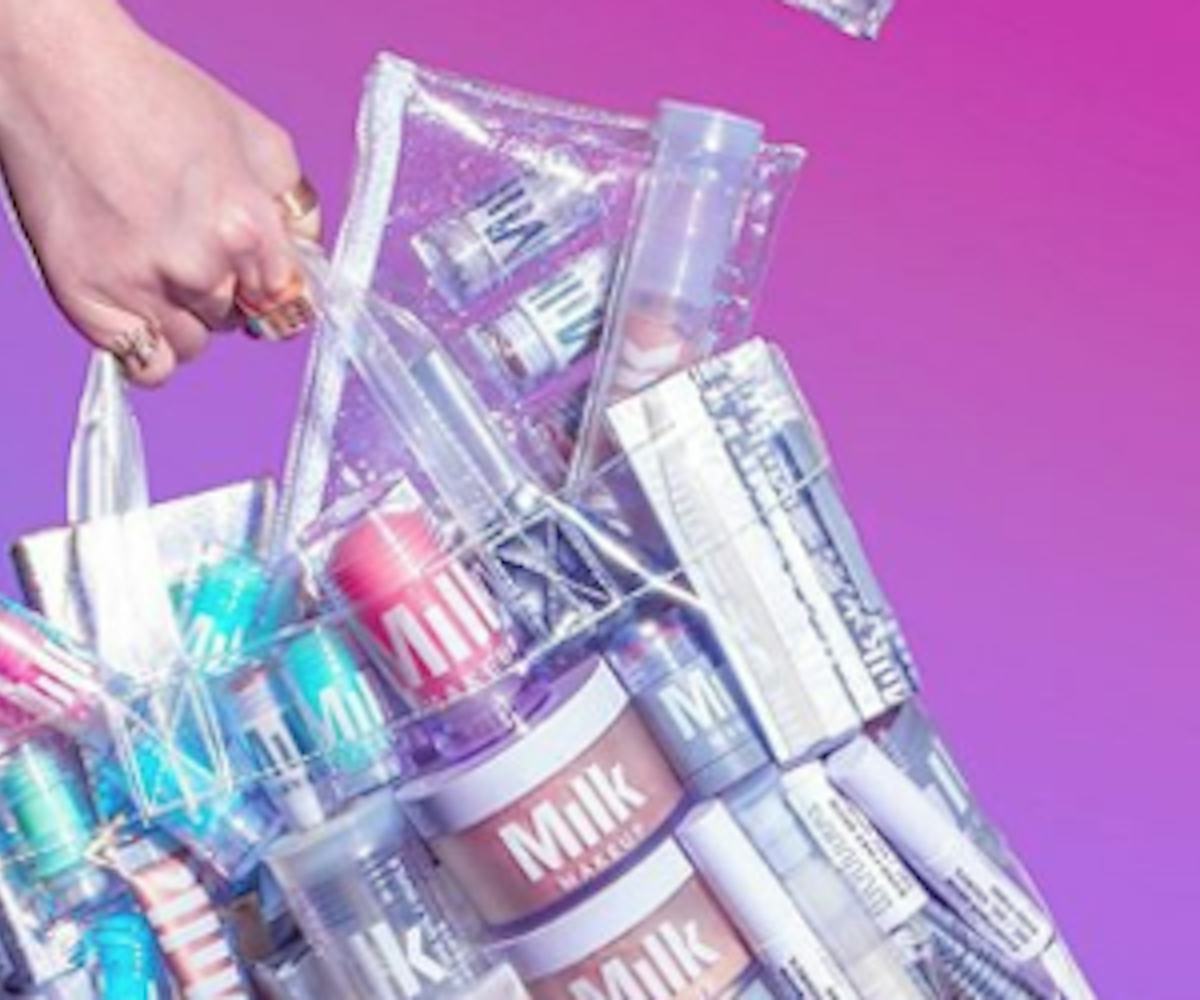 Photo via @milkmakeup Instagram
Milk Makeup Is About To Give Away A Shit-Ton Of Free Makeup
Like, a thousand bucks worth
Sound the alarms: Milk Makeup—the brains behind CBD-infused mascara and temporary astrology tattoos—has announced a giveaway, and it's major.
This Monday, December 3, the cult-favorite beauty brand will be generously bestowing a thousand dollars worth of makeup upon one very blessed Instagram user. While we don't know what exactly this mystery bag of goods will contain, the post hints that it *might* hold some of its biggest hits, like the Holographic Stick, Kush Fiber Brow Gel, and Cooling Water. But hey, it's Milk we're talking about, so, regardless of what's in there, it's gonna be good. (However, we're crossing our fingers it contains some new launches.)
How to enter? It's pretty simple. All you need to do is follow the @milkmakeup Instagram account, like this post, tag literally everyone you know (because each tag equals one entry) before this Sunday. Then you can say your prayers, cast some spells, sleep with your crystals—whatever you need to do—and hope that when Monday rolls around, you're the lucky winner of a grand worth of Milk.
Good luck!
NYLON uses affiliate links and may earn a commission if you purchase something through those links, but every product chosen is selected independently.