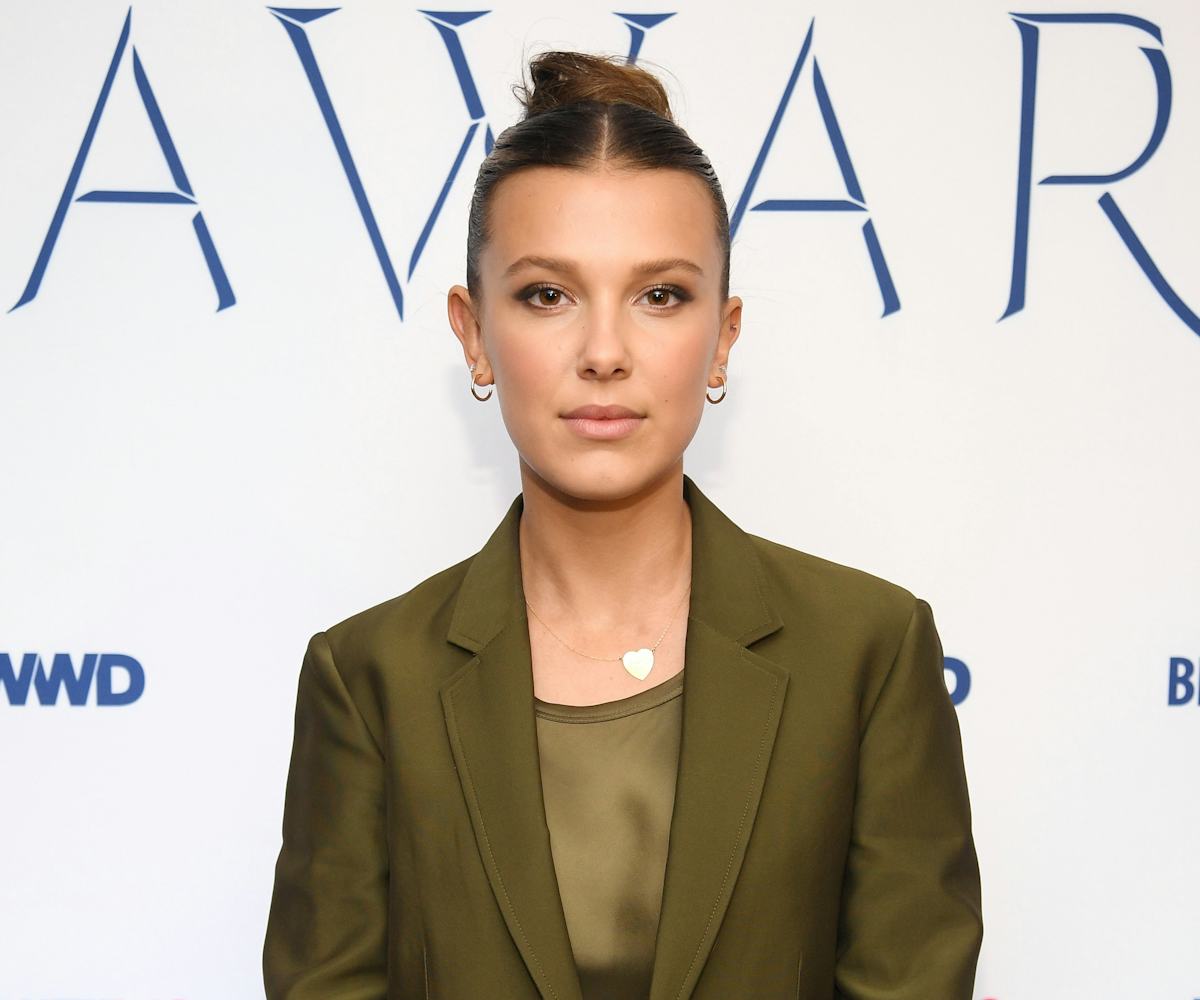 Photo by Dimitrios Kambouris/Getty Images
Millie Bobby Brown's Pearl-Adorned Hairstyle Is Giving Off Major 'Zenon' Vibes
You can call these "bling buns"
At just 15 years old, Millie Bobby Brown has already positioned herself as a major source of style inspiration — from her red carpet fashion to her quirky glam — and new examples of that fact are constantly popping on social media. Most recently? The Stranger Things star took the Zenon: Girl of the 21st Century-like space bun hair to the next level with pearlescent adornments.
The look was shared on Saturday, Jan. 12, in an Instagram post by Los Angeles-based hairstylist Bridget Brager, who was also responsible for Brown's stunning, tousled bob a lá 1980's film Dirty Dancing. In the photo, Brown can be seen turned to the side for a profile view of her glam: soft pink eyeshadow and rosy cheeks, with her hair pulled back in the two, sleek mini buns on opposite sides of her head, each adorned with tiny white pearl-shaped gems. Brager summed up the look in her caption: "Bling Buns and Shades of Pink."
The space bun hairstyle has long been a quick and quirky alternative to the everyday, casual single bun — and this isn't the first time Brown has made it her own. At the 2018 Screen Actors Guild Awards, where the actress was nominated for two awards for her role as Eleven in the Netflix hit, Brown wore her hair in space buns adorned with black ribbons.
See the look, below.