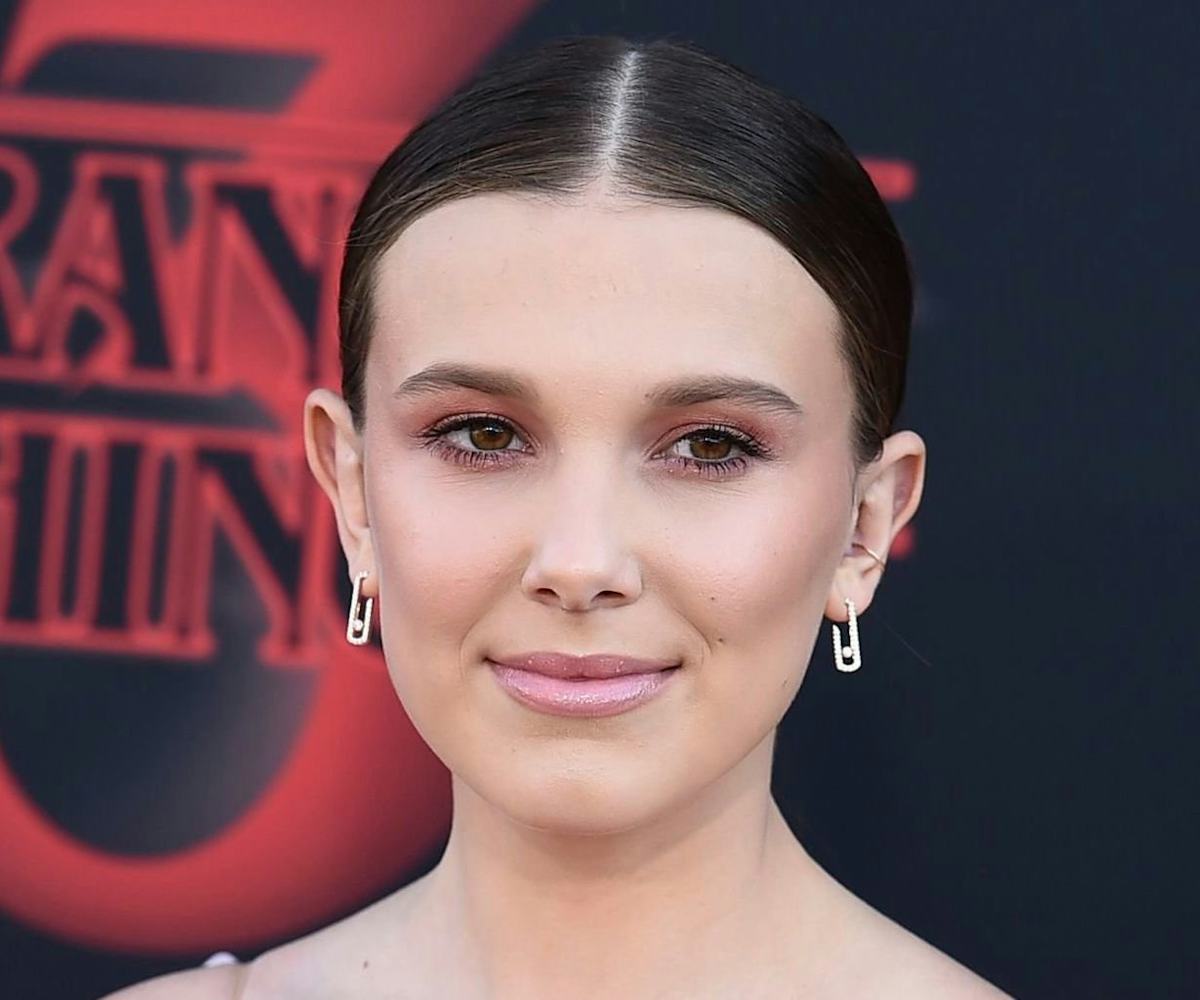 Photo by Jordan Strauss/Invision/AP/Shutterstock
'Stranger Things' Star Millie Bobby Brown Just Nailed 'Euphoria' Makeup
Millie Bobby Brown is a lot of things: actress, beauty entrepreneur, Android owner, and now, wearer of Euphoria makeup. The Stranger Things actress' glam team shared a behind-the-scenes peek at her makeup on Tuesday which featured an iridescent-red graphic eye moment.
The photo, shared by makeup artist Kelsey Deenihan, showed pieces of color-shifting material adhered in thin strips around Brown's eyes. The resulting look is very Jules-like. The rest of the makeup is simple — just a brushed-up brow and a wash of gloss on the lip — allowing the eye to take center stage (as if you could miss it).
It isn't clear what Deenihan used on Brown's eyes from the photo. The caption is likewise vague. "Shootin' after the shoot...Taking DIY to a whole new level" she wrote, followed by a CD emoji. A quick scroll through the comments revealed we weren't the only ones feeling the Euphoria vibes. "U should truly try out Euphoria makeup on mills...she would look so gorgeous, I know it," one user wrote, and several people (including us) agree.
See the look, below.