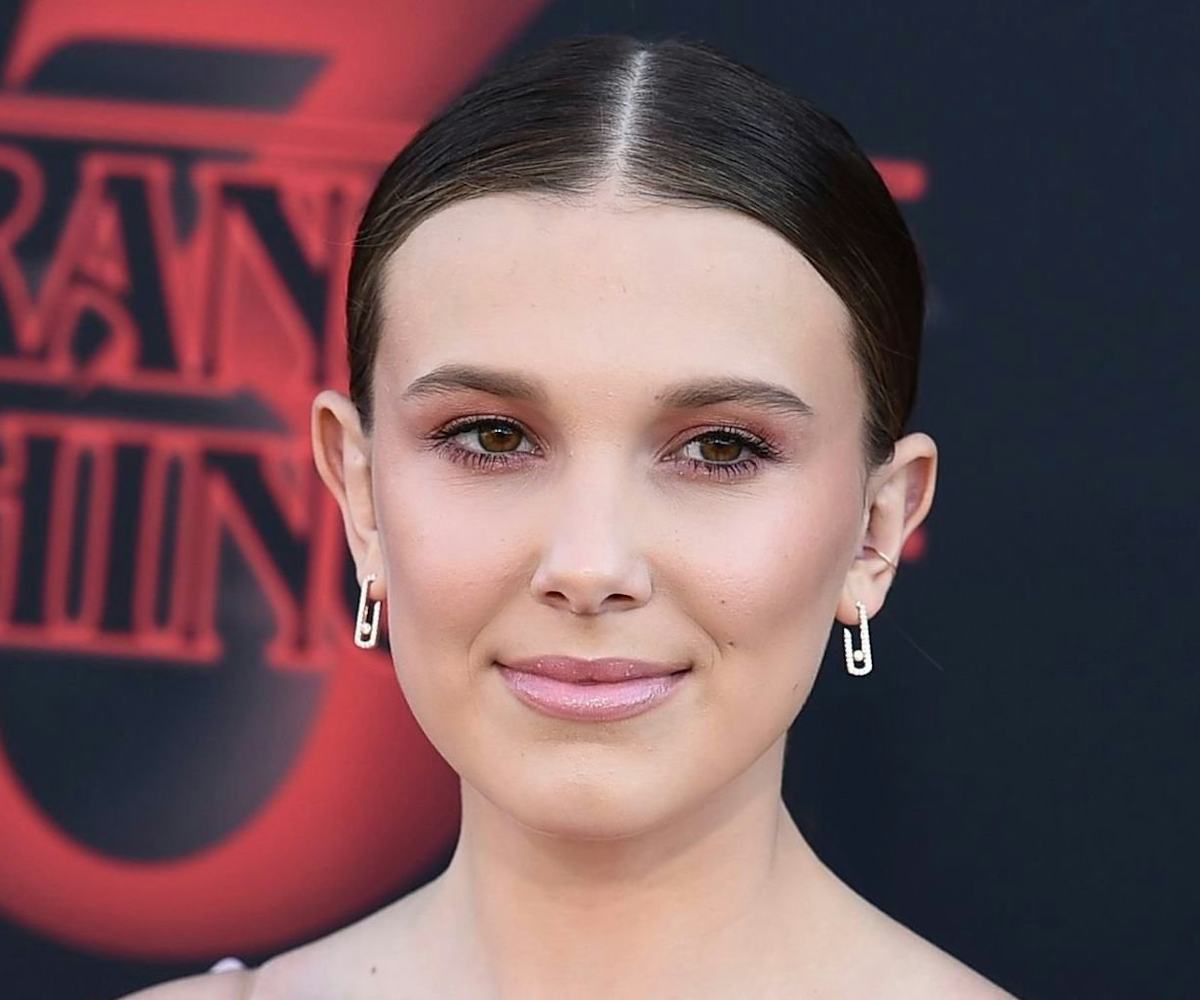 Millie Bobby Brown Debuted A New Look, And It's Giving Us Early Aughts Vibes
She's serving gloss! And pastels!
Millie Bobby Brown served us early aughts energy in her most recent Instagram pic, and I, for one, am here for it. Brown wore a pastel lilac eyeshadow and winged eyeliner, completing the look with flawless, matte skin, lightly filled-in brows, and a glossy lip.
The Stranger Things star complemented the makeup with teensy purple glasses, chunky hoop earrings, a slicked-back ponytail, and a coral Samsung phone—which has sparked lots of Android discussions in the comments (it should be noted that Brown is a Samsung partner).
It's a departure from her usual aesthetic, which often takes on a whimsical and sophisticated air. And, judging by the comments—a flurry of heart eyes and appreciation for the quality content—fans are definitely into the look. As the actress evolves, so does her look, so we're excited to see what she gets up to next. But first, a few questions. Is this MBB's new sartorial direction? Can we expect a baby blue eye next? And, most importantly, do I need a Samsung for pics like this?